Three Directors are to be elected for a three-year term. You may choose to vote for up to three (3) candidates. The candidates are:
Forster-Coull, John

Huitema, Michael (Mike)

Kunzli, Mark
Waller, Christopher
Candidate biographies are listed below in alphabetical order by last name.
Forster-Coull, John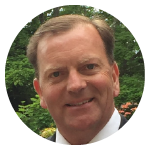 Owner/Manager, Victoria Compounding Pharmacy (Victoria)
John Forster-Coull joined the BCPhA Board of Directors in September 2015. John is a true Vancouver Island local, as he was born and raised on the island and is the owner/manager of the oldest pharmacy in Victoria, Victoria Compounding Pharmacy.
He completed both his undergraduate pharmacy degree (1988) and Doctor of Pharmacy degree (1995) at the University of British Columbia. He also completed a hospital residency at St. Paul's Hospital.
John began his career as a clinical pharmacist at Royal Jubilee Hospital in Victoria. In 2001 he joined Victoria Compounding Pharmacy as the pharmacy manager and in 2007 became the owner/manager.
While serving his first term as a BCPhA board member he has acted as chair of the Medically Assisted Dying and the e-Voting committees. He hopes to continue promoting the advancement of community pharmacy both professionally and fiscally in his second term.
He also serves on the board of directors at uniPharm Wholesale Drugs Ltd. Outside of work hours, John can be found on the golf course or travelling somewhere fun with his wife, Jayne, and their two daughters
Huitema, Michael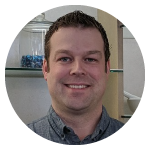 Pharmacy Manager, Shoppers Drug Mart (Kamloops)
Mike Huitema graduated from the University of Alberta with a BSc in Pharmacy in 2007. As Mike grew up with both parents owning various small businesses he has been involved in small community business his whole life. Since graduating, he's been living and practicing in the interior in Kamloops where he has been the associate-owner of Shoppers Drug Mart #277 for the past 10 years.
Mike has been an active Certified Diabetic Educator for the past 4 years and has participated regularly in teaching students about Diabetes as part of Foot Care Nurse Certification. Mike is particularly passionate about antibiotics and preventing antibiotic resistance. He enjoys giving lectures to Student Nurses at Thompson Rivers University about antibiotic medications and how to use them responsibly in the healthcare setting. For the past ten years he has also enjoyed being a Preceptor in the Structured Practice Education Program (SPEP) with UBC.
Mike has been involved in community by helping coordinate pharmacists' response to help those displaced by wildfires and raising money for the local YWCA Women's shelter for the past 8 years. In his spare time Mike enjoys spending time with his wife and 3 children.
Kunzli, Mark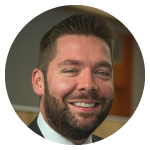 Executive Vice President, VANC Pharmaceuticals Inc. (Richmond)
I'm Mark Kunzli, running to be a voice for pharmacists on the BCPhA Board of Directors.
Throughout my career I've focused on improving pharmacy, the lives of pharmacists, and our patients. Practicing in almost 100 pharmacies throughout BC has consistently shown me the tremendous value of our profession and the challenges we face on a daily basis.
I have always believed the best way to move our profession forward is to bring people together around shared values. In 2009, I founded the genomics project with Dr. Ron Reid, and over the next 7 years brought together the Faculty, College, and Association to pioneer the vision of pharmacists leading pharmacogenomics. Based on my experience as a rural practitioner, I see this as another key area where pharmacists can lead, and recently co-authored a CMAJ article with Dr. David Snadden examining how generational change is reshaping rural healthcare delivery. Finally, my current role focuses on expanding point-of-care in community pharmacies to accelerate the growth of our scope of practice.
As your colleague and advocate, I bring my diverse experience to the Board with a focus on empowering pharmacists to define their own practice environment.
I would be honoured to represent you.
Waller, Christopher
Pharmacist Owner,Lakeside Medicine Centre (Kelowna)
I have been a Pharmacist owner of Lakeside Medicine Centre Pharmacy in Kelowna for the last 20 years. I was born and raised in Kelowna and graduated from the University of British Columbia with my Bachelor of Science in Pharmacy in 1998. I am a second generation pharmacist who began working for my father in pharmacy prior to going to university.
Professionally my areas of interests revolve around patient care. So naturally I have structured my pharmacy with that in mind, having the pharmacist at prescription drop off to identify potential drug related problems and educate patients about their medication while their prescription is being filled. 
I has been my pleasure to serve on the board of directors for the last 3 years and through its various committees and board responsibilities help respond to the changes that pharmacy continues to see. I hope to continue working on your behalf to ensure our profession has a strong voice in healthcare for British Columbia.
Instructions for completing Ballots:
Mark an "X" opposite the name of the candidate(s) for whom you wish to vote;

Place the marked ballots in the plain envelope and seal it;
Place the sealed plain envelope in the Declaration envelope and complete and sign the Declaration;
Place the Declaration envelope in the enclosed mailing envelope and mail or hand deliver to the BC Pharmacy Association office.
Mail or hand deliver (no faxes) completed ballot forms in envelopes provided to:
The Returning Officer
British Columbia Pharmacy Association
Suite 1530 – 1200 West 73rd Avenue, Vancouver, BC V6P 6G5
Ballot forms must be received by April 16, 2018 4:30 p.m.