A Patient-centric case-based approach for pharmacists
A patient has been prescribed a biosimilar for rheumatoid arthritis (RA). How do you discuss this new treatment with the patient?
The BC Pharmacy Association will be hosting a patient-focused live webinar to better equip pharmacists when engaging patients about biosimilars. Presented by Dr. Alan Low, the current evidence surrounding biosimilars and practical tips on how to educate and answer patients' questions will be discussed.
Learning Objectives
After attending this session, participants will be able to:
Describe the process by which biosimilars are approved and regulated by Health Canada
Explain key data on biosimilars used in rheumatology
Apply experiences and practical tips provided by experts to improve communication with patients on the use of biosimilars
Use the acquired knowledge to educate patients and address their questions on the use of biosimilars with confidence
About the Speaker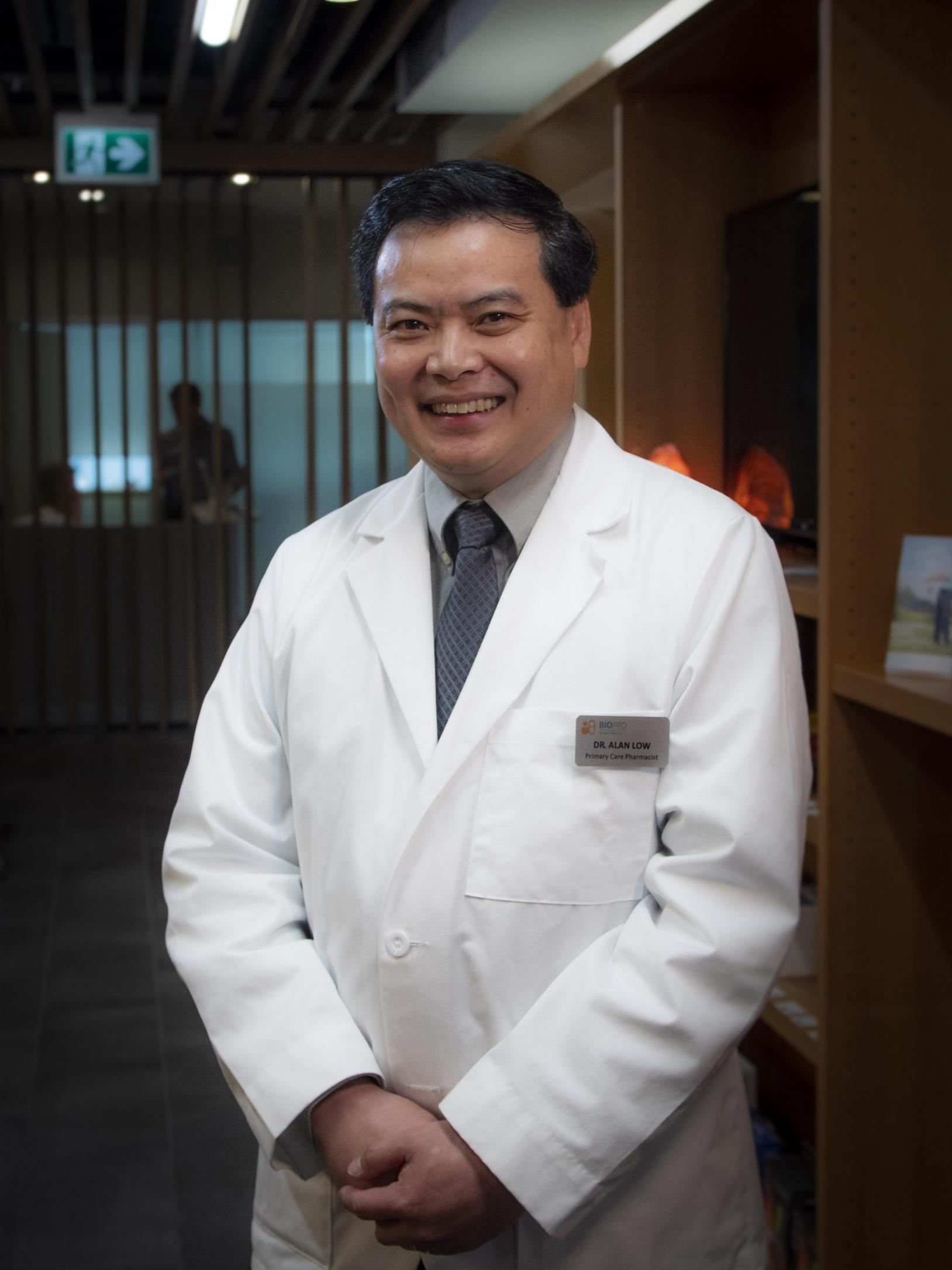 Dr. Alan Low is a Primary Care Pharmacist and Pharmacy Lead at BioPro Biologics Pharmacy, a collaborative practice approach, focusing on patient centred care. He is also a Clinical Associate Professor in the Faculty of Pharmaceutical Sciences at UBC and an Instructor and Course Developer with the School of Health Sciences at the Justice Institute of BC (JIBC).
Convinced that pharmacists have much more to offer to the public and the healthcare system, Alan has led the development and implementation of provincial medication management projects in BC and Alberta as well as creating a novel model of community pharmacy practice where interprofessional collaboration is leveraged to improve patient health outcomes.
He is the Course Coordinator for the Pharmacy Practice Management and Leadership Course in the Entry to Practice Pharm D Program and the Practice Management Course in the Flex Pharm D Program at UBC. In addition, he is also a Board Advisor with the GI Society and sits on the Medical Board of HealthChoicesFirst.com, a patient video education resource. Dr. Low has experience in a wide variety of health and administrative settings including direct patient care in the hospital and clinics, clinical and practice-based research, consultant in healthcare projects and clinical pharmaceutical consulting. He has held positions such as Clinical Pharmacist, Clinical Specialist, Pharmacotherapeutic Specialist within teaching hospitals, as well as Manager of Government Affairs and Medical Affairs, Medical Science Liaison, and Senior Health Sciences Advisor in the research-based pharmaceutical companies (Servier and P&G Pharmaceuticals) and Chief Operating Officer at Network Healthcare. Alan is a Certified Clinical Densitometrist (CCD), coauthored "The Osteoporosis Book, 4th Edition: Bone Health", has numerous publications in scientific and health journals, newsletters, and is a founding co-editor of the Pharmacy Management in Canada textbook. Alan led the design, development, implementation and management of the Pharmacy Practice Model's Initiative (PPMI) in Alberta as well as the design and implementation of the BC Medication Management Project (BCMMP), which are province-wide pharmacy demonstration projects funded by Provincial Ministries of Health.
Alan has been an active member and past participant on various committees (with the College of Pharmacists of BC, BC Pharmacy Association, Canadian Pharmacists Association, Canadian Society of Hospital Pharmacists, GI Society, etc). The Ben Gant Innovative Practice Award was presented to Alan in May 2019 by the BC Pharmacy Association in recognition of his innovations and accomplishments. He has interests in the areas of, rheumatology, osteoporosis, gastroenterology, diabetes, and cardiology. Alan enjoys being involved in projects that improve health knowledge translation, healthcare delivery, medical health education and health outcomes research. He was recently the Program Organizer for the Northwest Rheumatism Society 2019 Annual Conference. Alan's training includes a Bachelor of Science in Pharmacy, a Hospital Pharmacy Residency at St. Paul's Hospital, and Doctorate of Pharmacy degree at UBC. He is frequently invited to speak at regional, national and international conferences. He strives to develop solutions to close gaps in health care working together with a variety of people.