Two Directors are to be elected for a three-year term. You may choose to vote for up to two (2) candidates. The candidates are:
Bonilla Rodriguez, Deoderith (Derek)
Chu, Kevin
Cocar, Don
Dovale, Justin
Forster-Coull, John
Go, Gary
Hogg, Colleen
Siraj, Fairuz
Wang, Yi Cong (Cathy)
Candidate biographies are listed below according to their order on the ballot.
Bonilla Rodriguez, Deoderith (Derek)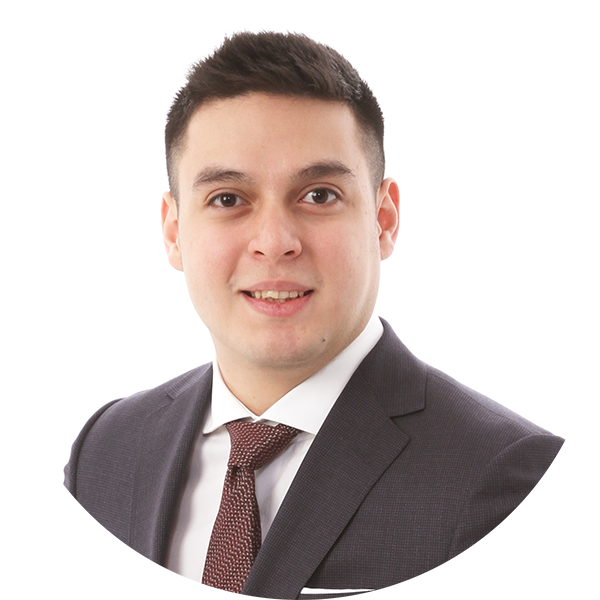 Pharmacist, Lakeside Medicine Centre (Kelowna)
Derek Bonilla Rodriguez was born and raised in Tegucigalpa, Honduras and relocated to British Columbia in 2009. He has worked in pharmacy for over 12 years since his first position as an assistant for Reid's Prescriptions in Prince George. In 2017 Derek moved to the Okanagan after receiving his BSc from the University of British Columbia and became a pharmacy manager for Pharmasave shortly after. He then managed a Dyck's Pharmacists store until 2021.
Currently, he is a staff pharmacist at Lakeside Medicine Centre in Kelowna where his collaborative practice with nurses, nephrologists, family doctors, and clinical pharmacists extends beyond the conventional pharmacy drug distribution model.
His work in Kitimat, Vancouver, Osoyoos, Kelowna and Lake Country has exposed him to the many opportunities and challenges pharmacists face in long-term care, specialty, rural, and outreach settings. Derek is passionate about evolving the role of pharmacists and pharmacy professionals to better fit the public's needs.
Chu, Kevin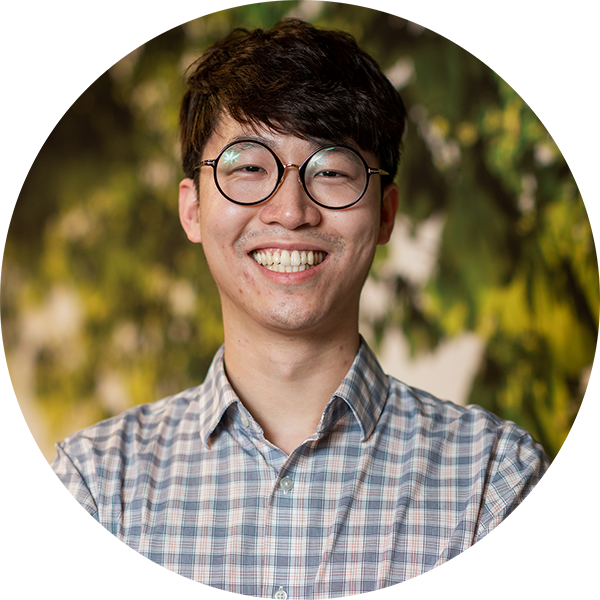 Pharmacy Manager, Save-on-Foods Pharmacy #936 (Richmond)
Kevin Chu is a pharmacist and manager with Save-on-Foods Pharmacy for 5 years and a student in the Masters of Health Administration program at UBC. Kevin is passionate about serving his community, and has an interest in mentorship and coaching. He believes that cultivating a supportive and safe environment that offers work-life balance and career development is needed as a foundation for expanding pharmacist scope of practice. As a result, Kevin is a passionate advocate for community pharmacists and the founder of the New Pharmacist Engagement Committee. The committee has provided mentorship, social engagement and a collective voice for new graduates. If elected to the board of directors, Kevin will continue to advocate for empowering pharmacists, representing your interests to find ways to improve scope of practice while not compromising on quality of life.
Kevin states, "Pharmacist burnout and job shortages have been negatively impacting our profession, and identifying solutions will require stakeholder engagement at all levels. Tailored surveys and interviews will help us to determine the proper course of action and to work with the correct policy makers. By the end of 2023, I want us to have started developing a framework based on the information we gathered."
Cocar, Don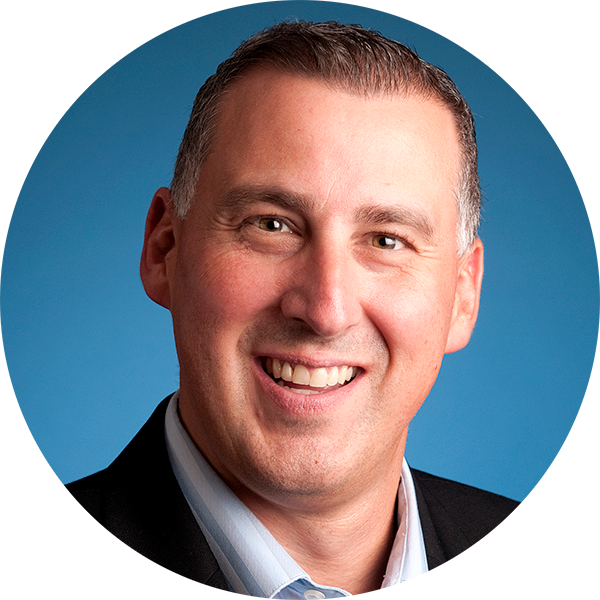 Owner and Pharmacy Manager, Knights Pharmacy (Kelowna)
Don was born in Saskatchewan and raised in Kelowna, BC; he graduated from UBC in 1991 with a BSc in Biology and graduated in 1994 with a BSc Pharmacy. Don moved back to Kelowna after graduation and started his pharmacy expanded the business and co-founded Paragon Pharmacies Limited, where they transitioned the company from a private to a publicly traded company on the TSX Venture exchange. Don resigned from Paragon Pharmacies in 2007 and became and owner/partner with Dyck's Pharmacists in Kelowna with five locations in the Okanagan area. Don and his partner sold the Dyck's Pharmacy locations in 2013. Don currently is pharmacist-owner of Knights Pharmacy. Don has extensive experience as board member of provincial boards including Interior Health Authority committees: Residential Services Medication Reconciliation committee and The Antipsychotic Medication and Behavioral/Psychological Symptoms of Dementia committee. He sat on the board of directors of BC Pharmacy Association (BCPhA) and was the president in 2015. He sat on the board of Directors of Kelowna General Hospital Foundation and Central Okanagan Association for Cardiac Health (COACH) and is a speaker for the COACH program. He also sat on the board of directors for SOSBIS and Pathway's in the South Okanagan.
Dovale, Justin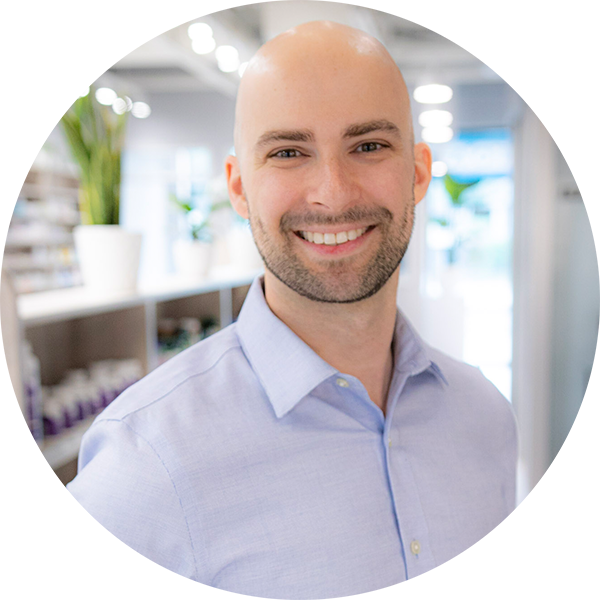 Co-owner and Pharmacy Manager, Two Nice Guys Pharmacy (Kelowna)
Justin is a Pharmacist with experience in clinical and non-clinical roles in community pharmacy and with British Columbia's Health Authorities. With a good understanding of where community pharmacy can improve health care in our Province, particularly where the public sector needs assistance, Justin is keen to seek solutions. His passions and strengths lie in using creativity, collaboration and an iterative approach to problem solving and improving processes, both qualitatively and quantitatively.
Currently the co-owner and Pharmacy Manager of Two Nice Guys Pharmacy in Kelowna, Justin and the Pharmacy have won various awards and recognition for their community service and collaborative care during the dual health crisis. He is keen to apply his energy and experiences to advancing the profession and to empower individuals to utilize the breadth and depth of their training and knowledge.
Forster-Coull, John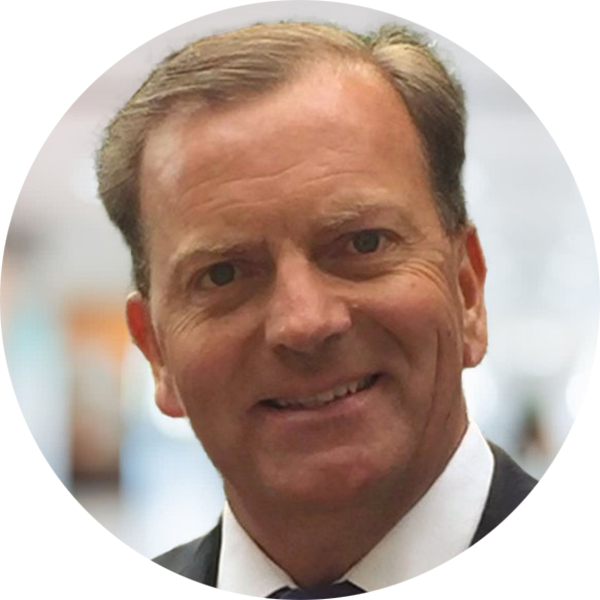 Owner and Pharmacy Manager, Victoria Compounding Pharmacy (Victoria)
I was born and raised in Victoria. I have owned and managed Victoria Compounding Pharmacy since 2001. After completing my Bachelor of Science in Pharmacy from UBC in 1988 I completed my Hospital Pharmacy residency at St. Paul's Hospital. I then returned to Victoria to work at Royal Jubilee Hospital. In 1995 I completed my Doctor of Pharmacy degree from UBC and practiced in the Intensive Care Units of Victoria General and Royal Jubilee Hospitals.
I am currently a board member of uniPHARM Wholesale and served continuously since 2006. More recently I have served on the B.C. Pharmacy Association Board completing two consecutive terms. I believe in a strong voice for independent pharmacy. The delivery of quality and timely healthcare in B.C. is in crisis. Pharmacists are ideally positioned to assist. We must ensure that our professional skills and training are continuously in the public eye and hence the government's as well. I feel that my experience in community, hospital pharmacy and as a business owner can be beneficial to the BCPHA board as they continue the advancement of our pharmacy profession both professionally and economically. On the personal side I enjoy golfing, biking and travelling with my family.
Go, Gary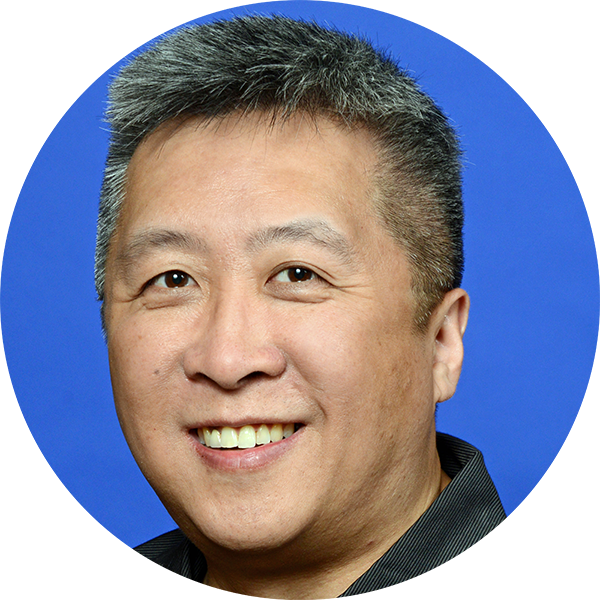 Regional Manager, Pharmacy Operations, Save-on-Foods Pharmacy (Vancouver)
Gary Go is completing his first term on the BCPhA board which has been both challenging and very rewarding during the pandemic.
He worked as a pharmacist in various lower mainland locations and in Victoria before becoming a regional manager, pharmacy operations with Save-on-Foods Pharmacy. In his current role, he has looked after pharmacies in Alberta, Kootenay, Vancouver Island, Okanagan, Vancouver Lower Mainland and the Fraser Valley.
Gary completed a Bachelor of Science in Biology before completing a Bachelor of Science in Pharmacy in 1995, both from the University of British Columbia. He has been a BCPHA member since he graduated and is a participant of the Neighbourhood Pharmacy Association of Canada.
Pharmacy is a great profession and has provided Gary with lots of opportunities. He is looking forward to giving back to pharmacy and helping the profession progress and advance. The only thing constant in pharmacy is that it is always changing.
Hogg, Colleen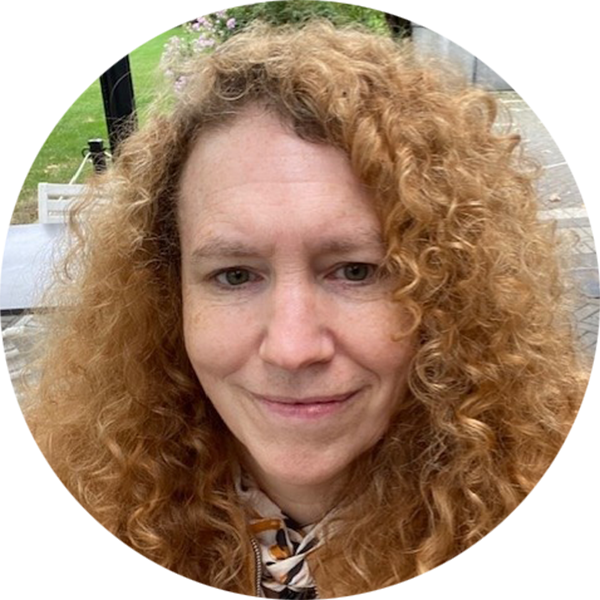 Owner and Pharmacy Manager, Cove Pharmacy, Gold River Telepharmacy (Quadra Island)
Hi, My name is Colleen Hogg.
I am entrepreneur, that started Cove Pharmacy on Quadra Island, the first pharmacy established on the rural island community in 1999. I later started the Gold River Telepharmacy in gold river, one of the first full time community telepharmacies in BC. I am an advocate for rural pharmacy and healthcare in general, and believe the success of rural pharmacy is linked to a healthy partnership with one's community.
My first term Serving on the Board of Directors has been both challenging and rewarding. I was unaware of what the next three years would bring when I attended my first board meeting in January of 2020. I'm looking to continue my efforts on the board to continue to move the pharmacy profession forward, for both pharmacist and business owners. I feel I bring a balanced approach to the board as I continue to work in the dispensary on a daily basis, as well managing and owning the business. I understand the workload and stress the last few years has placed on all pharmacists, as well as the financial stress that the inflation is putting on all pharmacy businesses.
Please think of me when voting.
Siraj, Fairuz
Pharmacist, Pharmasave Hillside (Victoria)
Dr. Fairuz Siraj is a 2019 entry to practice doctor of pharmacy graduate from University of British Columbia. His journey in pharmacy began while working in a community pharmacy in Hawkesbury Ontario as a pharmacy assistant; this is where he developed a passion for the profession and a desire to pursue a career as a pharmacist. He is now a Certified Diabetes Educator and a staff pharmacist at Pharmasave in Victoria BC. Since graduation, Fairuz has been active in promoting the pharmacy profession. He created unique comprehensive consultation services for people with diabetes and migraine where patients are empowered with knowledge and their therapy is optimized using a shared decision-making model. He is currently working alongside Migraine Canada to develop a Migraine Educator Certification for pharmacists across Canada. Also, he is piloting projects where pharmacists work in collaboration with local healthcare professionals to improve patients' health outcomes. He is passionate about providing exceptional patient care, inspiring others, and moving the profession of pharmacy forward.
Wang, Yi Cong (Cathy)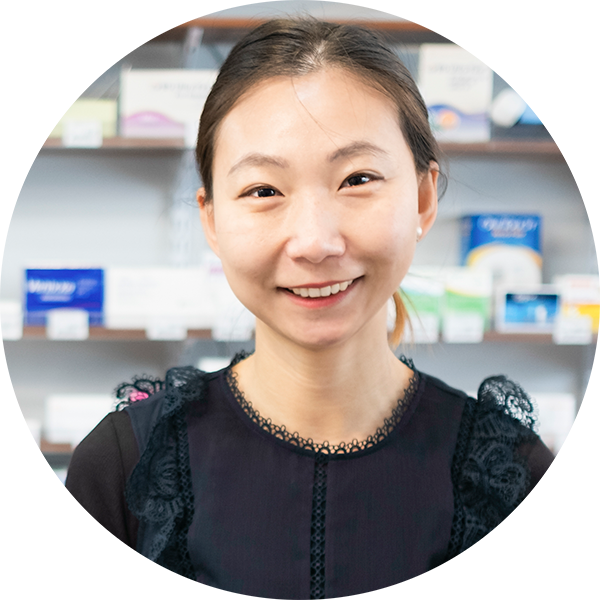 Owner and Pharmacy Manager, 360Care Denman Pharmacy (Vancouver)
My name is Yi Cong (Cathy) Wang, and I completed my H. BSc in Biochemistry at McMaster University and PharmD (2015) at University of Waterloo. I have a focus in community pharmacy practice in both Ontario and BC. Currently, I am an independent pharmacy owner in Vancouver, a UBC pharmacy student preceptor and facilitator.
I will be a strong and representative voice to the board:
Diverse In Experiences: A frontline pharmacist who worked in various patient care settings: casual, staff pharmacist in DTES, pharmacy manager and now an independent pharmacy owner in Vancouver
Educator: Actively involved with students; as well as educating multiple patient groups
In my day-to-day practice, I experience the high level of trust that patients instill on us and as a community pharmacist, I believe we are the frontline of safe and ethical patient care.
Given the changing and complex landscape of pharmacy practice, the association plays a vital link in ensuring the voices of everyday pharmacists are heard. I am a young and vibrant frontline community pharmacy owner, who is passionate about our ever-growing contribution to positive patient outcomes and would be proud to provide a forward-thinking and progressive influence to the Board.
Instructions for completing Ballots:
Please follow the link sent to you via email to access the Simply Voting website. Please also check your junk folder in case it goes there as well.