Grant Ainsley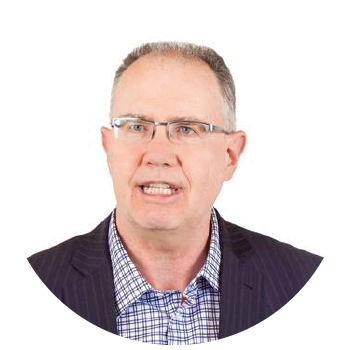 Media trainer and speaker, Grant Ainsley Inc.; Author, The Honest Spin Doctor
Grant Ainsley is one of Canada's top media trainers and a former award-winning journalist and PR professional who works with politicians, business executives, association leaders and others to help refine their messages.
Grant spent almost three decades in the news media, public relations and association management. His first career was in radio and for the majority of that time he was News and Public Affairs Director of 96 K-Lite Radio in Edmonton.
Later, he was in charge of Public Relations for the City of Edmonton's Public Works department and its 1,500 employees. While there, he was responsible for communications as Edmonton launched Canada's first curbside waste recycling program.
Grant will be speaking about "Surviving a Social Media Meltdown: Are You Ready If It Happens to You?"
Dr. Shelita Dattani, B.Sc (Pharm), Pharm.D
Dr. Shelita Dattani is the Director, Practice Development and Knowledge Translation, at the Canadian Pharmacists Association.
For the past three years, Shelita has provided leadership towards a national vision for evidence informed practice development to support the advancement of pharmacists practice in Canada. Within her portfolio, she is also responsible for leading the transfer and mobilization of pharmacy practice research knowledge to the pharmacy community to support practice advancement and enhance patient care. Shelita is also responsible for providing overall portfolio leadership in the professional and research streams of the national Canadian Pharmacists Conference.
Shelita maintains a part-time practice in community pharmacy and remote hospital telepharmacy. She is a member of several professional organizations and holds an active pharmacist license in the province of Ontario.
Hon. Adrian Dix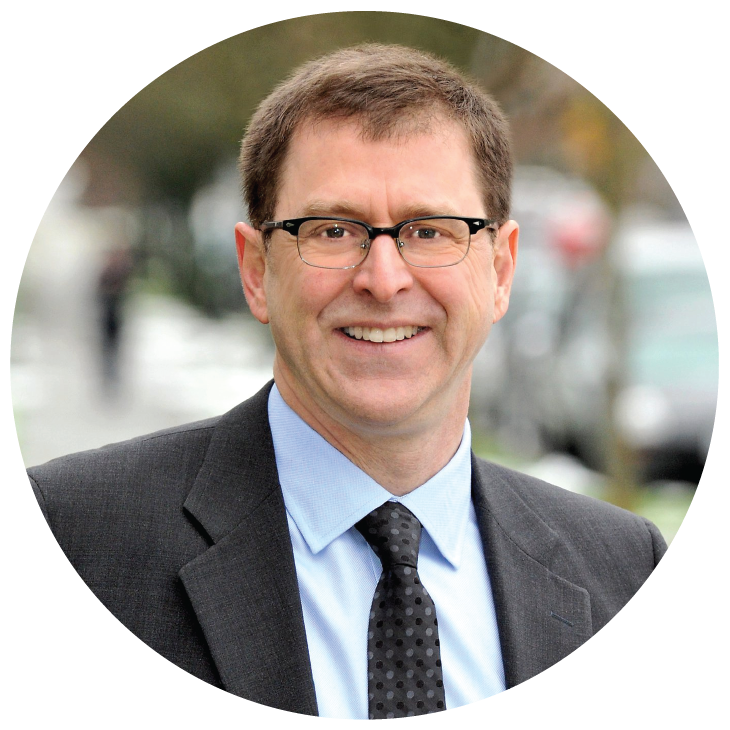 Minister of Health, Province of British Columbia
Since being elected to represent Vancouver-Kingsway in 2005, Adrian has forged a reputation as a passionate advocate for his constituents and their concerns, and as one of the most effective members of the B.C. legislature. He has consistently raised awareness of key issues and forced needed change in areas ranging from children in care, seniors, fair treatment of workers and protecting public health research.
Adrian served as leader of the official Opposition from 2011 to 2014. During this time, he played an instrumental role in advancing public policy changes in government. His proposals for a B.C.-wide colorectal cancer screening program, insulin pump coverage for young adults and lower generic drug prices became provincial policy.
Prior to becoming an MLA, Adrian was the executive director for Canadian Parents for French, B.C.-Yukon Branch, a non-profit organization promoting language education. From 2001 to 2005, Adrian was a political commentator and journalist, writing a column for the Victoria Times Colonist and the Source, a multicultural newspaper in Vancouver. From 1996 to 1999 he was the chief of staff to former B.C. premier Glen Clark.
Adrian was raised in Vancouver and is a UBC graduate. He is married to award-winning poet and writer Renée Saklikar.
Barbara Gobis, B.Sc (Pharm), ACPR, MScPhm, PCC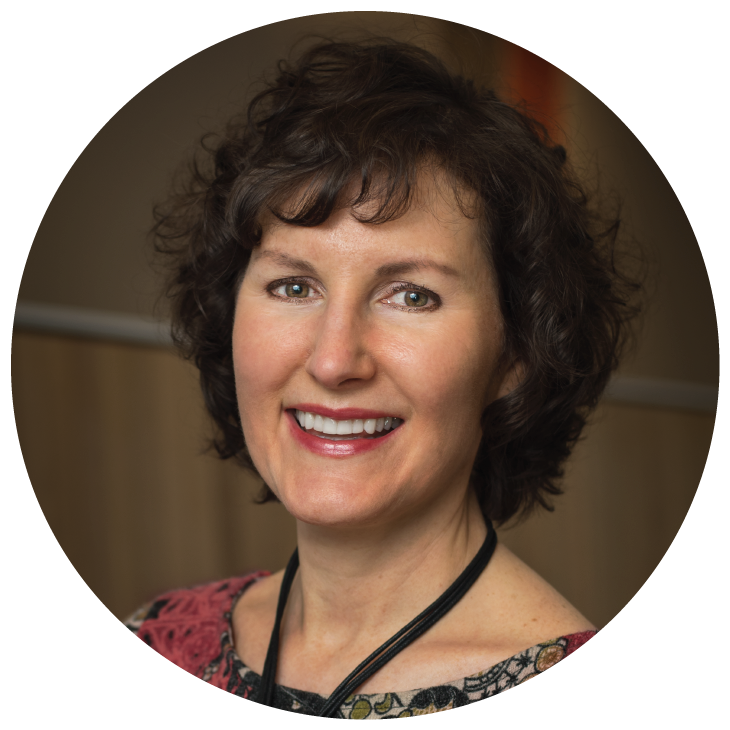 Director, Pharmacists Clinic, University of British Columbia (Vancouver)
Having worked for the past 25 years as an executive, consultant and agent of change, Barbara's specialty is in developing, implementing and managing large-scale change initiatives within pharmacy organizations and front-line pharmacist practice.
Barbara joined the UBC Faculty of Pharmaceutical Sciences in 2013 to develop, establish and oversee the on-going success of the Pharmacists Clinic. As Director, Barbara is responsible for the Clinic's strategic direction, structure and function, integration with the academic program, integration with front-line practice and practice research program. Barbara also participates in patient care and student teaching activities.
Barbara completed her undergraduate pharmacy degree at the University of British Columbia, her Residency at Sunnybrook Health Sciences Centre (Toronto) and her Master of Science in Clinical Pharmacy at the University of Toronto. Barbara is also credentialed by the International Coaching Federation as a Professional Certified Coach.
Ajit Johal, RPh BSP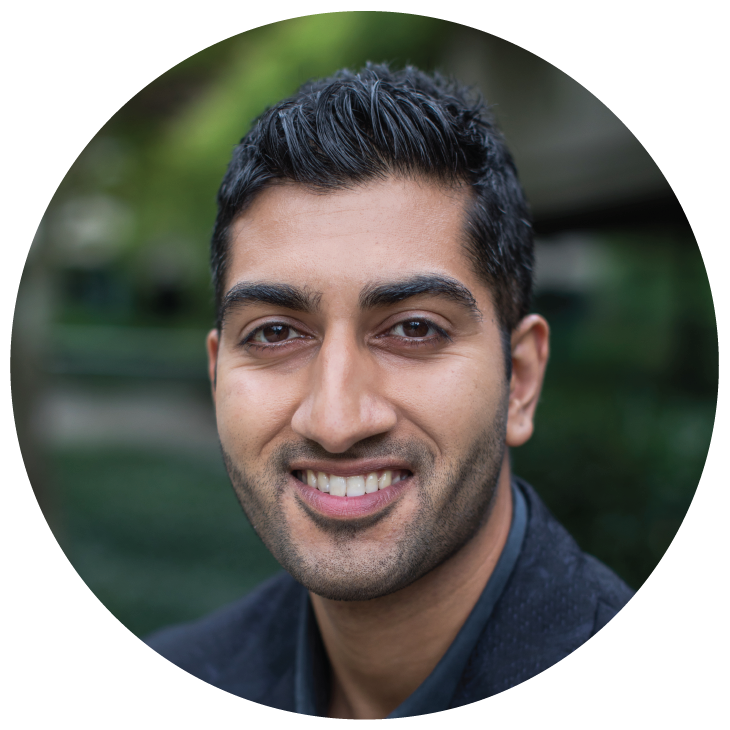 Clinical Director, Immunize.io
Ajit has been providing immunizations and clinical education since 2012.  As a community pharmacist, he is an accessible provider of immunizations to patients in the community. In 2018, he started an organization called immunize.io, with a mission statement of "taking our best shot at immunizing the world".  Through "immunize.io" he has worked with numerous organizations and communities to improve education, and reduce barriers to vaccination.  Ajit is also a clinical instructor for the University of British Columbia Faculty of Pharmaceutical Sciences Program.  At UBC  he coordinates elective courses for UBC Pharmacy students, one of which focuses on vaccinations and "gaps in immunization".  
Dr. Catalina Lopez-Correa, M.D.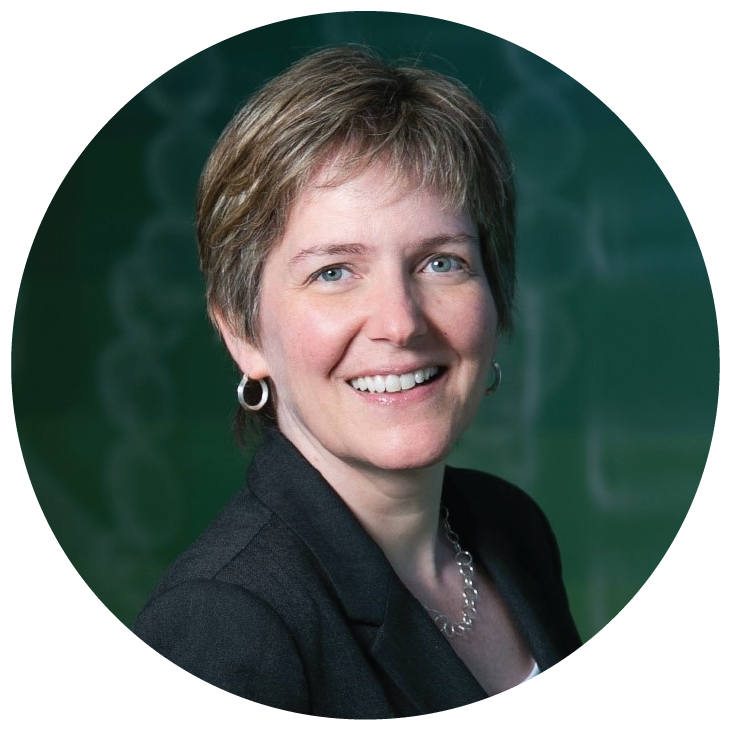 Chief Scientific Officer and Vice President, Sectors of Genome BC
With more than 20 years of international experience in both the academic and private sectors, Dr. Catalina Lopez-Correa's deep understanding of genomics has inspired leaders in science and industry to collaborate toward solving some of the world's greatest challenges.
Prior to joining Genome BC, Dr. Lopez-Correa was the Vice-President and CSO, Scientific Affairs at Genome Quebec, where she was instrumental in developing competitive teams for national and provincial research projects raising the profile of Canadian genomics on the global stage.
Dr. Lopez-Correa has been equally effective in the discovery pipeline where, as a Principal Research Scientist with Eli Lilly, she was part of the Pharmacogenomics and Translational Medicine Group in charge of discovering and validating genetic/genomic biomarkers in therapeutic areas of oncology, cardio-metabolic and neurosciences. She also helped develop the company's tailored therapeutics and personalized medicine strategy.
As Head of the Cytogenomics laboratory at the renowned deCODE genetics lab in Iceland, Dr. Lopez-Correa developed screening strategies to detect genomic rearrangements and their association with common diseases. She has also worked for two different American biotech companies in the UK (Genomica and Informax).
As part of her commitment to international development, Dr. Lopez-Correa founded the not-for-profit organization ODNS (Organisation pour le Développement avec des Nouvelles Solidarités) in 2012 and has been involved in several initiatives aimed at demonstrating the impact of genomics in developing countries.
Dr. Caroline MacCallum, M.D.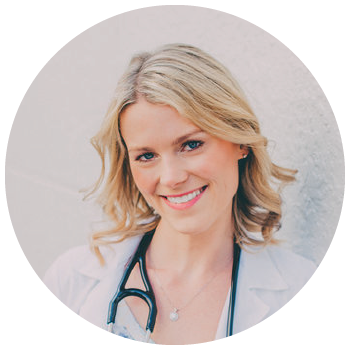 Dr. MacCallum is an internal medicine specialist with expertise in complex pain and cannabinoid medicine. She is a clinical instructor in the dept of Medicine; adjunct professor in the faculty of pharmaceutical sciences program, and associate member in the dept of palliative Care at the University of British Columbia. She is the medical director at Greenleaf Medical Clinic where she has assessed and developed cannabinoid treatment plans for more than 2,000 patients using legal medical cannabis approved by Health Canada.
Her publication Practical Consideration for Medical Cannabis Administration and Dosing is the first of its kind on medical cannabis dosing. She has presented internationally on the topic of cannabis and is the expert for several medical cannabis courses; has qualified as a medical cannabis expert and testified in arbitration for a claim involving a challenge to Health Canada's 24-hour rule for cannabis impairment.
She is working with university research groups, hospitals, health benefit programs, provincial and national committees to create; cannabis guidelines, safe THC prescribing practices, clinical trials, patient registries and adverse event monitoring.
She is particularly interested in studying cannabis as a substitute for opioid and polypharmacy reduction, standardized product and testing, and impairment.
John Mah, B.Sc (Pharm)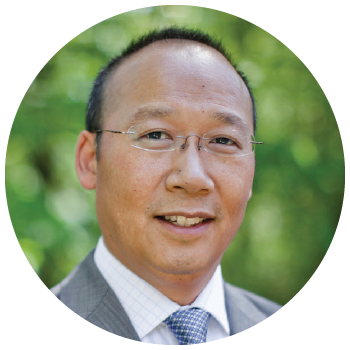 VP, First Nations Health Benefits, First Nations Health Authority
As VP of Health Benefits, John leads the transfer of the Health Benefits program at the First Nations Health Authority. Areas of responsibility include: Pharmacy, Dental, Mental Health, Medical Transportation, Medical Supplies & Equipment, and Medical Service Plan enrollment. 
As a former federal public servant with Health Canada, John has dedicated his professional career to the area of First Nations health since 1996. He most recently held the position of Director, Non-Insured Health Benefits in the Alberta Region.
​
He received his Bachelor of Science in Pharmacy and Pharmaceutical Sciences from the University of Alberta and began his clinical practice in Edmonton. After working a few years in an urban setting, he accepted the challenge of designing, constructing and operating a full service retail pharmacy for Bigstone ​Cree Nation in Northern Alberta. 
John will be presenting on the changes that are coming with the First Nations Health Benefits over the coming months and years, as well as a review of the implementation Plan Wellness.
Sean McKelvey, B.Sc (Pharm)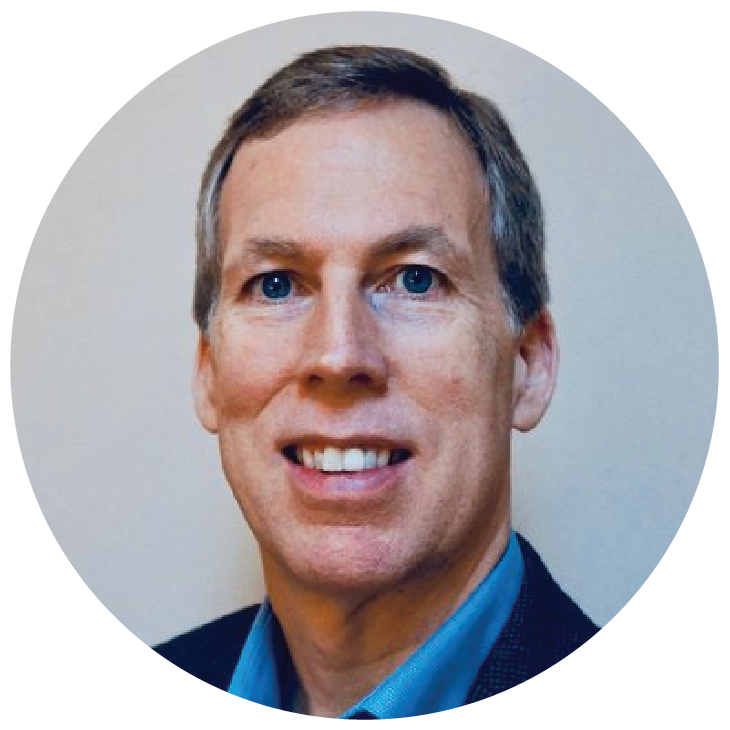 CEO, Institute for Personalized Therapeutic Nutrition; President and Chief Health Advocate, Avercon Healthcare
A pharmacy graduate from the University of British Columbia in 1990, Sean is a recognized leader in pharmacist practice change across Canada. Sean and his colleagues have been acknowledged numerous times for innovative programs including the Canadian Pharmacists Association Patient Care Achievement Award for Innovation and the BC Pharmacy Association Ben Gant award for Innovation. In 2008 Sean was awarded the prestigious CACDS Len Mark's Award which recognizes an individual for demonstrating outstanding dedication to the advancement of pharmacy.
Sean will be speaking about the role of the pharmacist in reversing Type 2 Diabetes with Therapeutic Nutrition. Sean will present on a ground breaking study that will determine the impact of pharmacist-led therapeutic nutrition intervention and preliminary results including deprescribing.
Catherine McLeod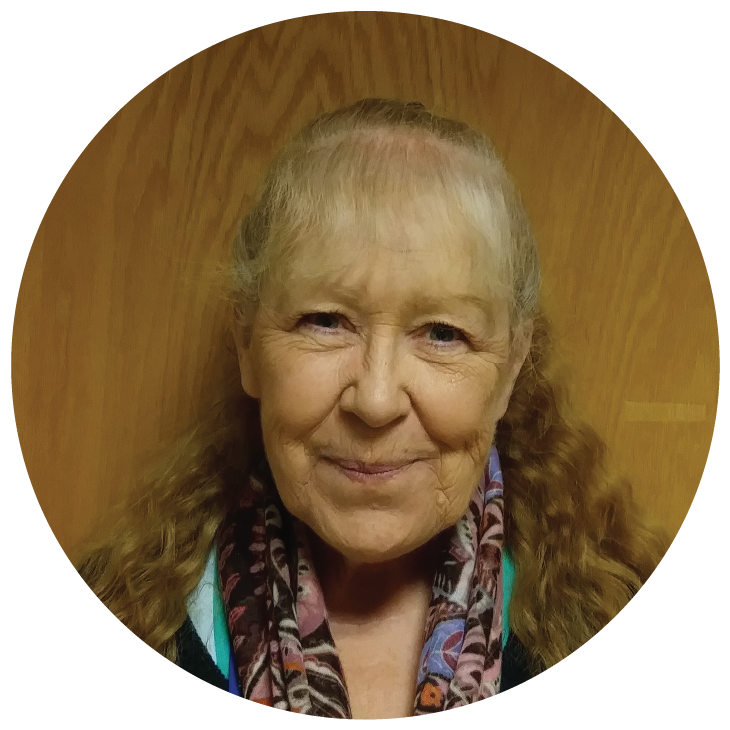 Patient advisor for Fraser Health
After years of experience dealing with the health care system and living with mental health experiences, Catherine McLeod has become a patient advocate for mental health patients.
Through her role as a patient advocate, she became the chair of the Burnaby Mental Health and Substance Use Advisory Committee, where she uses her expertise to pinpoint gaps in service delivery and works with Fraser Health to find ways to improve care.
Dr. Murray Opdahl, M.D.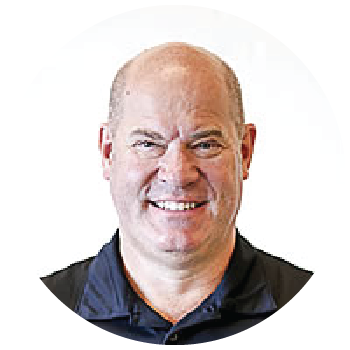 Chronic pain medical consultant; Former medical director, Saskatoon Chronic Pain Centre
Dr. Murray Opdahl is a family physician from Saskatchewan. After graduating from the University of Saskatchewan College of Medicine in 1991, Opdahl went on to complete two yaers of Family Medicine Residency. He received his CCFP and worked 12 years in Family Practice. IN 2017, Opdahl was granted the FCFP fellowship designation by the College of Family Physicians of Canada.
Over a year ago, Opdahl changed his practice to referral-based consultation to help patients who suffer with painful conditions. He currently practices as the Team Doctor for Hilltops Jr Football team, assists in cardiac surgery and provides multidisciplinary assessments for Saskatchewan Workers' Compensation Board (WCB), Saskatchewan Government Insurance (SGI) and other insurance companies.
Opdahl's presentation at the BC Pharmacy Association Annual Conference will focus on the use of cannabinoids in medical practice.
Melissa Sheldrick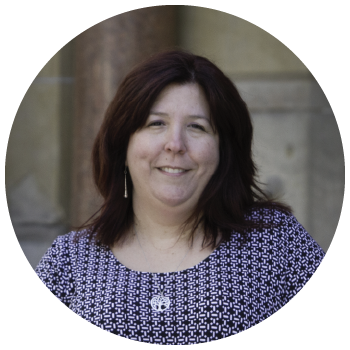 Wife, mother, teacher and patient safety advocate - There is a Patient Behind Every Prescription
Melissa Sheldrick is a wife, mother, teacher and most recently, a patient safety advocate. She was thrust into the role when her 8-year-old son, Andrew, died in March 2016 after a series of errors were made during the dispensing process at their regular pharmacy. When she discovered that there was no required reporting of the errors made at the pharmacy, she began her advocacy work with the goal of having mandatory error reporting implemented in Ontario and across the country. She vows to continue until all provinces in Canada mandate anonymous reporting.
In this powerful presentation, Melissa talks about her family's story, her advocacy work as a result of Andrew's death, and the importance of patient centred care. 
Dr. Christy Sutherland, M.D.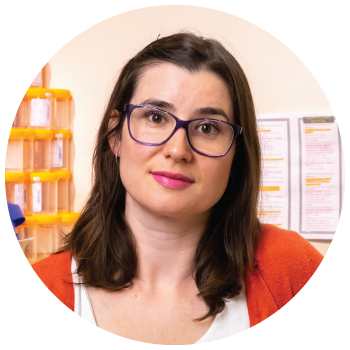 Medical director for PHS Community Services Society, education physician lead for the B.C. Centre on Substance Use, and clinical assistant professor at UBC
Named one of Canada's top family physicians of 2018 by the College of Family Physicians of Canada and the Foundation for Advancing Family Medicine, Sutherland works in the Downtown Eastside of Vancouver with patients with opioid use disorder. She was one of the first to expand opioid agonist treatment using injectable hydromorphone based on a similar program at Crosstown Clinic. Sutherland was also one of the authors of the updated guidelines for treating opioid use disorder by the BC Centre on Substance Use.