Honourable Adrian Dix
Minister of Health


Province of British Columbia
Dix was elected MLA for Vancouver-Kingsway in 2005. He served as Leader of the Official Opposition from 2011 to 2014. During this time, he proposed a B.C.-wide colorectal cancer screening program, insulin pump coverage for young adults and lower generic drug prices, all of which became provincial policy. Prior to becoming an MLA, Dix was the Executive Director for the B.C.-Yukon Branch of Canadian Parents for French, a non-profit organization promoting language education. From 2001 to 2005, he was a political commentator and journalist, writing a column for the Victoria Times Colonist and the Source, a multicultural newspaper in Vancouver. From 1996 to 1999 he was the Chief of Staff to former B.C. Premier Glen Clark. Dix was raised in Vancouver and is a UBC graduate. He is married to award-winning poet and writer Renée Saklikar.
Mike Harcourt
Former Premier of British Columbia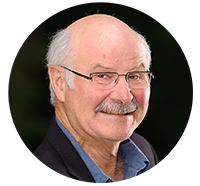 Mike Harcourt served as Premier of British Columbia 1991 to 1996. Prior to that he was mayor of Vancouver. Harcourt helped the province earn its reputation as one of the most liveable places in the world. After stepping down from politics, he was appointed by the Prime Minister to serve as a member of the National Round Table on the Environment and Economy. There, Harcourt served on the Executive Committee and Chaired the Urban Sustainability Program. He was also a federally appointed BC Treaty Commissioner and was Chair of the Prime Minister's Advisory Committee for Cities and Communities, mandated to examine the future of Canada's cities and communities. Harcourt is the lead faculty of United Way's Public Policy Institute, Chair of AGE-WELL board, a national NGO focused on improving the quality of life for aging Canadians, as well as chairman of the board of True Leaf Medicine International. He is also on the Advisory Board of Canada's ECOFISCAL Commission.  He is Chair of QUEST (Quality Urban Energy Systems of Tomorrow), to help create sustainable cities and communities with smart energy plans. His career as lawyer, community activist and politician has been honoured with the Woodrow Wilson Award for Public Service, Canadian Urban institute's Jane Jacobs Lifetime Achievement Award and the Order of Canada. 
André Picard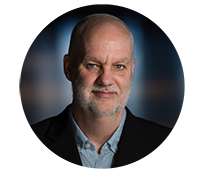 Award-Winning National Health Writer
The Globe and Mail
André Picard is one of Canada's top health and public policy observers and commentators. He is the health columnist at The Globe and Mail, where he has been a staff writer for more than 30 years. He is the author of five books, including Matters of Life and Death: Public Health Issues in Canada, and The Path to Health Care Reform: Policies and Politics. In 2010, he was awarded a National Newspaper Award as Canada's top newspaper columnist.
Dr. Julio Montaner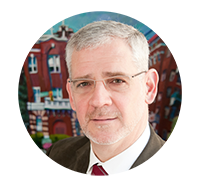 Killam Professor of Medicine
Faculty of Medicine, University of British Columbia
Director, BC Centre for Excellence in HIV/AIDS
Dr. Montaner is a Killam Professor in the Faculty of Medicine at UBC. He also holds the endowed Chair in AIDS Research. He is the Director of the BC Centre for Excellence in HIV/AIDS and a Past-President of the International AIDS Society. From 2014-2017, he was the UNAIDS Global Advisor on HIV Therapeutics.  He played a key role in establishing the efficacy of Highly Active Antiretroviral Therapy (HAART) and since then has established the role of 'Treatment as Prevention' using HAART to simultaneously decrease progression to AIDS and death, as well as HIV transmission. He has authored more than 750 scientific publications on HIV/AIDS. He has received the Prix Galien Award, the Order of BC as well as the Albert Einstein World of Science Award.  In 2012, he was the recipient of the Grand Decoration of Honour for Services to Austria, the Hope is a Vaccine Award from the Global Alliance to Immunize against AIDS, and The Queen Elizabeth II Diamond Jubilee Medal for contributions to the field of HIV/AIDS.
Dr. Keith Ahamad
Clinician Researcher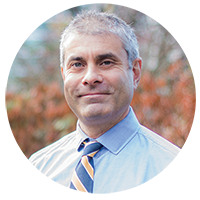 BC Centre on Substance Use
Dr. Keith Ahamad, MD, is a Clinician Researcher with the BC Centre on Substance Use (BCCSU), Clinical Assistant Professor in the Department of Family Medicine at the University of British Columbia (UBC), Director of the Addiction Medicine Enhanced Skills Training Program at UBC, Division Lead for Addiction in the Department of Family and Community Medicine at Providence Health Care, and Physician Lead of the St. Paul's Hospital Addiction Medicine Consult Service. His primary research interests and expertise include addiction medicine clinical trials; substance use in marginalized and underserved populations; and improving primary care health services through community engagement, research, health promotion, and education. As an Addiction Medicine Physician originally trained in family medicine, Dr. Ahamad contributes substantially to the Clinical Care Guidance and education programs of the BCCSU and is a mentor for the Canada Addiction Medicine Research Fellowship and preceptor for the St. Paul's Hospital Goldcorp Addiction Medicine Clinical Fellowship.
Alex Dar Santos
President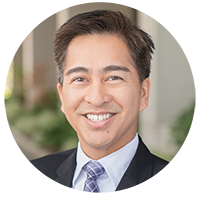 BC Pharmacy Association
Alex Dar Santos joined the BCPhA Board of Directors in 2013 and was elected vice-president for the 2016/17 term. He is the associate-owner of Shoppers Drug Mart #2237 in Richmond.Alex graduated from the University of British Columbia with a Bachelor of Science in Biology in 1996 and a Bachelor of Science in Pharmacy in 2002. He has more than 13 years of experience as a pharmacist and in pharmacy management, as well as 18 years of retail pharmacy experience. Alex is active in various charitable causes including the Shoppers Drug Mart Tree of Life, which is held in partnership with the Richmond Hospital Foundation, and the Ride Don't Hide Event in support of the BC division of the Canadian Mental Health Association. Alex has been a Structured Practice Education Program (SPEP) preceptor for the past ten years, and greatly values the connection with UBC and its students. In his spare time, he enjoys spending time with his two children.
Rick Garza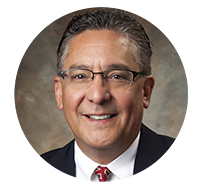 Agency Director
Washington State Liquor and Cannabis Board
Rick is the Agency Director of the Washington State Liquor and Cannabis Board (LCB). He has been with the Liquor and Cannabis Board since 1997. During Rick's career with LCB, he has also held the positions of Legislative and Tribal Liaison, Policy Director and Deputy Director. Prior to joining the Liquor Control Board, Rick served 13 years as a staff member for the Washington State Legislature, including five years with the Washington State Senate and eight years with the state House. His legislative assignments included Policy Analyst in the state Senate, House of Representatives Staff Director, and adviser to House and Senate leadership. Rick is a past President of the National Conference of State Liquor Administrators (NCSLA) and presided during 2012-13.
Pindy Janda
Retail Business Development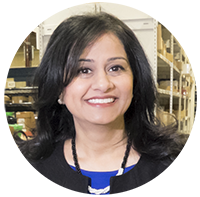 Imperial Distributors Canada Inc
Pindy is an accomplished community pharmacist with more than 20 years of frontline pharmacy experience with a proven track record in patient education and chronic disease management initiatives. Her current roles include business development for a pharmaceutical wholesaler and diabetes counselling in a multi-disciplinary specialist's clinic.  As a former manager, managed care pharmacist, certified diabetes educator and media spokesperson for a major Western Canadian pharmacy chain, Pindy has effectively used her strong communication and business expertise to establish relationships with patients and stakeholders to provide optimal pharmaceutical care and pharmacy profitability.
Richard Jock
Interim CEO and Chief Operating Officer
First Nations Health Authority
Richard Jock is a member of the Mohawks of Akwesasne and serves as the Chief Operating Officer for the First Nations Health Authority.
As the COO, Richard's portfolio includes Health Benefits, policy, planning, engagement, service improvements/integration, investment strategies and regional partnership implementation. His position also provides leadership for the building, functioning and implementation of strong partnerships within the First Nations health governance structure and within the health system more broadly.
Richard has worked for the past 25 years for First Nations organizations and the federal government, including numerous positions in the health field. Immediately prior to joining the FNHA, he held the post of Chief Executive Officer for the Assembly of First Nations (AFN). Among his other professional roles, Richard has held senior leadership positions at Norway House Health Services Incorporated, Health Canada, the National Aboriginal Health Organization and Mohawk Council of Akwesasne.
Richard is committed to his wellness and challenges himself to stay active and spend time outdoors. He wears his FitBit daily, rarely missing his 10,000 steps, and enjoys playing racquetball in his spare time.​
Virginia Kwong
Registration and Licensure Manager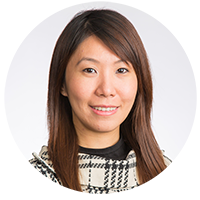 College of Pharmacists of British Columbia
Virginia Kwong graduated from the Faculty of Pharmaceutical Sciences at UBC in 2003. She started her pharmacist career as a relief pharmacist with Canada Safeway, where she was later on involved in a number of clinical and educational programs and projects for patients and pharmacists of the company. In 2012, she became the Coordinator of the Pharmacy Technician Bridging Program with the Continuing Pharmacy Professional Development department (CPDD) of the Faculty of Pharmaceutical Sciences at UBC. During her position with CPPD, she also organized the Jurisprudence Exam Preparation Workshops and participated in the content development for Module 1 of the Medication Management Certificate Program. In 2014, she joined the College in 2014 as one of the four inaugural Compliance Officers for the Practice Review Program and transferred to her current position in the summer of 2016. She continues to practice as a community pharmacist at an independent pharmacy on Saturdays. She holds a master's degree in health administration from UBC and a master's degree in law from Osgoode Hall Law School from York University. 
Dr. Scott MacDonald, MD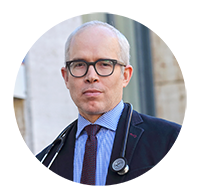 Physician Lead
Providence Crosstown Clinic
Dr. MacDonald is the physician lead at the Providence Crosstown Clinic, which was the site of the NAOMI and SALOME studies. He continues to supervise injectable opioid agonist therapies (iOAT) at the clinic. Dr. MacDonald and his team were the first physicians in the world to prescribe hydromorphone for the treatment of severe opioid use disorder. Crosstown is still the only clinic in North America to provide injectable diacetylmorphine (prescription heroin). Dr. MacDonald graduated from Dalhousie University's Medical School in 1992. During his career, he has worked as a primary care physician at various sites, including Canadian Forces Base Halifax and in rural settings in northern Manitoba and Nunavut. His focus in Vancouver has been HIV/AIDS and substance use.
Stu McNish
Emcee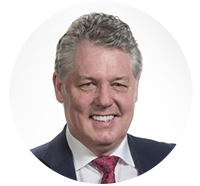 Pharmacy Excellence Awards Gala
As an award winning broadcaster, Stu McNish founded Oh Boy Productions in 1997 and created Conversations That Matter, a weekly interview show, which he hosts and is broadcast on numerous media outlets.
Stu as been involved in video journalism and storytelling for more than 25 year beginning at Shaw Cable in North Vancouver in 1988 where he hosted a half-hour news-magazine program. He has worked at CKVU (now City) and  BCTV (now Global) , where he was on the team at the NewsHour with Tony Parsons. Over the course of his career at BCTV he produced close to 2,000 stories and won a Jack Webster Foundation award for Best Television Reporting.
Dr. Anthony Ocana
Co-director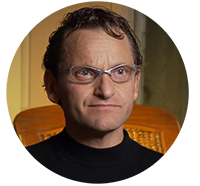 NorthShore ADHD and Addiction Clinic
Dr. Ocana is a family physician whose practice is restricted to assessing and managing patients with complex mental health and addiction disorders. He has more than 23 years of experience assessing and managing patients with ADHD, addictions and co-occuring disorders including: depression, anxiety, bipolar disorder, post-traumatic stress disorder, eating disorders and impulse control disorders. He has participated in research, teaching, patient advocacy and is frequently called upon for his independent medical opinion. He has a BSc. in Pharmacology - Toxicology and an MSc. in Clinical Nutrition from the University of Toronto, and received his MD degree from the University of Toronto in 1991 with a residency in Family Medicine at the Foothills Hospital at the University of Calgary. In 2005, he became certified as an addiction specialist by the American Board of Addiction Medicine and founded the NorthShore ADHD and Addiction Clinic in 2007.
David Pavan
Deputy Registrar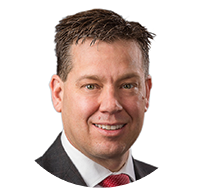 College of Pharmacists of British Columbia
David Pavan has more than 25 years of management and leadership experience in the pharmacy industry. David graduated from the University of British Columbia with a Bachelor of Science in Pharmacy and practiced in both hospital and community pharmacy in Trail, B.C. He has held roles of pharmacist, pharmacy manager, and director of pharmacy operations for two independent pharmacies before returning to Vancouver to work for Canada Safeway. David held roles as a pharmacy manager, regional pharmacy manager and project manager for Canada Safeway's central fill facility, then taking on a role of Pharmacy Operations Specialist for Shoppers Drug Mart in the Vancouver Regional Office. In addition to working as a pharmacist, David is active in education of and advocacy for the profession. He volunteered for more than 10 years as a preceptor for UBC students, as a clinical instructor in the professional practice labs and an instructor for the Regulated Pharmacy Technician Bridging Program. He was elected to the BC Pharmacy Association Board of Directors in 2011 and served as president of the Association for the 2014-2015 year. 
Craig Plain
Pharmacy Manager
Pier Health Resource Centre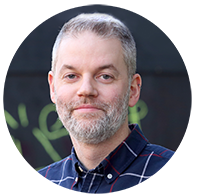 Craig Plain is currently the Pharmacy Manager at Pier Health Resource Centre. Having a father as a pharmacist Craig learned from a young age of the great impact that can be made as a frontline health-care worker. After managing a pharmacy in Surrey for 10 years Craig found an opportunity to practice in an innovative environment with a vision to push the boundaries of the scope of pharmacy practice. After becoming the first community pharmacy to dispense free naloxone kits in B.C., Craig then helped to implement the first injectable opioid treatment program in a community pharmacy. Leading a clinically focused practice in Vancouver's disenfranchised Downtown Eastside, Craig continues to look for new innovative ways to provide better health care and break down barriers to access treatments. As a father of a 3-year-old son and a newborn girl, Craig no longer has free time and would not change that for anything in the world.
Geraldine Vance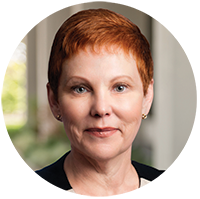 CEO
BC Pharmacy Association
Geraldine began her career as a journalist, which led her to interview politicians and senior business leaders. Her interaction with Saskatchewan Premier Allan Blakeney resulted in her joining his staff as the very first woman to hold the position of press officer to a provincial cabinet.After leaving the premier's office, she  worked in communications consulting, for the premier's office in B.C., and the Doctors of B.C. (previously the BC Medical Association) as the director of communications and public affairs. She joined the BC Pharmacy Association in January 2012 as the CEO. Geraldine is an accredited public relations practitioner (APR) with the Canadian Public Relations Society (CPRS). She is one of only about 300 communicators in Canada to be designated as a Fellow of CPRS (FCPRS).
Ivan Ross Vrána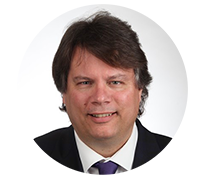 Vice President – Public Affairs 
Hill & Knowlton
Ivan Ross is widely recognized as an industry expert in the field of medical cannabis and the emerging regime of legalized cannabis. His experience in this sector dates back to his time with Health Canada when he helped develop the Government of Canada's position regarding the use, production, distribution and regulation of cannabis for medical purposes. Since that time he has offered clients counsel and support in investor relations, communications, regulatory review, strategic partnerships, identification and outreach related to market opportunities in other countries such as the United States and Australia and government affairs work at the federal, provincial and municipal levels. Ivan Ross has also written several articles regarding the cannabis industry and has been a guest speaker at conferences in Canada and the United States.
Dr. Larry Wolk
Executive Director and Chief Medical Officer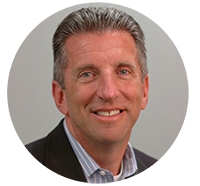 Colorado Department of Public Health and Environment
Since joining the Colorado Department of Public Health and Environment in September 2013, his mission has been to simplify the health system for the citizens of Colorado and to position the department as the leader in providing evidence-based health and environmental information. In his position, he works to address the myriad of issues surrounding medical and retail marijuana. Dr. Wolk has served as chief executive officer of Colorado's nonprofit health information exchange and was an executive with Correctional Healthcare Companies, Blue Cross/Blue Shield of Colorado, Prudential Healthcare of Colorado and CIGNA Healthcare. In 1996, he founded the Rocky Mountain Youth Clinics, one of Colorado's largest safety-net clinics and a national model for providing care to the uninsured, where he continues to practice medicine. Dr. Wolk has received many honors, including Colorado Pediatrician of the Year, Denver Business Journal Healthcare Executive of the Year and the 7News Denver Everyday Hero award.
Dr. George Zhanel
Professor, Department of Medical Microbiology and infectious Diseases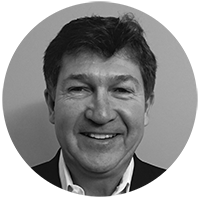 Rady Faculty of Health Sciences, University of Manitoba
Director, Canadian Antimicrobial Resistance Alliance 
Dr. Zhanel holds degrees as a Doctor of Pharmacology and a PhD in Medical Microbiology. He has 30 years teaching experience to specialists, general practitioners and students in medicine, nursing, pharmacy, biomedical sciences and lab technology. He has more than 50 teaching awards/nominations and is a member of the Who's Who in Medical Sciences Education, presented more than 1,000 lectures as an invited speaker at international, national, and local meetings on the topics of prevention and treatment of infectious diseases in Canada, the United States, Central America, Western and Eastern Europe including Russia, Australia, Southern and Northern Africa, the Middle East and Asia. He has more than 1,000 publications.