Annual Conference EVENT SPONSOR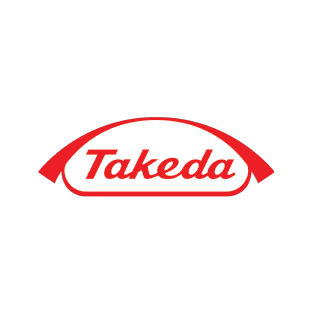 Takeda is a patient-focused, values-based, R&D-driven global biopharmaceutical company committed to bringing Better Health and a Brighter Future to people worldwide. Our passion and pursuit of potentially life-changing treatments for patients are deeply rooted in over 230 years of distinguished history in Japan.
Patients are our motivation. From our roots in Japan, we have grown globally over 235 years, continuously asking ourselves, "How can we do more for our patients?" We are unwaveringly committed to patients at every step – because we know the journey doesn't end when treatment begins. From efforts to ensure access to treatment to supporting physicians, we are dedicated to advancing healthcare in Canada.
Our way of thinking motivates us to invest in talent, technology and unique partnerships with research and development hubs to bring the most innovative treatments to market. These innovations, including Canadian-made treatments, improve – and save – lives, inspiring us to keep working harder. Takeda Canada's innovative medicines are approved to treat a variety of conditions including ADHD and BED, Crohn's Disease, Ulcerative Colitis, Lung Cancer, Multiple Myeloma and more. For more information on these conditions and links to additional resources about them, please visit us at https://www.takeda.com/en-ca/what-we-do/conditions-we-treat
Resources
Takeda has provided the following resource to conference attendees: