As the College of Pharmacists of B.C. removes restrictions on drug administration, community pharmacists need to be well-equipped with the skills and knowledge to administer long-acting antipsychotic injections (LA APIs). This webinar will cover the best practices for preparation and administration of LA APIs, intramuscular landmarking sites, injection administration techniques and considerations, pain management strategies, and a review of the Canadian landscape for second-generation LA APIs. The speaker, Amy Byrnes, a Clinical Nurse Educator, has provided LA API training and education to healthcare providers across Western Canada. Don't miss this opportunity to gain valuable insights into this new practice scope. Register now and join us for an interactive session.
Learning Objectives
After attending this session, pharmacists will be better able to:
Best practices for preparation and administration of long-acting antipsychotic injections (LA APIs) e.g., Paliperidone palmitate (PP1M and PP3M)
Review of intramuscular landmarking sites.
Injection administration techniques and considerations.
Pain management strategies when giving LA APIs.
Review of the Canadian landscape for second generation LA APIs including product characteristics and pharmacokinetics.
About the Speaker: Amy Byrne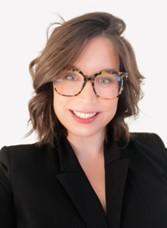 Amy Byrne is a Registered Nurse who specializes in mental health nursing in inpatient psychiatry. She has worked in a variety of areas within inpatient psychiatry across Canada since graduating from Memorial University in 2009 with a Bachelor of Nursing. Amy is passionate about supporting patients who live with schizophrenia and has spent a large part of her career working with this patient population. She has worked at the University of British Columbia in the BC Psychosis Program, a specialized inpatient treatment program which treats refractory or treatment-resistant psychosis where she held the position of Clinical Nurse Educator. She is currently a CNE supporting Janssen Neuroscience, in partnership with Syneos Health, covering Western Canada. Having completed a Master's in Nursing with a focus on clinical teaching and learning, Amy has a passion for ensuring best practice through increasing access to evidence-based approaches in pharmacology, biophysical and psychosocial psychosis treatment and care.
Learning Hours
This program is non-accredited. Total learning hours is estimated at 1.0 hours. Participants will receive a letter of participation after completion of the survey at the end of the webinar. This webinar will not be recorded.
This learning program is hosted in partnership with Syneos Health, a contractor with Janssen Neuroscience. Under the guidance of the Innovative Medicines Canada Code of Conduct, this event is for healthcare professionals only. This event will be moderated by Ann Johnston (MPharm, RPh), Associate Director, Pharmacy Practice Support at the BC Pharmacy Association
Registration Information
This event is complimentary to members.
Registration closes an hour prior to the start of the webinar, at 5:00 PM. On the day of the webinar, you will receive a link to the webinar by email. The email will come from noreply@zoom.us and could be in your junk folder.
Please Note: A BCPhA account is required to register for this event. If you do not have a login account or if you are unsure if you have a login, please fill out the Account Creation Form and a member of the BCPhA team will contact you. Accounts can be created free of charge with valid College registration.