Proper selection of needles and professional education can result in the improvement of insulin self-injection technique, higher patients' satisfaction, and better glycemic control. A study showed when patients with diabetes were given structured injection technique training, including switching to a shorter needle, A1C was reduced by 1.0% in 6 months.
As pharmacists, it is essential to understand the crucial role we play in supporting our patients with diabetes. With the increasing prevalence of diabetes and the growing need for effective insulin delivery, pharmacists must be equipped with the knowledge and skills to provide patients with the best possible care.
Join Pavithra Ravi on February 28, 2023 to learn or refresh yourself on how pharmacists can educate patients to safely self-inject insulin to maximize therapy and reduce adverse effects.
Learning Objectives
After attending this session, pharmacists will be better able to:
Discuss why it's important for the pharmacy team to support patients' Injection Technique (IT)
Gain insights on workflow and the patient journey in the pharmacy
Review best practices in supporting your patients with IT
Walk through a case study with supporting tools and resources
About the speaker: Pavithra Ravi, RPH, LSSBB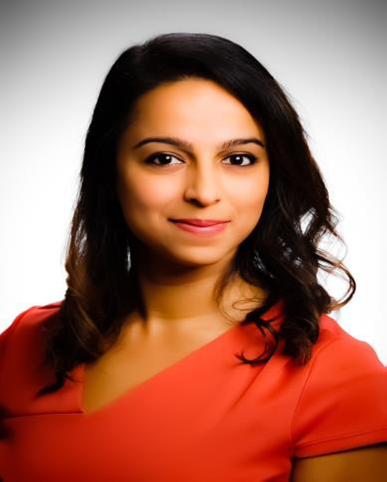 Pavithra has spent 15+ years in various areas of pharmacy and healthcare. As an experienced leader, subject matter expert, and innovator she understands the requirements of embracing innovation. She has worked in Retail Pharmacy, Long Term Care and Specialty Pharmacy, Health Benefits Management, Drug Plan Design, Operational Excellence/Workflow/ Process Centralization, and Technology Integration. Pavithra has a passion for patient care and the growth of the pharmacy profession. She is currently a practicing pharmacist in the region of Kitchener-Waterloo working in both traditional retail and compounding pharmacy. She works for Manulife in benefits strategy. She teaches business at the University of Waterloo School of Pharmacy, where she is part of the Women in Pharmacy Leadership Program as a Mentor. She is also part of the CPhA's Wellness Task Force.
Learning Hours
This program is non-accredited. Total learning hours is estimated at 1.0 hours.
Participants will receive a letter of participation after completion of the survey at the end of the webinar.
This learning program received a financial support from Embecta. Under the guidance of the Innovative Medicines Canada Code of Conduct, this event is for healthcare professionals only. This event will be moderated by Ann Johnston (MPharm, RPh), Senior Manager, Pharmacy Practice Support at the BC Pharmacy Association.
Registration Information
This event is complimentary to members.
Registration closes an hour prior to the start of the webinar, at 5:00 PM. On the day of the webinar, you will receive a link to the webinar by email. The email will come from noreply@zoom.us and could be in your junk folder.
Please Note: A BCPhA account is required to register for this event. If you do not have a login account or if you are unsure if you have a login, please fill out the Account Creation Form and a member of the BCPhA team will contact you. Accounts can be created free of charge with valid College registration.