Patients in BC are now being prescribed buprenorphine extended-release injection for the treatment of moderate-to-severe opioid use disorder (OUD). To learn more, the BC Pharmacy Association will be hosting a live webinar on May 19, 2020. Join our guest speaker, Dr. George Budd, as he reviews the latest clinical evidence, how it fits in the continuum of care and the risks and benefits associated with the treatment. Dr. Budd will discuss the role of community pharmacists including how to order and access the medication, storage requirements and counseling information.
Learning Objectives
At the end of the webinar, participants will be able to:
Discuss the current clinical evidence for the use of buprenorphine extended-release injection in the treatment of OUD.
Identify where buprenorphine extended-release injection currently fits in the continuum of opioid agonist treatments in B.C.
Compare the benefits and risks of buprenorphine extended-release injection.
Recognize how to administer buprenorphine extended-release injection.
Explain current PharmaCare coverage for buprenorphine extended-release injection in B.C.
Explain current regulatory requirements
About the Speaker: George Budd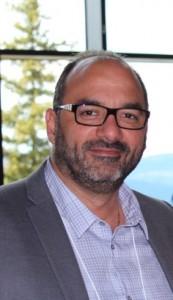 George P. Budd, a practicing pharmacist since 1992 from Cairo University, further obtained his Doctor of Pharmacy degree in 2011 from Idaho State University. He has experience in many different practice settings within the profession such as hospital pharmacy residency, community pharmacy and as a pharmacist-manager in community settings. Former Senior Investigator for the College of Pharmacists of BC (CPBC), and formally a Professional Conduct Review Consultant/Policy Liaison with the BC College of Nursing Professionals (BCCNP). Currently a Research Associate at Vancouver Coastal Health (VCH) and a member of the Complex Pain and Addiction Services Team at Vancouver General Hospital.
George is on the Board of Directors of the Canadian Society of Addiction Medicine (CSAM), a public member on the Professional Practice Standards at BCCNP, a Past-President of the Western Canada Addiction Society, and a former public representative to the Methadone Panel and the Prescription Review Program at the College of Physicians and Surgeons of BC.
Additionally, he has been a representative on National and Provincial advisory committees such as CCSA National Dialogue on Prescription Drug Misuse, Opioid Substitution Treatment Psychosocial Service Framework and many other.
George is the first pharmacist to complete a Pharmacy Addiction Fellowship at the BC Centre on Substance Us (BCCSU) and is dedicated to establishing best practices in the area of addiction medicine. He worked closely with addiction physicians and members of other disciplines that share a strong belief in collaboration as a key to achieving desired health outcomes.
CCCEP Accreditation
This program is CCCEP accredited for 1.0 CEU.
CCCEP Number: 1092-2020-2996-L-P
Date accredited: 2020-04-03
Author: George Budd
Registration Information
This event is complimentary to members. The fee for non-members is $50.
Registration closes an hour prior to the start of the webinar, at 5:00 PM. On the day of the webinar, you will receive a link to the webinar by email. The email will come from no-reply@anymeeting.com and could be in your junk folder.
Please Note: A BCPhA account is required to register for this event. If you do not have a login account or if you are unsure if you have a login, please fill out the Account Creation Form and a member of the BCPhA team will contact you. Accounts can be created free of charge with valid College registration.