Iron is a central building block of hemoglobin in blood, which carries oxygen for vital organ function. Unfortunately, iron deficiency anemia is common worldwide, even in high resource countries such as Canada. Canadian prevalence data is unclear, but data suggests IDA is as high as 1 in 20 women with low iron stores and as many as 1 in 6 women have iron deficiency. This can lead to unnecessary blood transfusions which confer risks to patients, including not only transfusion reactions, but also that randomized controlled trial data is conclusive in supporting restrictive transfusion strategies lead to similar or better outcomes for patients.

To limit transfusions, patient blood management programs have been developed worldwide, where one of the central pillars is to treat reversible causes of anemia. Thus, the prompt diagnosis and treatment of iron deficiency is important to improving outcomes. However, the siloed nature of the blood, hospital, and pharmaceutical systems in Canada often lead to unintentional barriers to the treatment of iron deficiency anemia.
Learning Objectives
After participating in this webinar, participants will be better able to:
To highlight how common iron deficiency anemia is and how tenuous iron stores are even in developed countries
To understand the benefit of patient blood management strategies to minimize transfusion and its adverse outcomes
To explore current strategies of treating iron deficiency anemia and systems limitations that prevent treatment in Canada
About the Speaker: Dr. Andrew Shih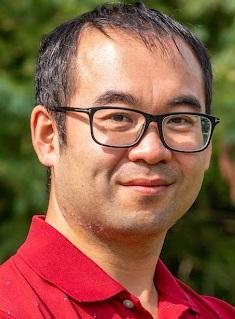 Medical Director, Lion's Gate Hospital, Transfusion Medicine
Medical Director (Vancouver Acute) and Regional Medical Leader
Transfusion Medicine, Vancouver Coastal Health Authority
Staff Hematopathologist, Vancouver Coastal Health Authority
Dr. Andrew Shih completed his Hematology residency, Transfusion Medicine fellowship, and and his thesis-based masters in the Health Research Methodology program at McMaster through the Ministry of Health Clinical Investigator Program. Currently, he works as the Transfusion Medicine Director at Vancouver Acute and as the Regional Medical Leader at Vancouver Coastal Health Authority.
Dr. Shih's research interests include promotion and education regarding the safety and appropriate utilization of blood products and cell therapeutics, including the management of acutely bleeding patients and use of technology to advance blood transfusion as a personalized medical therapeutic intervention.
Learning Hours
This program is non-accredited. Total learning hours is estimated at 1.0 hours.
Participants will receive a letter of participation after completion of the survey at the end of the webinar.
Registration Information
This event is complimentary to members. The fee for non-members is $50.
Registration closes an hour prior to the start of the webinar, at 5:00 PM. On the day of the webinar, you will receive a link to the webinar by email. The email will come from noreply@zoom.us and could be in your junk folder.
Please Note: A BCPhA account is required to register for this event. If you do not have a login account or if you are unsure if you have a login, please fill out the Account Creation Form and a member of the BCPhA team will contact you. Accounts can be created free of charge with valid College registration.