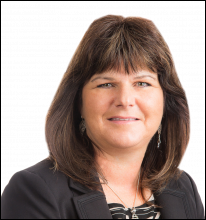 Mark your calendars and join the BC Pharmacy Association for its next member telephone town hall with special guest Suzanne Solven, Registrar of the College of Pharmacists of British Columbia.
Suzanne will providing a quick overview of her goals at the College for the coming year.
The event will be held from 6 to 7 p.m. Pacific Time, and you will receive a phone call to your preferred number listed with the Association.
In addition to the College update, the BCPhA will also provide an update on the COVID-19 booster program in pharmacies. Joining us for the update will be:
Jamie Wigston, President of the BC Pharmacy Association
Geraldine Vance, CEO of the BC Pharmacy Association
As always, we get lots of questions from members. If you have questions already in mind for Suzanne, please email them to Angie Gaddy. This will help us ensure we get to as many questions as possible during the Town Hall.
Like our past events, this town hall will be moderated by Bill Tieleman, the Association's external government relations consultant.
Later this week, you will receive a personalized email with the phone number we have listed for you along with the dial in number to the event.