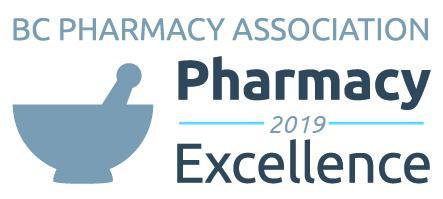 Congratulations to our 2019 Excellence in Pharmacy Award winners! These awards are given annually to celebrate the success of individuals who have contributed to the advancement of pharmacy in B.C.
Dr. Alan Low: Ben Gant Innovative Practice Award
Following a career that has seen pharmacist Dr. Alan Low wear many hats — hospital practitioner, researcher, advisor, instructor, author, speaker, corporate officer — in February 2017 the pharmacy practitioner applied his decades of practical experience and clinical knowledge when opening an innovative pharmacy, BioPro Biologics Pharmacy.
Mona Kwong: Pharmacy Leadership Award
With a Bachelor of Science in Pharmacy and Master of Science in Pharmaceutical Sciences from the University of British Columbia and a Doctor of Pharmacy from the University of Florida, Kwong has peppered her pharmacy career with educational interludes.
Andrea Silver: Excellence in Patient Care Award
Silver developed and manages the Heart@Home program, which employs the local caregiver service, Comfort Keepers, to oversee medication adherence for up to a dozen of her pharmacy's daily dispensing program patients at a time, promoting a higher standard of living for elderly residents living at home.
Zahir Jiwa: Murray Dykeman Mentorship Award
Whether it's his two sons — both Yale graduates with successful careers in high finance — his pharmacy colleagues at Shoppers Drug Mart or second-year pharmacy students, Jiwa encourages his mentees to find their own voice.
Felicia Yang: New Practitioner Award
One of her most impactful roles is when patients are released from prison. Formerly, patients were discharged with medications that may not be covered in the community, potentially interfering with their adherence and success at reintegration into society. Today, Yang oversees every patient's release.
Irvin Tang: Pfizer Consumer Healthcare Bowl of Hygeia Award
As associate-owner of the town's Shoppers Drug Mart since 2011, Tang extends that same spirit of generosity as a prominent and respected member of the city's health-care team and integral community leader.
Sukh Sidhu: Collaborative Care Award
A community pharmacist since 2004, Sidhu's career trajectory took a leap when he inquired about a job with Fort Langley Pharmasave's then-owner, Firoz Jiwani. Buying into the store in 2011, Sidhu inherited not only a roster of longtime, loyal customers but also an established relationship with local family clinic, Fort Family Practice. He quickly ingrained himself into the fabric of the community.
Dr. Andre van Wyk: Friend of Pharmacy Award
Passionate about patient empowerment, van Wyk sought a better way to provide patient care to not only allow for greater patient choice but also cut down on wasted health-care dollars spent on preventable medical services. Rather than the typical fee-for-service model, where physicians are paid per patient visit, his practice operates on an alternative payment plan, where the practice receives a fee, based on the average cost of caring for patients in B.C.
Riaaz Lalani: Apotex Inc. Future British Columbia Pharmacy Leader Award
As a current student at the University of British Columbia, he is putting that helpful nature to use with his fellow classmates. Actively involved in both the Pharmacy Undergraduate Society (PhUS) and the Canadian Association of Pharmacy Students and Interns (CAPSI) since his first year, Lalani has fulfilled essential clerical, event planning and financial roles.
Amy Kwan: Apotex Inc. Future British Columbia Pharmacy Leader Award
From early on, Kwan knew pharmacy was her goal and transferred in to the University of British Columbia's Entry-to-Practice PharmD program after completing the required prerequisites. The pharmacy school was a natural fit.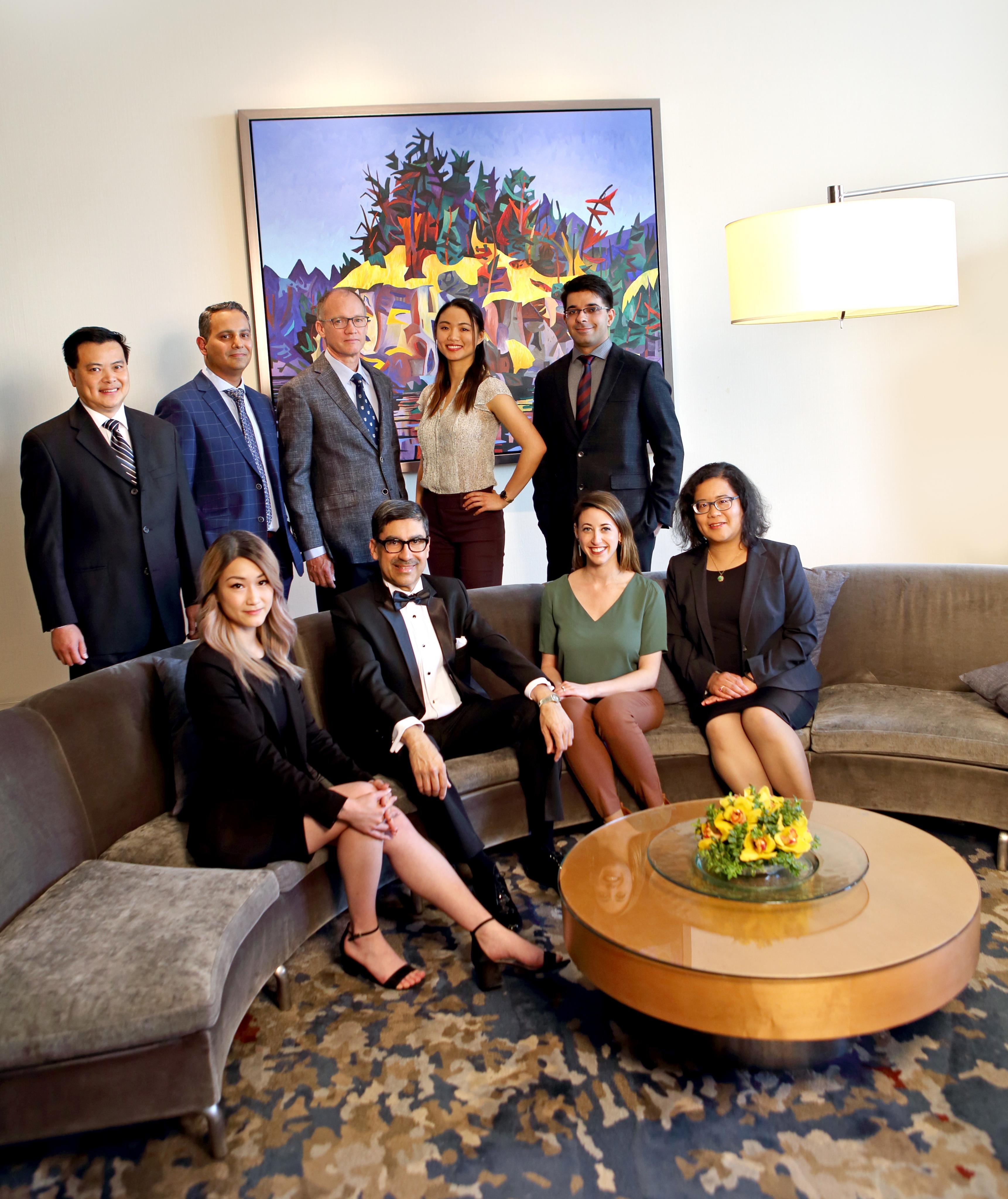 From left to right, top: Dr. Alan Low, Sukh Sidhu, Dr. Andre van Wyk, Felicia Yang and Riaaz Lalani.
From left to right, bottom: Amy Kwan, Zahir Jiwa, Andrea Silver and Mona Kwong.