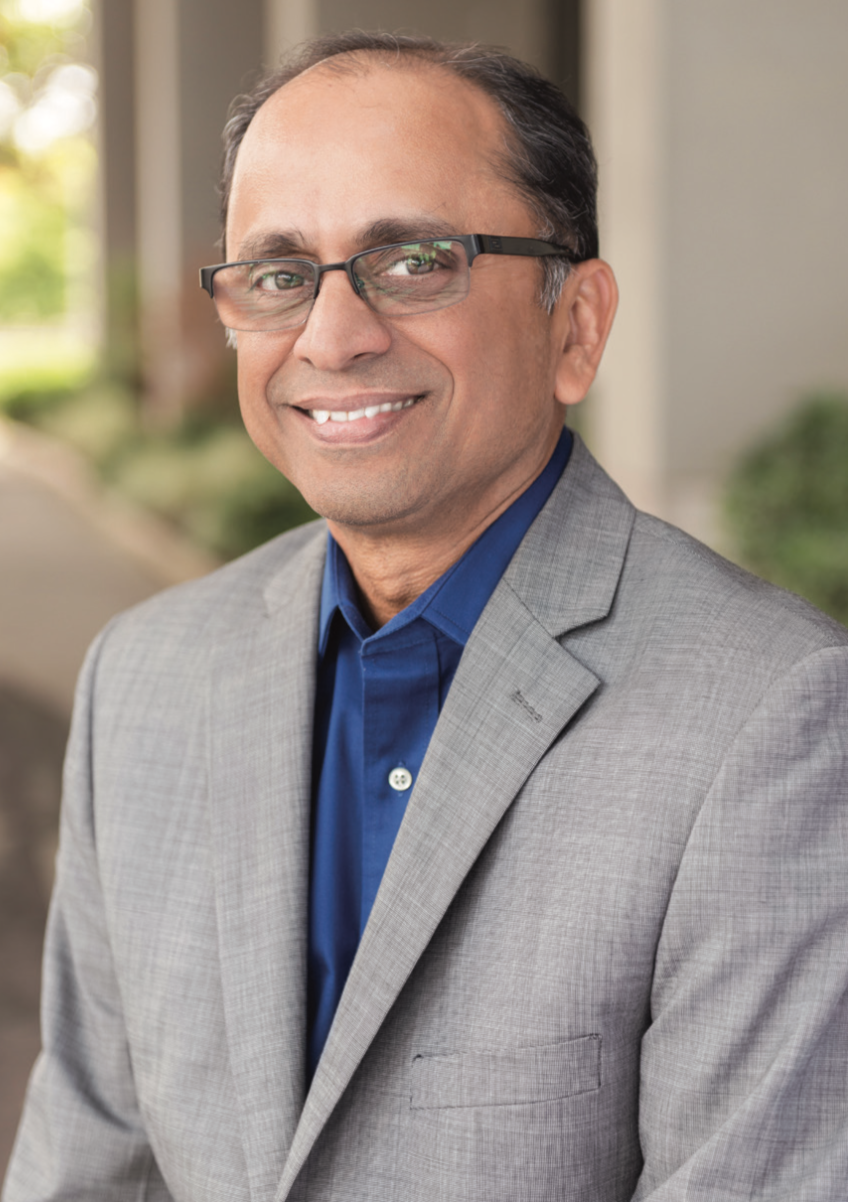 Title Retired (Formerly, Chief Operating Officer)
Workplace Formerly of BC Pharmacy Association
Location Vancouver
After a demanding career in the international oil and gas industry, which took Cyril Lopez and his family to a new, bustling city in Asia Pacific every few years, the executive craved a dramatic change in lifestyle.
As an international executive, working as a Chief Financial Officer based in Abu Dhabi, United Arab Emirates, Lopez's career was exciting but demanding with constant travel and bottom-line pressures. Lopez, his wife and younger daughter (his older daughter was already in England) made the big decision to opt for a better quality lifestyle and plant permanent roots, immigrating to Burnaby in 2001.
Applying his business acumen to support faculty researchers in mental health, Lopez first worked at the University of British Columbia and Simon Fraser University, while simultaneously completing his Chartered Professional Accountant designation. In 2007, he joined the BC Pharmacy Association team.
"I was looking for something more business-oriented," Lopez recalls of joining the BCPhA. "It was my first time doing a member services job, but I was able to draw a lot of the skills and experience from my previous life to offer a unique perspective on the role."
Here, Lopez utilized his strategic expertise and problem-solving techniques, addressing key industry challenges and reputational risks, improving and expanding membership benefits, and striking international partnerships with companies such as myDNA, among many other achievements.
"The highlight of my work was always about connecting with members," says Lopez. "Going out on site, listening to their needs, addressing issues such as regulatory compliance. Every day I would learn something new. Connecting and talking to members about the challenges they faced allowed us to bring forth solutions to them that were meaningful and could work."
As a collaborator and strategist, Lopez's respect for the highly dynamic and unique area of health-care continued to grow as he deepened his knowledge of the pharmacy sector: "Pharmacists are so under-appreciated."
Halfway through Lopez's tenure at BCPhA, he was bestowed the title of Chief Operating Officer, a position that was the first of its kind in Association history and one he kept until his retirement in mid-2017.
"In all of this, what I'd like to come across was that mine was a support position," says Lopez. "Everything that was done was done together as a team, supporting the vision of the Board and the CEO. To be a 'friend of pharmacy,' is more than one specific achievement."
While officially retired, Lopez has provided interim services for the BCPhA and plans to put his expertise to work as a business consultant, while also spending more quality time with his wife, children and grandchildren.