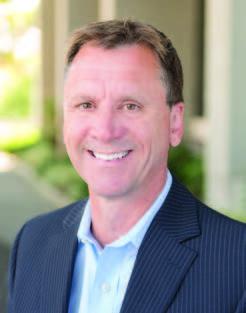 As I look back at my year as president, it dawns on me just how far we've come in moving the profile of pharmacy and pharmacists forward.
In the pharmacy world, expanding our scope of practice has been a key phrase for advocacy organizations like ours. Pharmacists look to provinces like Alberta as the model we should emulate. We must ask for more opportunity, more legislation, more permission so we can be the pharmacists that we were really meant to be.
But over this past year, the BC Pharmacy Association has shown that you don't have to wait for permission to do what is rightfully within your scope. Nowhere has this been more evident than in the pharmacogenomics work we've advanced this past year.
We continue to propel our pharmacogenomics project forward in an effort to provide more effective health-care services and treatment for patients. This is a truly meaningful advancement for pharmacists and patients alike. Offering patients access to pharmacogenomic testing is an area where pharmacists not only have the scope to practice but where they rightfully belong as the medication experts.
In June, the first B.C. pharmacies began offering patients a self-administered test that will allow the patients, their prescribers and pharmacists pharmacogenomic information that will help inform medication selection. The Association, consistent with our mission to advance the professional role and economic opportunities for pharmacy, connected myDNA with pharmacies, who decided to offer the service. On June 5, the first patient purchased a self-administered myDNA test at a Vancouver pharmacy.
Over this past year, we've continued to collaborate and negotiate with multiple levels of government as well as other health-care professionals on both developing new, vital opportunities to allow for pharmacists to practice to the full extent of their knowledge and abilities, as well as providing critical solutions for our province's uncertain and ever-changing health-care environment. The Association has worked diligently to be at the forefront of continued advocacy through submissions to the government on rural health care, advocating for telepharmacy and continued work on College bylaws. We have continued to make sure the pharmacy profession is at the table on discussions and plans for opioid substitution therapy, the next steps of medication management and medical marijuana.
Of course, our role is just as much about supporting the day-today needs of our membership as it is in pursuing our future goals.
In response to our membership's desire for continued growth and sharpened skills, we continue to advance our member training programs like travel medicine, diabetes and asthma coaching and regulatory compliance. And I've heard nothing but positive responses from members about the Association's work on training for adaptations and the Modernized Reference Drug Program.
All of these enhancements are truly a team effort, and it has been my privilege to partner with such a diligent, inspiring and purposeful group of professionals, including members from the Association, as well as staff and my fellow Board members. Together, our collaboration has been instrumental in enacting change, implementing key initiatives and envisioning future industry goals.
As I leave my role as president at the end of August, standing at the precipice of immense innovative change for pharmacists and our profession, I am proud of all the work we've accomplished over the past year and am excited about forging the path for great successes in the years ahead.