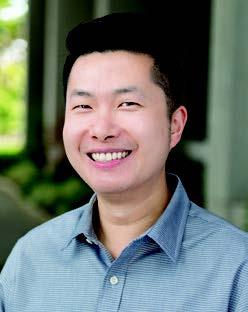 As a member association, it is important that we are reviewing and assessing our program offerings on an ongoing basis. It's vital that the time and resources we spend on developing or negotiating benefit programs are considered valuable and useful by our membership. Our internal program audit helps us determine which services should be expanded and enhanced and which may be discontinued, to better align with member needs and preferences.
Recently, we reviewed our eTraining offerings, Affinity Rx discount program and our website. Following are some of the results from our analysis.
Our eTraining programs first launched in October 2013, with one course on "Expanded Access to Public Funded Vaccines," to fill a member need. We now have more than 30 courses with a majority being complimentary for members. Some are simple recordings, while others are lengthy accredited programs with anywhere from 2.0 to 32.5 accredited CEUs. More than 1,300 members have taken at least one course, with a total of about 5,300 course completions. With such high usage and a growing list of programs, we decided to upgrade our learning management system to improve the online experience. We are also committed to delivering a minimum of 15 hours of professional development on a minimum of six Learning Records every year and a minimum of five hours of accredited learning to meet your required level of learning.
Our Affinity Rx program launched in April 2012. Since its inception, we have sold more than 10,000 tickets for movies, shows and sporting events; more than 500 subscriptions to resource materials; booked more than 3,000 hotel nights and car rental days; and have almost 3,000 Telus subscribers. But not all programs have worked out. Dell computers, Zipcar, YYoga, FedEx and ski tickets are all offers that didn't make the cut, so we have since removed those offers.
Our current website has served us well as it was last updated in 2010. A seven-year life span for a website is quite remarkable, but the site has seen better days. As we have vastly expanded our tools and resources, benefit programs, online learning, events and news, the site is bursting at the seams. Our web analytics shows a high level of traffic, but it's not mobile-friendly. Our job is to make the information from the Association easy for you to access. We interviewed a variety of members earlier this year for feedback and have begun the work in developing a new website that will launch before the end of this year. Our goal is a website that makes accessing our benefits, news and events, as well as resources and tools easy and user-friendly.
A few other benefit programs we will be launching over the next year or two include an online community for pharmacists, a registry for working groups and volunteer opportunities and a mentorship program. We will make every effort to plan out and promote these programs, with the goal of investing only in those programs deemed valuable and advantageous to the majority of our membership.