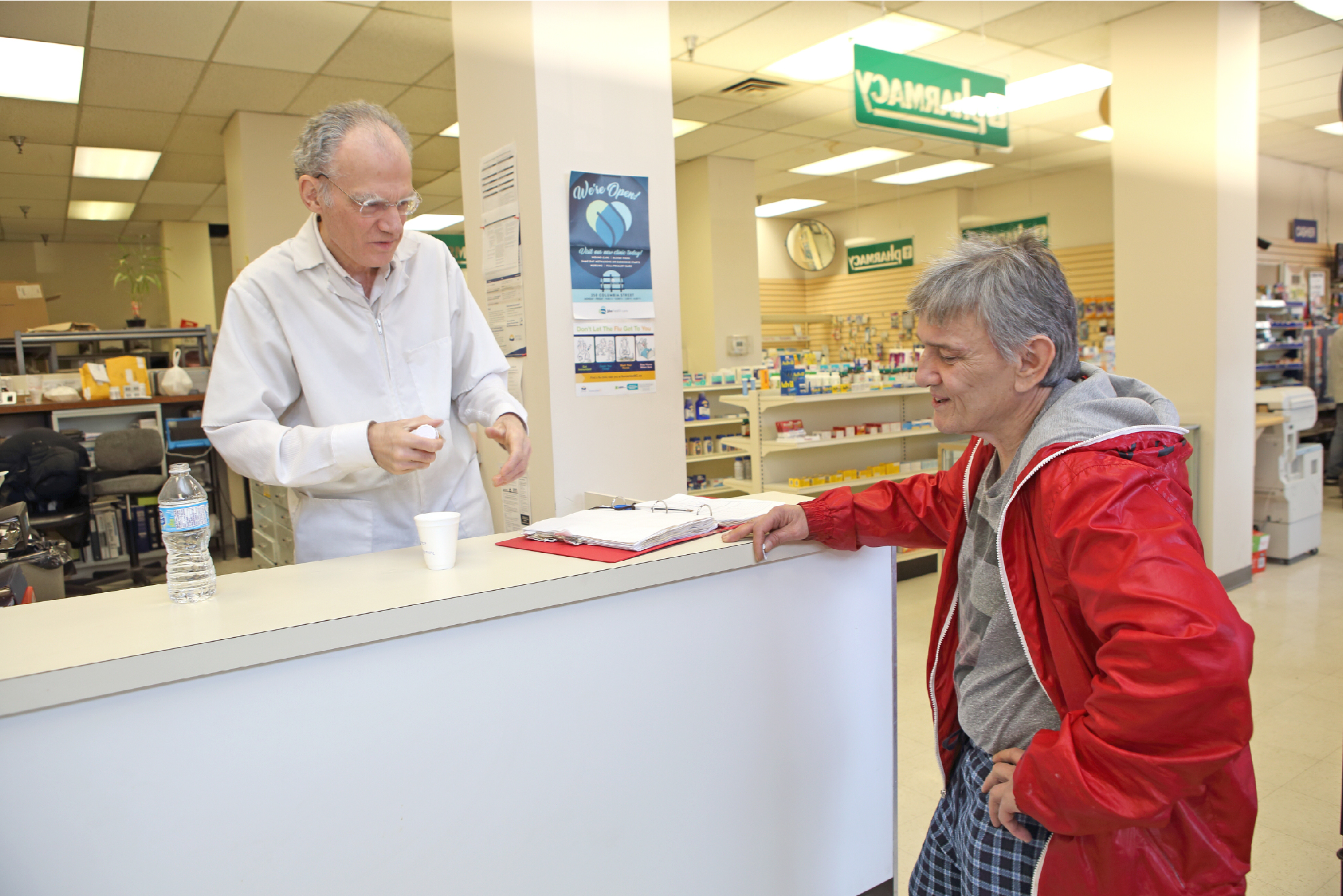 Vancouver pharmacist Garth Hammond has daily interactions with patients on opioid agonist treatment.
Only training of its kind for pharmacists in Canada
The BC Pharmacy Association (BCPhA) is proud to announce the launch of a new training program on Opioid Agonist Treatment (OAT) for community pharmacists.
Community pharmacists in B.C. have been dispensing OAT since the 1990s – starting with methadone. Today they work with patients who are taking buprenorphine/naloxone, slow-release oral morphine and other therapies. Treatment options continue to improve, and the role of pharmacists in helping their patients with opioid use disorder grows steadily.
With financial support from the Ministry of Health, the Ministry of Mental Health and Addictions, and Health Canada's Substance Use and Addictions Program, and working closely with the First Nations Health Authority, the BCPhA has developed a robust OAT training program consistent with the BC Centre for Substance Use (BCCSU) guidelines, the updated professional practice policies of the College, and the requirements of the Ministry of Health. It includes an online self-study component and in-person workshop.
The online component will be available on the BCPhA's eTraining site starting December 3, 2018, with the in-person workshops anticipated to begin shortly after that. The intent is to train one pharmacist from each pharmacy by the Summer of 2019 and train all community pharmacists dispensing OAT by March 31, 2021.
"This is the only training of its kind for pharmacists in Canada," says Geraldine Vance, CEO of the BC Pharmacy Association. "Taking this training will allow pharmacists to feel more confident in engaging with patients and prescribers as we all work to address the overdose crisis in B.C."
This program was developed to ensure patients get the best care during their often-daily interactions with pharmacists by supporting pharmacists on how to handle the complexity of care for this fragile patient population. It is based on the latest evidence and research.
OAT is a key intervention as part of B.C.'s response to the overdose crisis because it saves lives.
Read the Government of B.C.'s announcement to learn more.