More safety measures, pre-screening and appointment booking planned for protection against COVID-19
VANCOUVER (Sept. 16, 2020) — British Columbians planning to get their flu shot from pharmacies this fall should expect a different experience, as pharmacists are adding additional precautions to protect against COVID-19.
Some of these changes will include the requirement at many pharmacies that you book an appointment for a flu shot well in advance, rather than walk-in.
"With COVID-19, there's an expectation that B.C. pharmacists will deliver more shots because of the increase in demand," said Geraldine Vance, CEO of the BC Pharmacy Association. "Pharmacists will be putting in more time and resources to keep patients and themselves safe during COVID-19."
In the past, many pharmacies have offered walk-ins or even host flu shot clinic hours, where patients have come in at a designated time, knowing a pharmacist is available for those hours to administer the shot.
This year, patients should expect to book an appointment or call their pharmacist first before coming in. Patients will be screened for symptoms of COVID-19 and should expect to answer questions so a pharmacist can determine whether they are eligible for the publicly funded flu shot.
Many British Columbians may be anxious to get their flu shots as soon as possible, but pharmacists are asking for patience as they prepare their pharmacies to keep people safe. The exact timelines for distribution are determined by the provincial government.
"We expect to schedule most of our patients through appointments," says pharmacist Lisa Le, pharmacy manager at YYoung Pharmacy in Vancouver. "We are also planning on approaching nearby businesses to see if they would like us to offer flu clinics at their locations, where there may be more space for social distancing."
With heightened awareness of respiratory illnesses because of COVID-19 and 2 million doses of publicly funded flu vaccines available in B.C. this year, pharmacists expect there to be a higher demand for flu shots this fall.
"COVID-19 has us all doing a lot of things differently – that may include thinking about getting your first flu shot," says Le. "If you've never had a flu shot before, now is the time to get immunized. Not only will you protect yourself, you will also protect the loved ones around you."
Pharmacists were on the frontline in the spring with the first COVID-19 outbreak with many patients visiting their local pharmacy rather than doctors' offices or walk-in clinics. In order to keep everyone safe during an expected second wave this fall, pharmacists are asking British Columbians not to visit the pharmacy if they have symptoms of COVID-19 like fever or cough.
For interview requests or for more information, please contact Michael Mui at (604) 782-3531.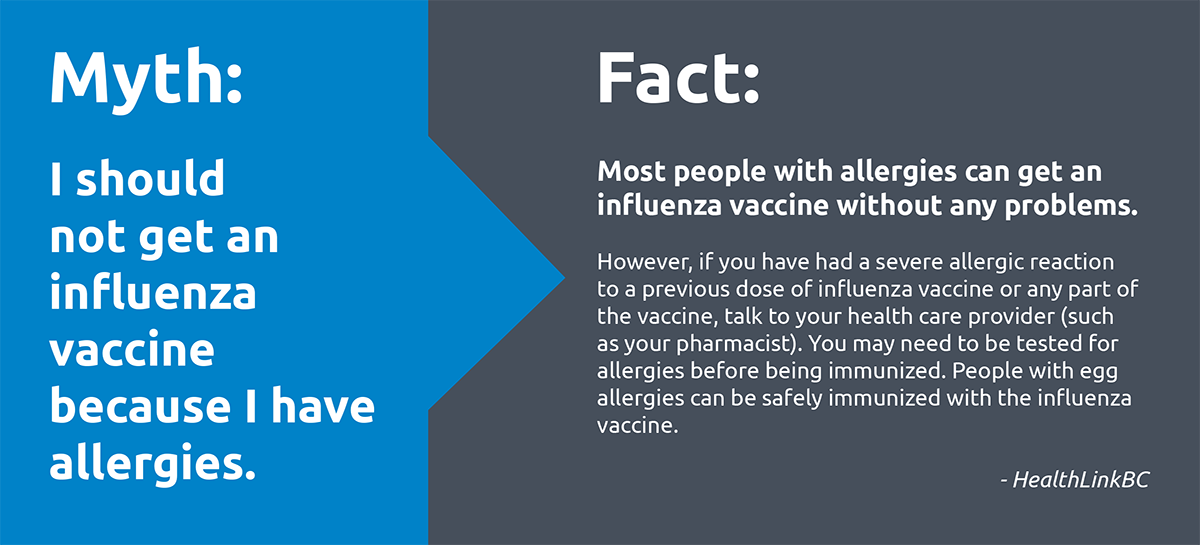 Background:
B.C.'s pharmacists have been authorized to provide injections since 2009, in part due to the H1N1 pandemic of the time.
In the 2019/20 flu season, B.C. pharmacists administered more than 790,000 flu shots. The number continues to consistently grow each year.
Among all of B.C.'s health professionals, it is pharmacists who administer more than half of all publicly funded flu vaccines, with other health professions such as nurses and doctors delivering the remainder.
You can find a pharmacy offering flu shots through immunizebc.ca/clinics/flu
Publicly funded vaccines are distributed by the provincial government - pharmacy supplies are limited based on individual allotments.
It's best to get the flu shot early - it can take up to two weeks for the vaccine to take effect.