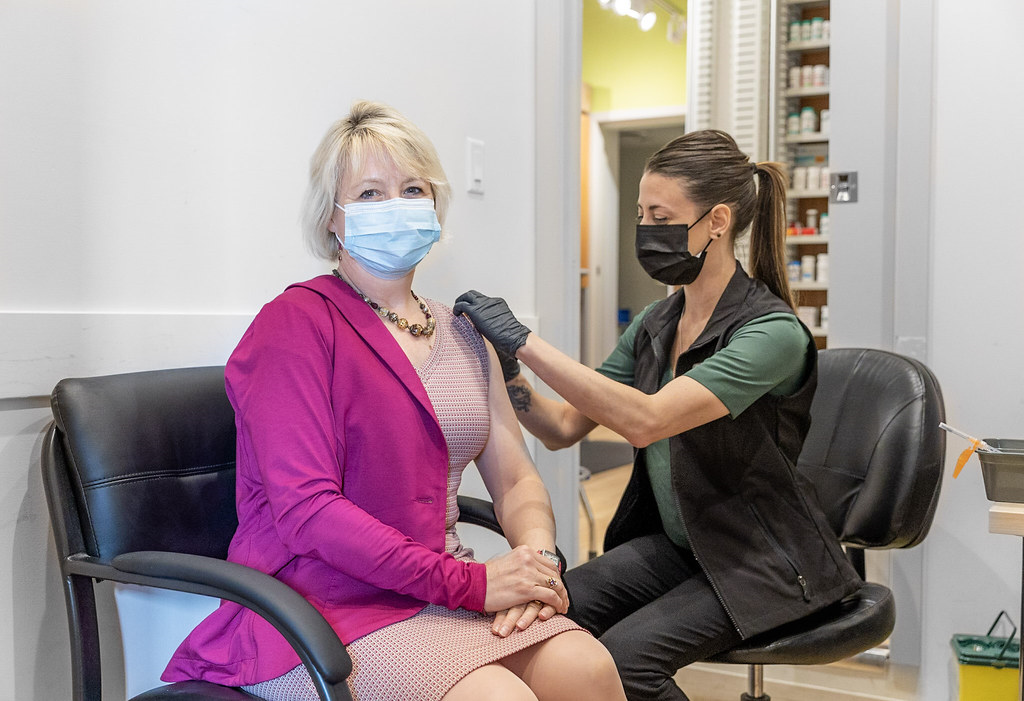 Vancouver (Oct. 11, 2022) – Community pharmacists across the province are ready to help immunize British Columbians looking for protection against influenza as we head into the fall and winter season.
Almost 1,300 community pharmacies are offering flu shots to individuals ages five and older. With B.C.'s universal influenza vaccine program, all British Columbians wanting a publicly funded influenza vaccine can get one for free.
"B.C.'s pharmacists are here to keep patients safe from influenza," said pharmacist Jamie Wigston, President of the BC Pharmacy Association. "Pharmacies are located in nearly every community across the province, and we're a convenient location for British Columbians wanting to be protected against the flu this season."
For the past two years, B.C.'s pharmacists have delivered more than 1 million influenza vaccines each year.
Public health officials are expecting a possible increase in influenza cases this season. Since the pandemic, there has been less travel and socializing due to public health restrictions. As more people gather indoors and travel, health officials predict that flu and COVID-19 cases may increase.
The fall COVID-19 booster program has begun, and pharmacies have seen uptake from those eligible for their booster shot. Eligible individuals will also be able to book an appointment at select pharmacies to receive both the COVID-19 and influenza vaccines during the same visit. British Columbians registered with the province's Get Vaccinated booking system will automatically be sent an invitation to book their influenza immunization online.
People can also phone the provincial call centre to book their influenza vaccine at 1 (833) 838-2323.
"We expect this season to be busy for pharmacists, but we're proud of the work we do and how we support our patients," Wigston said.
Select pharmacies will be offering intranasal vaccines to children ages 2 and older. You can locate a pharmacy offering this vaccine through the Get Vaccinated booking system online or by calling 1 (833) 838-2323.
For more information, please contact:
Angie Gaddy
Communications Director
BC Pharmacy Association
(604) 542-3251
angie.gaddy@bcpharmacy.ca