Pharmacy manager Erica Tsai and her team at Burnaby's Rexall Station Square are ready to provide a smooth and seamless process for your COVID-19 vaccine appointment. Getting a COVID-19 vaccine is one of the best ways to increase community immunity and to fight back against this global pandemic.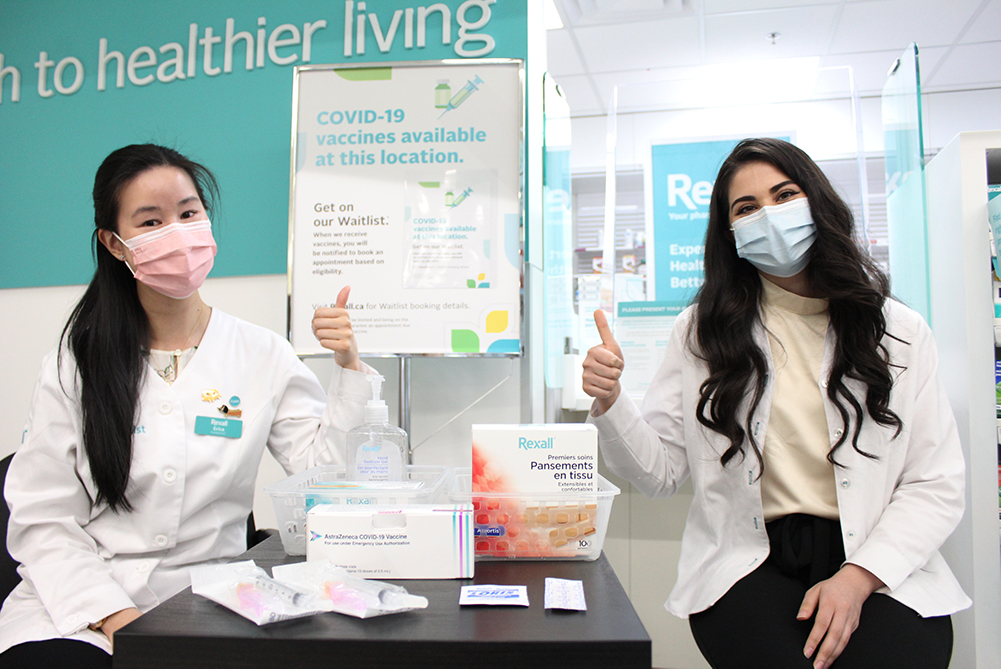 Meet the Burnaby Station Square Rexall team: pharmacy manager Erica Tsai and pharmacy assistant Humira Hussaini.
1. How are pharmacies managing both the enormous amount of phone calls and inquiries from the public from the vaccine roll-out, while managing pharmacy workload?
We understand that the public has been anxiously waiting for the arrival of a COVID-19 vaccine. Our pharmacy teams have been working tirelessly.
We encourage everyone to log onto our website at www.Rexall.ca to join the waitlist, rather than call our pharmacies directly. All of our pharmacy teams are ready and excited to do their part to protect Canadians and help end this pandemic!
2. How does the process for administering COVID-19 vaccines differ from how your pharmacy team operated during the recent flu season?
The pharmacists in our team have undergone extensive training to learn how to handle and properly administer the COVID-19 vaccines. Currently, four vaccines have been approved in Canada and our pharmacists are knowledgeable about each of them.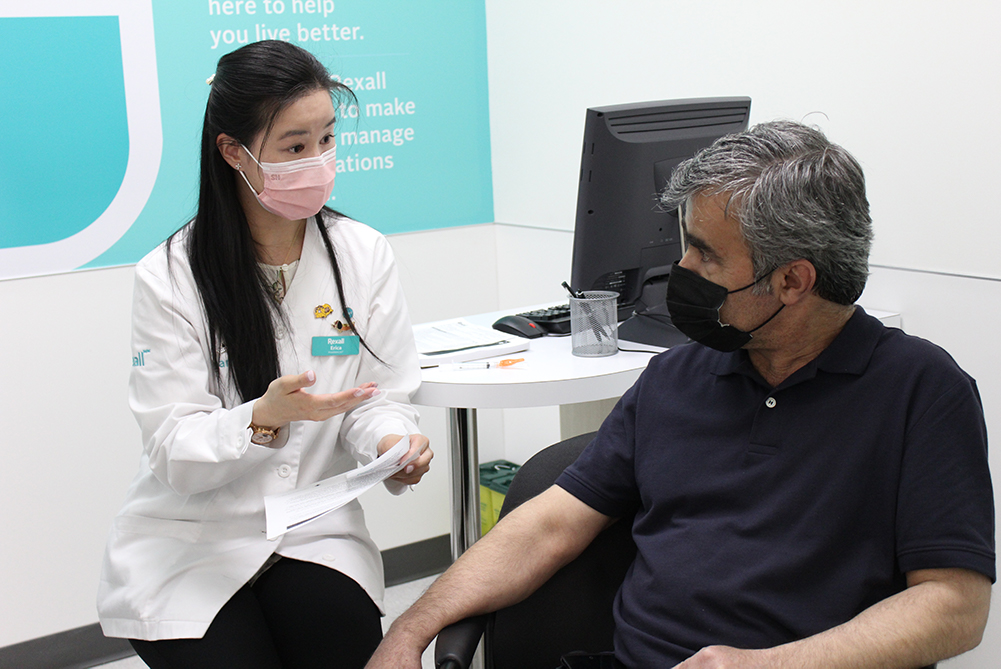 Rexall pharmacist Erica Tsai answers patient Alireza Honarpisheh's questions about the AstraZeneca vaccine before providing the shot.
3. Does Rexall have a booking system? How does it work?
Rexall has enlisted a digital booking platform, powered by MedMe, for our COVID-19 vaccine appointments. Individuals are encouraged to visit Rexall.ca to sign up to our waitlist. Patients select from a list of Rexall locations and complete all the necessary administration information required prior to their arrival at our pharmacy. Once they complete this information, they are added to the waitlist.
When a patient meets eligibility requirements and we have vaccine available on site, they will be contacted via email to book their appointment. They will be required to complete a pre-screening questionnaire on the day of their appointment. This is to ensure a safe and efficient visit on the day they receive the vaccine.
4. What was it like immunizing the first group of patients? Were people excited or anxious?
We are all very excited to play a pivotal, historical role in keeping our communities and patients safe. Our patients were also very excited to get their vaccine! We came across a few patients who were very relieved and who felt extremely emotional about being able to finally get vaccinated. Some patients shared stories with me about how much COVID-19 has affected their lives: perhaps due to a COVID-19 related death in their personal group, or because they couldn't spend time with their family due to COVID-19 restrictions.
We have received praise from patients across the country about how smooth and easy the process has been to receive their COVID-19 vaccination at Rexall. One of my patients said she had signed up at our pharmacy because her sister in Toronto had gotten hers last week at a local Rexall and told her how seamless our process was! As essential health-care professionals, we have been here for our patients and the community from the beginning of this pandemic, and we will continue to be here for our patients as we take steps which allow us to get closer to the way we lived before the pandemic.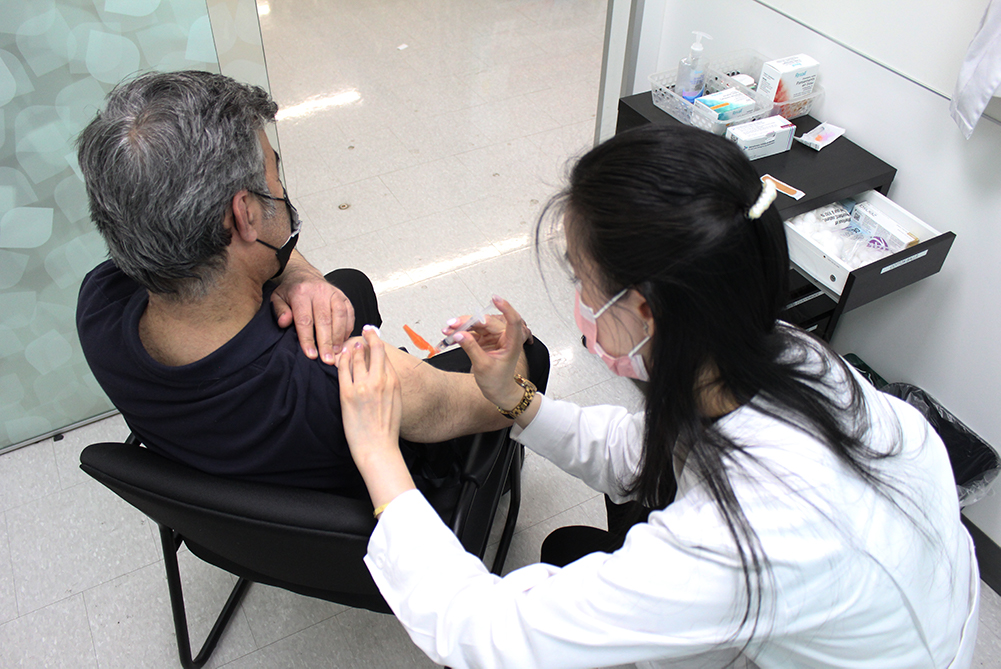 Patient Alireza Honarpisheh receives Dose 1 of the AstraZeneca vaccine from Rexall pharmacist Erica Tsai.
5. Did you encounter any vaccine hesitancy? How did you address this with the patient?
We encourage all individuals who can receive the COVID-19 vaccine to do so once it becomes available to them. It is one of the best ways to protect yourself. Rexall pharmacists are here to answer our patients' questions and concerns.
6. What is your message to the public, to any patients who may still be waiting to get their vaccine?
As vaccine supply increases, our pharmacists will continue to do our part to help end this pandemic. However, until extensive immunization is achieved, everyone must ensure that they continue following the necessary public health measures to reduce the spread of COVID-19. This includes limiting social contacts, maintaining physical distancing, wearing a mask in public settings or when social distancing is difficult, and continuing good hand and surface hygiene.