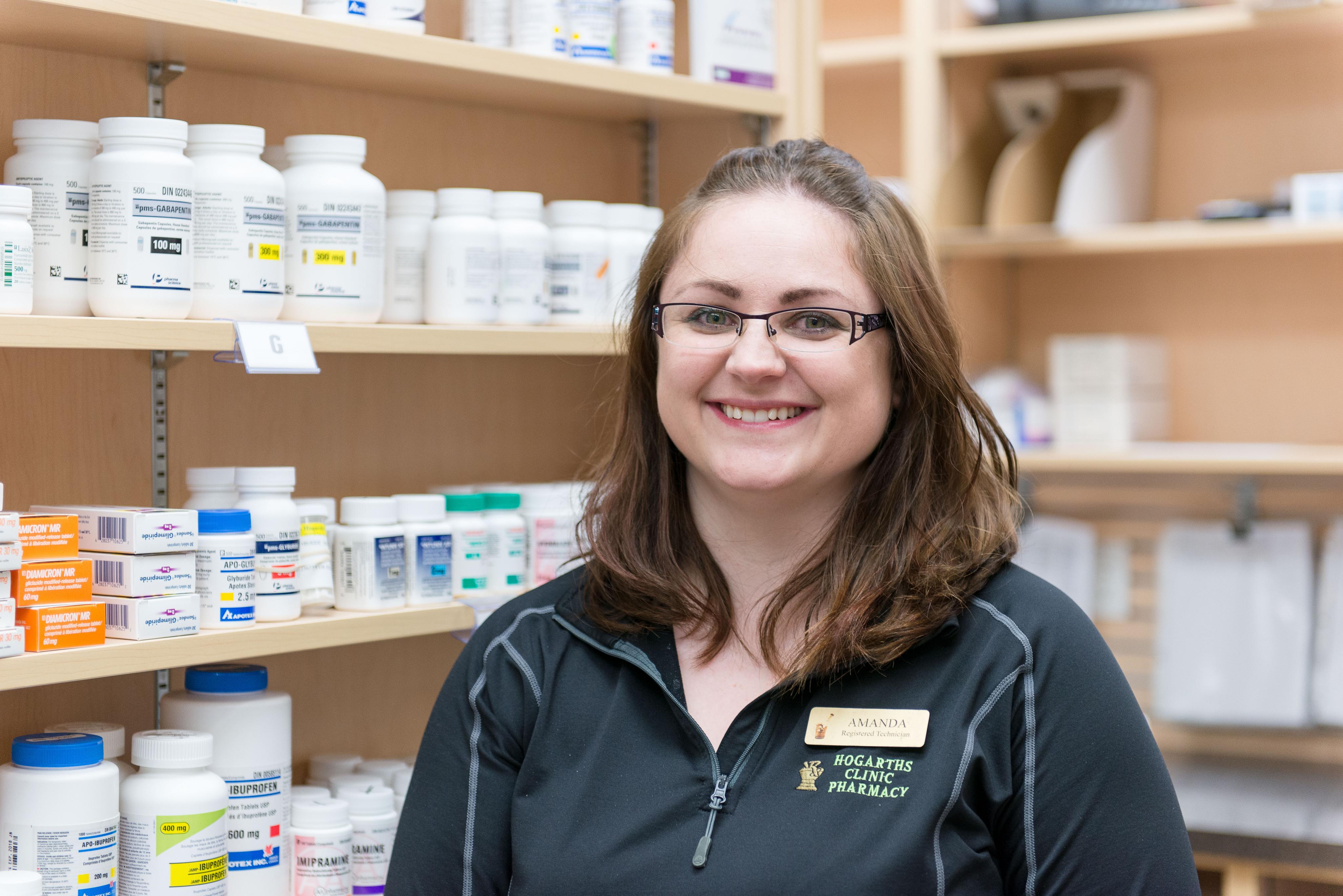 Today is National Pharmacy Technician Day. Amanda Essery, Pharmacy Technician at Hogarth's Clinic Pharmacy plays an important role as part of the overall pharmacy team including being trained as the pharmacy's compliance officer.
October 16 is National Pharmacy Technician Day. In community pharmacies, regulated pharmacy technicians play an important role in the overall pharmacy team, providing clerical and technical support to pharmacists, as well as assisting patients through navigating the complexities of insurance payers.
Working as a team to improve patient care and safety
As part of the overall pharmacy team, pharmacy technicians are usually the patient's first point of contact at the pharmacy and play an important part in maintaining the efficiency of the overall workflow of the dispensary. In greeting and communicating with patients, transcribing prescriptions, and processing claims through a patient's drug insurance plans, pharmacy technicians possess a diverse range of skills and the ability to multitask in their everyday work.
Pharmacy technicians play an invaluable role. Whether through using aseptic technique in sterile compounding, keeping updated computerized records of patient prescriptions and allergy information, or providing the final product check of a prepared prescription, attention to detail is a must in ensuring that medications are processed, filled and distributed as safely as possible. These are all important duties that a pharmacy technician provides and more.
So the next time you walk into a community pharmacy near you, stop and thank them for their contribution.
There are around 1,500 pharmacy technicians registered with the College of Pharmacists of British Columbia.