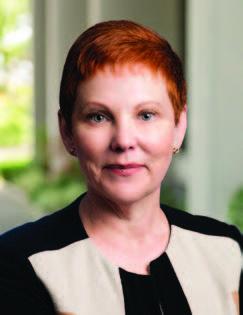 This issue of The Tablet profiles the most deserving award winners who were feted at the awards dinner at our most recent BC Pharmacy Association Annual Conference in Whistler. Since joining the Association I have always said that celebrating the award winners is the best thing I do as CEO each year. And each year it seems the bar is set higher. The stories of commitment we hear about the award winners continue to surprise and humble us all.
What's clear is that all the award winners exemplify the very best of their profession: they are smart, they are innovative and they have a profound commitment to their patients. That is the very essence of who community pharmacists are. They form partnerships with their patients, their physician colleagues and with one another.
At the Association our aim is to reflect the values of the membership and to operate as the best of them do each day. We too aim to be innovative, to be committed to meeting the needs of each member and finding new ways to deal with ongoing issues. I like to think the partnerships we form with members one-on-one allow us to bring new thinking and new solutions to issues that face the profession and business – regulatory boot camp, compliance training, adaptation training and pharmacogenomics are all expressions of our efforts to stay relevant to our members.
For almost a decade there has been one member of the BCPhA team that has made this quest for doing better his daily mission. Many members have had the opportunity to work with Cyril Lopez. He is often the first point of contact for a member who has a problem. He was key in the development of the regulatory boot
camp and had provided a great deal of sage advice along the way to many members.
Cyril is leaving the Association in mid-July to pursue an active and happy retirement. It is only fitting in the context of acknowledging the excellence we celebrated at the awards dinner this year to extend that acknowledgement to Cyril. He has been a fine colleague to me and all of the team at the Association and he has helped drive a standard of member engagement that ensures the Association stays responsive and relevant.