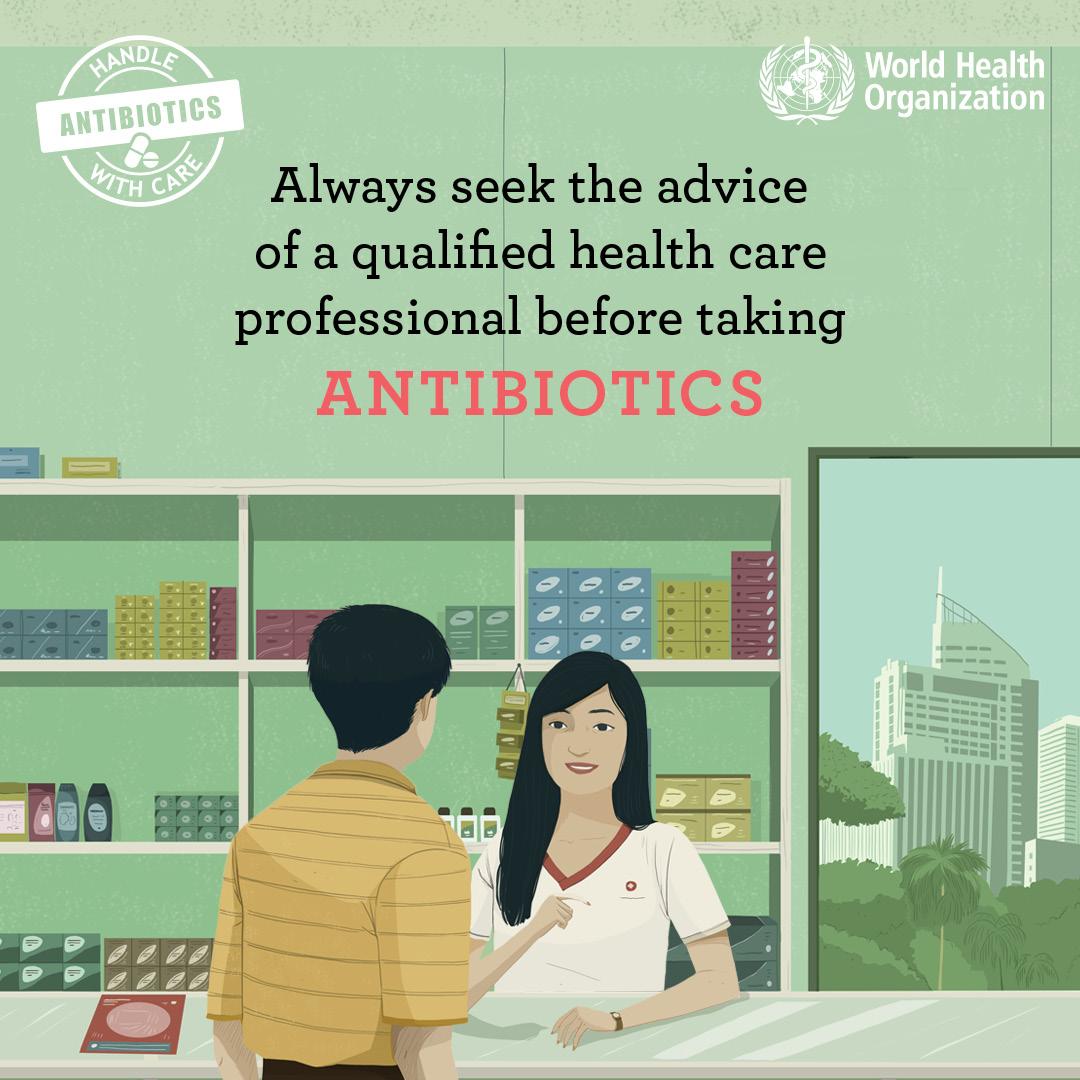 World Antibiotic Awareness Week 2018 takes place between November 12 to 18, 2018. During World Antibiotic Awareness Week, the United Nations World Health Organization and other health advocacy organizations will run public awareness campaigns educating the public of antibiotic resistance (AMR) and to encourage best practices among the general public, health workers and policy makers to avoid the further emergence and spread of antibiotic resistance.
According to the World Health Organization, antibiotics have served as the cornerstone of modern medicine since their discovery. The persistent overuse and misuse of antibiotics in human and animal health have encouraged the emergence and spread of AMR, which occurs when microbes, such as bacteria, become resistant to the drugs used to treat them.
Think twice, seek advice: Antibiotics aren't always the answer. Always seek the advice of a pharmacist before taking antibiotics.
Resources for Pharmacists and the public