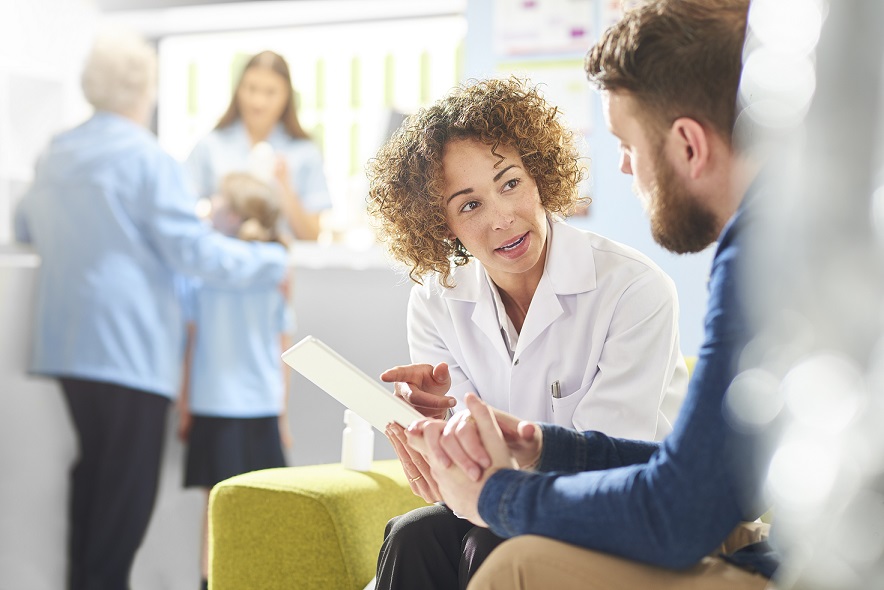 Technology, like tablets, can help pharmacists improve patient care, gain workflow efficiencies, higher margins and even new streams of revenue.
By Derek Desrosiers, BSc(Pharm), RPh
Pharmacists have always been relatively early adopters of technology, especially within the health-care ecosystem. Pharmacy became "computerized" back in the early 1980's when the profession moved from keeping patient profiles on 8.5 x 11 cards (handwritten, no less) and typing prescription labels on carbon copy label/receipt stock on rolls, with a typewriter (electric hopefully). I know there are some young pharmacists who may find all this hard to believe, but it is true, and I can vouch for it personally. As a 1982 BSc(Pharm) graduate, I did that for a couple of years before coming into the age of computers and other technology.
Since those early days, pharmacists have looked to take advantage of all manner of available technology in an effort to improve patient care, gain workflow and other efficiencies in the pharmacy, generate higher margins, and create new streams of revenue. Some of the technology adoption has been voluntarily implemented by the profession and some of it has been implemented out of necessity to keep pace with requirements of care facilities and the needs of patients.
However, here is the rub. Technology will only do good things for patients and the business if its implementation and ongoing use are well planned and constantly monitored. Many a pharmacist has tried to implement technological advances to gain efficiencies only to have the "experiment" fail due to lack of planning and poor execution. This inevitably results in overall additional costs to the business—the exact opposite of what the pharmacists were hoping to achieve.
The advent of robotic dispensing technology is probably one of the most notable technologies implemented in pharmacy, but it is more specific to those pharmacies servicing care facilities and those with high volume dispensing. It is expensive and the costs are not justifiable for all pharmacies. High prescription volumes are required to make this type of technology cost effective.
You may not think of some of the other technological advances in pharmacy but there are many. For example, the use of a wide variety of point of care (POC) testing products represents technological advancement being used by pharmacists. These include blood glucose meters, HbA1c testing devices, blood pressure monitors, 24-hour ambulatory blood pressure monitoring, anticoagulation therapy management software and hardware, pharmacogenomic and nutrigenomic testing and even various weight management tools. This is not an exhaustive list but it does give you a sense of the wide scope of technology in this area. There are many other POC technologies that are available and being used by pharmacists in selective locations.
From a business perspective, pharmacies have taken full advantage of advances in computing technology to develop a strong online and social media presence for their businesses. Additionally, many pharmacies have used the Internet advantageously to gain efficiencies for themselves and their patients with services like online prescription refill requests and the like. Online patient counselling using various video conferencing technologies is also catching on and being used by many pharmacists to service patients who have difficulty attending the pharmacy in person.
As noted earlier, technology can vastly improve efficiencies in the pharmacy and improve patient care. These concepts are not mutually exclusive. However, this can only be achieved through proper planning, execution and monitoring for quality assurance. If you are unsure whether you want or need to implement technology for a specific function, service or efficiency; get some expert help. This includes writing this into your business plan if you have one. Any costs associated with the expertise of a third-party professional will be well worth it and will likely save you money in the long run, while also achieving optimal results for you and your patients.
Derek Desrosiers, BSc(Pharm), RPEBC, RPh is President and Principal Consultant at Desson Consulting Ltd. and a Succession & Acquisitions Consultant at RxOwnership.ca.