This year's elections for the BC Pharmacy Association Board of Directors will take place Nov. 1, 2019 and will allow general BCPhA members the option to vote electronically or by traditional paper ballot.
There are seven candidates vying for two three-year positions on the Board of Directors, which will begin on Jan. 1, 2020.
The Tablet asked each candidate to outline their experience, intentions and goals. Read their responses below, published according to their order on the official ballot.
- interviews compiled by Angela Poon
Derek Desrosiers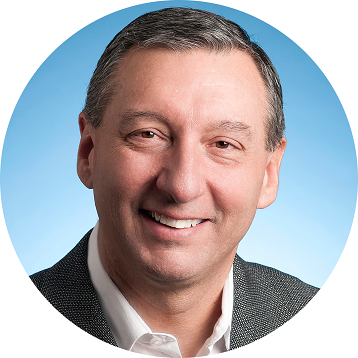 Principal, Desson Consulting Ltd. Succession and Acquisitions Consultant, Rxownership.ca (Vancouver)
Derek is a licensed pharmacist with 37 years of industry experience. During his career, he has served as a front-line pharmacist, Director of Pharmacy Practice Support for the BC Pharmacy Association and CEO of a regional pharmaceutical wholesale company. He has served six terms as President of the BCPhA.
Why do you want to be a Board member?
I see that a voice of experience is needed to keep the Board grounded and focused on the right questions and strategies for the benefit of all BCPhA members. I sense that there is a lot of doom and gloom in the profession with difficult working conditions for staff pharmacists, difficult economic conditions for owners/managers and more pressure from all private and public payers. However, I see opportunities in it all because I have the experience of the past 37 years to draw upon. I can help guide other Board members with my unique perspectives from my varied career.
What unique skills or experience do you offer?
I believe that my past experience as a Board member with the BCPhA (including six terms as President), CPhA, CAPDM and CFP, along with my nine years of experience as a BCPhA staff member, when combined with work experience as a front-line pharmacist, pharmacy manager/owner and CEO of a pharmaceutical wholesale company; collectively gives me multiple perspectives to understand the journey of how the profession arrived at where it is at today. Furthermore, this experience will help me provide a unique perspective to assist the BCPhA and other Board members to move the profession forward positively in the future with opportunities such as scope of practice expansion.
What are your top three goals for this role?
Keep the rest of the Board grounded and focused on working for the benefit of all members.
Work towards finding new opportunities, such as expanded scope of practice, for pharmacists to assert their unique skill set for the benefit of patients while at the same time achieving personal and professional satisfaction.
Creating new revenue opportunities for pharmacies and pharmacists alike to ensure the long-term viability of the profession while giving pharmacists the financial compensation and freedom they deserve for their contribution to the positive health outcomes of all their patients.
Kory Hu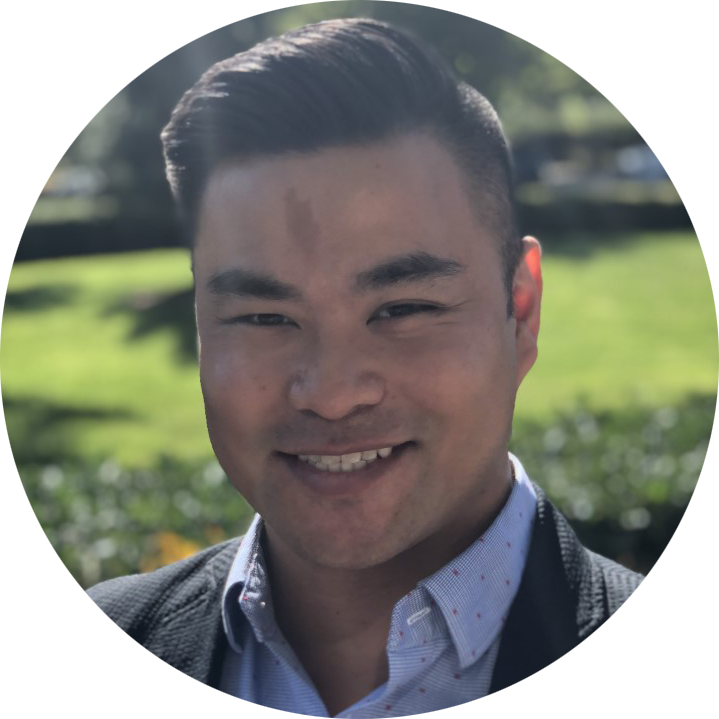 Associate-Owner, Shoppers Drug Mart #227 (Richmond)
Kory has been associate-owner of two Shoppers Drug Mart locations, in West Kelowna and Richmond. He provides educational opportunities for patients, physicians and pharmacists as a Certified Diabetes Educator and preceptor with the Practice Education program at UBC. He has a Bachelor of Science in Pharmacy degree from UBC and a Doctor of Pharmacy from the University of Florida.
Why do you want to be a Board member?
As a practicing pharmacist, I see the exciting changes that are occurring in our profession. Since beginning my career, the scope of a pharmacist has expanded from giving vaccinations, to completing medication reviews and providing prescription renewals and adaptations. As part of the Board, I would like to continue to create a path for more responsibility, such as minor ailment prescribing and expanded vaccination services. In addition, I want to help develop strategies to combat challenges we face in pharmacy and when challenges do arise, come up with solutions to mitigate and manage the impact to our profession.

What unique skills or experience do you offer?
Ten years of pharmacy experience, I have worked as a pharmacist for nine years and a pharmacy owner for six years in many areas around B.C. I have also been a pharmacy assistant in both the community and hospital settings. These experiences have given me perspective on the challenges we face as a profession throughout our province. In addition to this, my focus during my PharmD was on pharmacist-led care in the outpatient setting for chronic disease management. As such, I have seen firsthand the benefits of expanding the role of the pharmacist to improve patient outcomes.
What are your top three goals for this role?
Continue to expand the role of the pharmacist through government and third-party reimbursement opportunities.
Continue the development of educational programs the BCPhA offers to help support the profession.
Advocate on behalf of our profession when we face challenges that affect our ability to provide the best possible care to patients.
Pindy Janda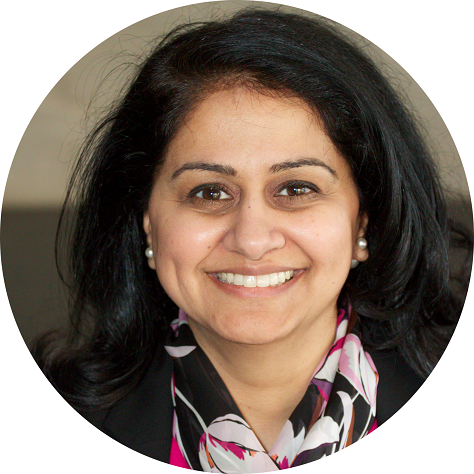 Retail Business Development, Imperial Distributors Canada Inc. (Vancouver)
Principal Consultant, CenseoPharm Consulting Inc.
Pindy is an accomplished community pharmacist with over 20 years of front-line experience. She has served as a Certified Diabetes Educator, media spokesperson for a major Western Canadian pharmacy chain, and pharmacist consultant with BCPhA—authoring a CCCEP-accredited program and facilitating OAT CAMPP workshops. She also serves as principal consultant with CenseoPharm Consulting Inc.
Why do you want to be a Board member?
My aspiration stems from the fundamental principle of supporting my fellow community pharmacists in their practice and business. Although community pharmacists work in various settings, we are all united in our mission to provide optimal pharmaceutical care. However, the fundamental challenge we face is that we also must consider financial viability. We have been subjected to several industry changes over the past few years, from Pan-Canadian pricing to PharmaCare reimbursement changes. I hope to significantly contribute to the Association and, in turn, community pharmacists in B.C.
What unique skills or experience do you offer?
My career path offers a unique perspective to the role of BCPhA Board member. As a front-line corporate pharmacist with over 20 years of experience, including diabetes education, managed care program execution and management, I am well versed with the demands of retail practice. As a former generic pharmaceutical marketing manager and now retail business development for a wholesaler, I appreciate the balance between providing pharmaceutical care to patients and pharmacy business challenges of pharmacy owner/operators.
What are your top three goals for this role?
Work as a liaison for front-line pharmacists, new graduates and pharmacy students and the Association.
Contribute to the efforts of the BCPhA team in expanding pharmacists' scope of practice, in particular, prescribing rights for community pharmacists and PharmaCare reimbursement for OAT management activities.
Collaborate with the Association in education- and business-building opportunities for community pharmacists.
Mario Linaksita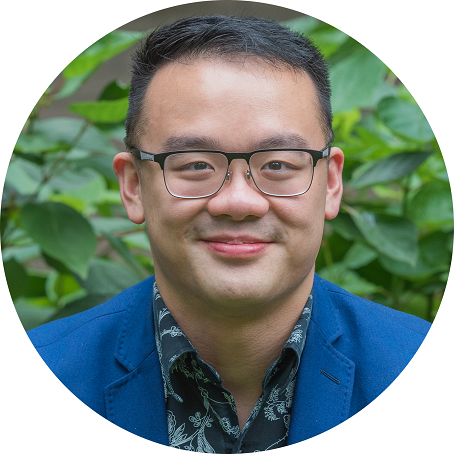 Pharmacy Manager/Owner, University Pharmacy (Vancouver)
Mario is the 2018 recipient of the BCPhA Excellence Award for New Practitioner and is an active member in Pharmacy Leaders of Tomorrow and the BCPhA MLA Outreach program. He regularly collaborates with UBC Varsity Athletics and UBC Hospital on pharmaceutical care.
Why do you want to be a Board member?
Modern pharmacy is a world which has evolved faster than anyone has been able to predict. With telepharmacy, registered technicians and rapid changes to avenues of revenue, just keeping up with additional mandatory paperwork and increasingly heavy patient loads is daunting to today's B.C. pharmacist. My previous experiences with the BCPhA have been positive glimpses at the possibilities of pharmacy beyond these daily matters. Taking this active role in shaping the future where pharmacy becomes even more involved with directly affecting patient health outcomes with their advanced medication knowledge is a passion that has never wavered since entering the profession.
What unique skills or experience do you offer?
As a pharmacist with a family background in the profession, growing up in a crib in the backroom, I often listened to the laughs as well as the tribulations of the wide variety of clientele that would visit a retail community pharmacy. My father often emphasized the importance of adding value to the patient experience. Following graduation from UBC, I worked in a diversity of pharmacy environments, leading to expertise in: sterile/ veterinary compounding, hospital discharge (cardiac, renal, IDC,post-hip/knee surgery), nursing home management, home health care, compression therapy, cold chain, methadone management, sport pharmacy, travel consultation and vaccination.
What are your top three goals for this role?
Advocate for expanded scope of practice, particularly for minor ailments prescribing authority. This would be a pivotal moment for pharmacy in B.C., where capacity to affect real change in the patient experience with public health care's accessibility is drastically increased.
Advocate for expanded injection/immunization services like: childhood vaccinations, iron, vitamin B, or hormonal injections.
Explore the possibilities of telepharmacy and scrutinize the regulation of online mail order pharmacy's resurgence through Amazon. The internet has brought the pharmacy experience to the rural edges of the province where it has been lacking but also accelerates demand for a value-based pharmacy experience.
Matthew Kootnikoff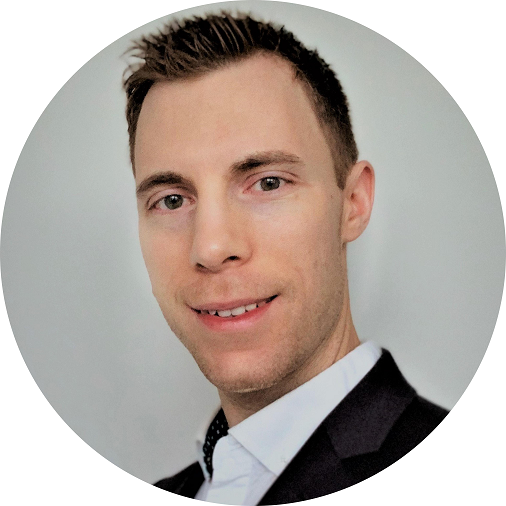 Director Pharmacy Operations, BC Loblaw Companies Limited (Kelowna)
Matthew has supported hundreds of pharmacists across B.C. over the past 10 years as director of pharmacy operations with Loblaw Companies Limited, and has collaborated nationally to optimize the delivery of patient-centred care. He is currently pursuing an MBA from Thompson Rivers University.
Why do you want to be a Board member?
To ensure that critical decisions being made today, such as continued downward pressure on pharmacy reimbursement and the discussions on major policy initiatives, like a national pharmacare program have been strategically evaluated with future sustainability and optimization in mind.

What unique skills or experience do you offer?
Ten years of pharmacy experience, including as a pharmacy manager in B.C.; exposure to pharmacy on a national level as well as regional; business schooling (completed Graduate Diploma of Business Administration, currently completing MBA).
What are your top three goals for this role?
Increased professional development of pharmacist scope of practice to improve patient outcomes with appropriate reimbursement.
Short and long-term sustainability of pharmacy practice.
Strengthen the voice of pharmacists in B.C.
Mark Kunzli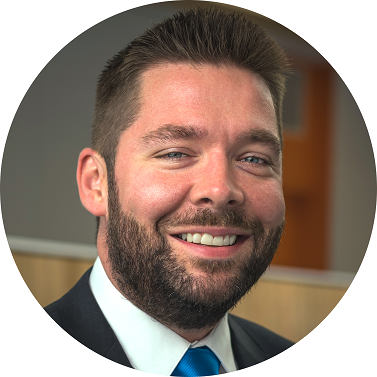 Pharmacy Manager, Chetwynd Drug Mart (PharmaChoice) (Vancouver)
Mark began his career as a locum throughout B.C. while pursuing an Executive MBA at UBC. His MBA project formed the basis for the BCPhA's pilot study of pharmacogenomics in community pharmacy, where he guided the project through Phase 1. Before his current role, he served as Executive Vice President of Avricore Health Inc.
Why do you want to be a Board member?
I want to represent community pharmacists and focus on the everyday issues that impact their ability to provide care for their patients. I enjoy the challenge of making things work better, and want to address many of the current requirements and regulations that don't take into account the reality of pharmacy practice. As a member of the Board, I want to increase engagement by ensuring that the BCPhA's priorities are aligned with, and responsive to, the needs of the silent majority of pharmacists who have become disengaged and discouraged by the current health-care system.
What unique skills or experience do you offer?
I bring a common-sense approach, diverse experience, and a track record of challenging the status quo and getting things done. I have worked in academia and industry but remained rooted in community pharmacy. My experience is not limited to one chain, banner or city; I can represent pharmacists from Vancouver to Vanderhoof because I've worked alongside them. I have led on issues both transformative and administrative. I was an early promoter of pharmacogenomics in community pharmacy and worked closely with the UBC faculty, the College and the BCPhA on its initiatives. I was the initial voice for online voting, petitioning the board and ultimately serving on the BCPhA working group that helped make it a reality. Ultimately, I believe in fairness and integrity, and will use these values to guide my decisions as a member of the BCPhA Board.
What are your top three goals for this role?
Reduce claim recovery risk: Work with payers to provide clear and consistent policies, increase negotiation with payers to ensure policies and practices are fair to pharmacies and patients, and position the BCPhA as a resource for best billing practices.
Expand pharmacist-initiated Special Authority: Expanded list of medications pharmacists can apply for, increased Special Authority approval periods, reduced processing times, and faster coverage of non-LCAs during shortages.
Modernize OAT compensation: Witness fees for non-methadone treatment, billing policy that takes into account extra work involved in split dose or longer carries, and compensation for additional administrative requirements involved in providing Opioid Agonist Treatment.
Logan McNeil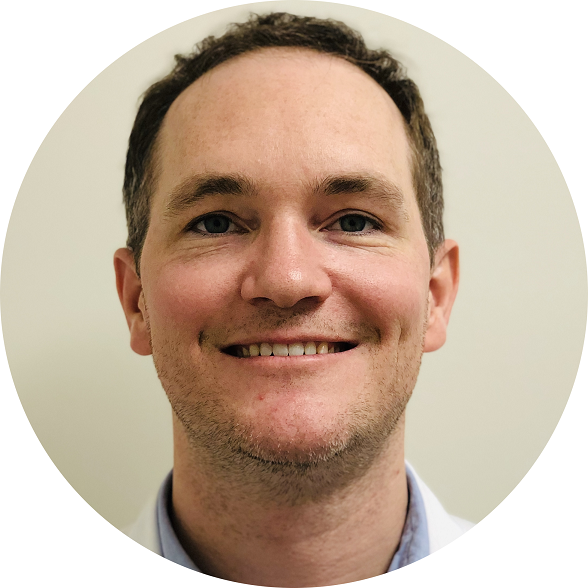 Associate-Owner, Shoppers Drug Mart (Lake Country)
Since graduating from UBC in 2008 with his Bachelor of Science in Pharmacy degree, Logan has worked in both rural and urban communities, in different chains and pharmacy formats. He has been associate-owner of two Shoppers Drug Mart locations, including his current location in Lake Country, B.C.
Why do you want to be a Board member?
As a Board member, I will act as a strong advocate for moving our profession forward. As pharmacists we are uniquely positioned to provide accessible and cost effective care to manage minor ailments and chronic diseases in our communities. However, expansions to our scope of practice have lagged significantly behind that of other provinces. As automation continues to disrupt our roles in filling prescriptions, and B.C.'s population ages, it is paramount that our profession continues to expand in a way that allows us to best use our skills in a shifting landscape. I'm committed to using my voice to promote our value as an integral part of B.C.'s health system.
What unique skills or experience do you offer?
I have had opportunities to work in several areas of the province, in different chains and pharmacy formats. I have had the privilege of operating two different Shoppers Drug Mart franchises, including where I practice today in Lake Country, B.C. I've worked in high, as well as lower volume stores. I have seen and lived the many challenges we face day-to-day and have also experienced the joy of using my skills to help patients with their pharmacy-related needs. I want to see those opportunities expanded for pharmacists, while working to eliminate unnecessary technical barriers to providing the best service possible.
What are your top three goals for this role?
To champion expanded scope of practice for pharmacists, including prescribing privileges within community pharmacy settings.
To advocate for access to lab values in community pharmacy settings to ensure safe and effective adaptations and renewals.
To promote streamlined pharmacy processes by working with the College, PharmaCare and private insurers to address unnecessary complications to our day-to-day practice (e.g. transferring adapted prescriptions, applying directly for additional Special Authorities with PharmaCare and/or private insurers, extending prescription expiries to 18 months, and allowing backdating of prescriptions once Special Authorities are approved to the date they were applied on).

Jamie Wigston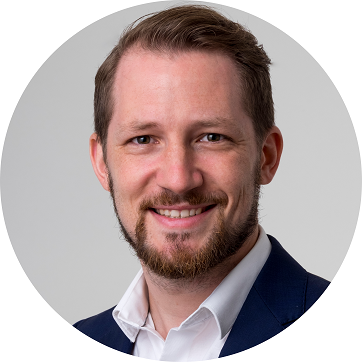 Pharmacist, West End Medicine Centre (New Westminster)
Jamie has worked as a pharmacist in the Okanagan and Metro Vancouver for the past six years. He has been a member of the BCPhA Board of Directors since September 2016. He has completed two degrees: Bachelor of Science in Biology and Bachelor of Science in Pharmacy
Why do you want to be a Board member?
I would like to continue to serve on the BCPhA Board to further move the Association in the direction I believe will be in the best interest of all pharmacists and pharmacies in B.C. I would like to maintain our vision of advocating for the profession of pharmacy in order to allow pharmacists to practice to their full scope, as well as being paid to practice at that full scope, allowing our profession to continue its growth and sustainability.
What unique skills or experience do you offer?
I believe that I bring a unique perspective as one of the few front-line pharmacists on the Board that is not also a pharmacy owner. My point of view is extremely important because otherwise it would be completely lacking on the current Board. In addition to this, my experience over the previous three years on the Board of Directors is invaluable when considering who to elect for one of the next three-year terms.
What are your top three goals for this role?
Continue to advocate for pharmacists to practice and be paid for their full scope of practice.
Push for the expansion of our scope of practice to better line up with the rest of the country.
For the provincial government to better recognize community pharmacy as an integral part of the health-care landscape in B.C.