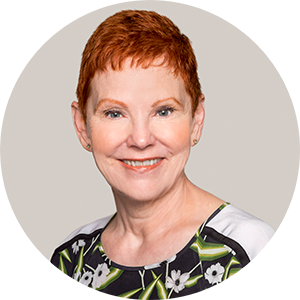 By Geraldine Vance
CEO, BC Pharmacy Association
As we settle into what Dr. Bonnie Henry calls "our pandemic," a new state of being has set in: pandemic fatigue. Six months of low-grade fear, continued uncertainty about the path ahead and worries about what will happen as the short days turn into darkness and cold has people worried.

And for pharmacists, this sense of worry is compounded by the annual uncertainty associated with the fall/winter flu season. Much has been said about the possible double hit of flu and COVID and how this could impact the health-care system and those we know and care for.

But I also think there is a shared commitment and pride that is taking hold amongst community pharmacists. All eyes are on pharmacists to ensure upwards of 20% more people get their flu shot in 2020/21 compared to last year. It is understood that public health is rightly focused on COVID contact tracing and monitoring and that most public flu clinics won't be available. We also know physicians are operating at reduced capacity with fewer patients actually coming into offices. That means that public health and physicians will be doing fewer flu shots. Pharmacists will need to pick up that slack and the increase in overall flu immunization.

In 2009, when B.C. pharmacists rose to the occasion to help stop H1N1, patients, public health and elected officials saw pharmacists in a new light. They took on a role in direct, hands-on, patient care. No one doubts the great job pharmacists have done in administering flu and other vaccines. Over 790,000 people got their flu shot from their pharmacist last year. And this year, that number will swell.

Being able to pull through in a time of crisis is the hallmark of leadership and professionalism. And pharmacists have been there to answer the call: H1N1, measles outbreaks, the B.C. wildfires and COVID-19. Do I wish these efforts were better acknowledged? I certainly do. All too often, pharmacists are the unsung heroes who, it is assumed, will always be there in a crunch. And truth is, every pharmacist I know is.

I want every member to know that behind the scenes we have been working with public health and the Ministry to ensure they understand the unique challenges this flu season brings in a time of social distancing and increased public anxiety. We are advocating for what is being asked of you and I hope by the time you read this the pieces will be in place.

We are assembling the most current information on how to make this a safe flu season for you and your patients and how best to manage the extra requirements this year. Know we understand the challenge you face.

I have often said I am proud to lead the BCPhA and to have gotten to see up close the commitment and courage displayed by so many of you in ways that are often not seen.

Be safe and thank you for all that you do each day.