"We're waiting a long time for someone to allow us [as pharmacists] to do stuff, but really there's nothing quite like just going and doing it."—Cameron Bonell
A naturally inquisitive person, Cameron Bonell has spent his career seeking out ways to expand the scope of his pharmacy practice.

"I kind of am very curious," Bonell says. "So I am not really satisfied with the status quo. I'm looking for opportunities to expand on the way of doing things that allows patients to get the best health care they can."

Bonell's first pharmacy role within a hospital setting was pivotal to his future career. While completing a hospital residency at Royal Columbian Hospital, he was mentored by innovative pharmacists on how to interact with practitioners, how to be a drug expert, and how to educate patients and prescribers on the appropriate use of drugs.

The pharmacist put that knowledge to good use when he moved to Kelowna as a community pharmacist in the late 1990s. In addition to serving patients at Lakeside Medicine Centre Pharmacy, Bonell was a founding member of the Board of directors for the Central Okanagan Association for Cardiac Health (COACH), a non-profit society that provides education, support, and guidance on the prevention and management of heart disease. For more than 20 years, Bonell has served as a patient educator, both in a classroom setting as well as one-on-one patient interactions. In recent years, the successful program has expanded to surrounding rural areas via videoconference.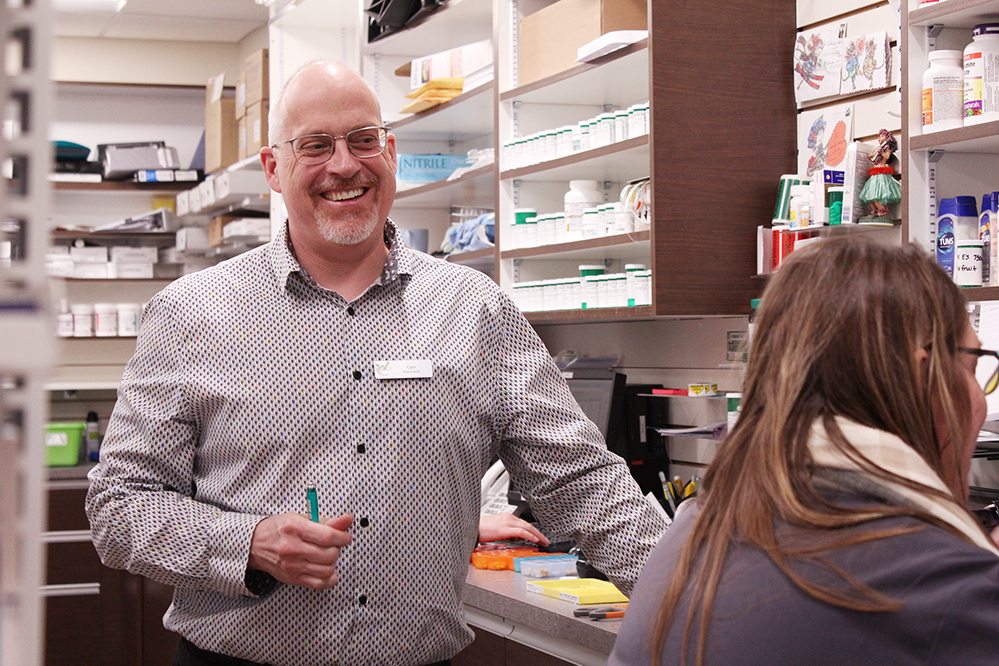 "We're seeing more and more patients coming from those rural areas and they don't have a lot of the support within their communities, so it's important to have that outreach," says Bonell.

Bonell is a vital component of the success of the COACH clinic, says program coordinator Jacqueline Gabelhouse.

"He's trusted with our patients right away," she says. "He provides information about medication compliance in a way people adhere to, and they feel like they made the decision to do that."

Bonell also serves vulnerable patients within a hospital setting through his work as the team member of Lakeside Medicine Centre Pharmacy overseeing the pharmacy's contract with the Kelowna Transplant Clinic. For nearly 20 years, Bonell has visited the outpatient clinic on a weekly basis to assess renal transplant patients, as part of an interdisciplinary team of nurses, dieticians and physicians.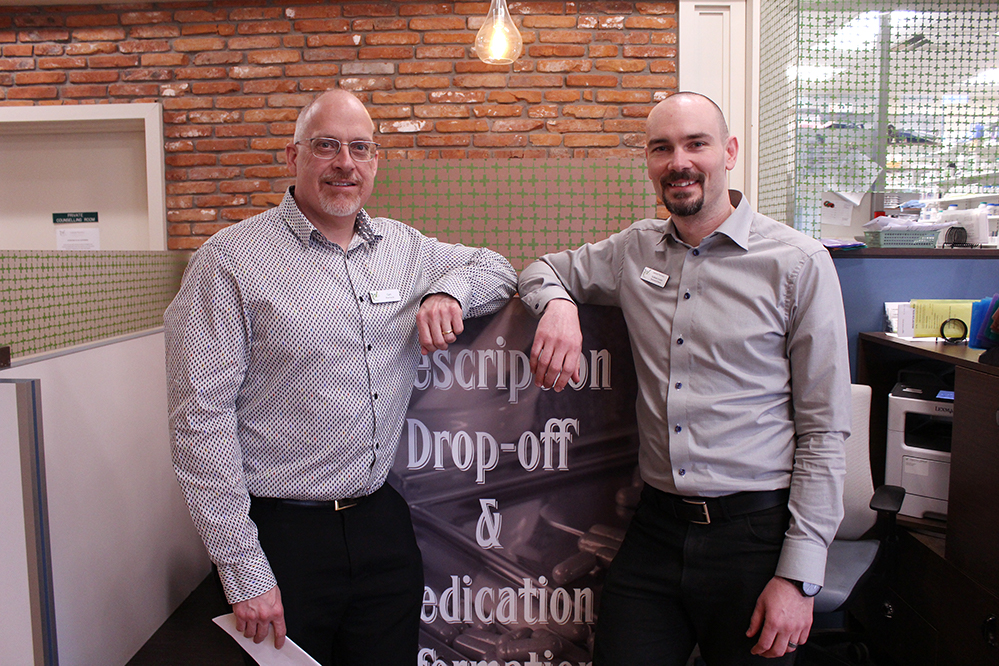 "They are complex, complicated patients and they're always concerned about their health because they're usually in pretty precarious situations," says Greg Andreen, a fellow pharmacist and co-owner of Lakeside Medicine Centre Pharmacy. "So to have somebody that they get to see on a regular basis at those clinics and that they get to see at the pharmacy when they come in, that gives them that trust to be able to feel good, to know they're in good hands."

The collaboration started as a pilot project by a nurse conducting research on incorporating community pharmacy, which was greatly embraced by the entire medical team, says Bonell.

"They really found the pharmacists were able to get more information and maybe better-quality medication histories from the patients than they had been doing in the past."
Bonell believes this approach could serve to benefit all areas of pharmacy practice—and all patients.

"If we can get to a system where we're actually working as a team, we're going to get more information from the patient and we're going to get a better and bigger picture of what their health-care needs are. And in the end that's going to serve the patient better and it's going to make the patient's outcome improve."

Never one to be complacent, Bonell challenges his own expertise regularly, and spearheads fun educational events for his pharmacist co-workers, where colleagues have the opportunity to study and debate recently published articles or reviews of specific treatment options. He shares his thirst for knowledge with the pharmacy students he mentors annually, and was recently recognized as a Pharmacy Practice Educator of the Year by the University of British Columbia, for his efforts in allowing students to work alongside him at the Kelowna Transplant Clinic.
- profile by Angela Poon