"I try to be there to either be as helpful as I can, or to attempt to lead a group with decision making that everyone is agreeing to."—Ron Gracan

Former pharmacist Ron Gracan has spent his career championing independent pharmacies.

"The thing that impresses me the most about Ron is how selfless he has been with his time, outside his own pharmacy bubble, in terms of serving our profession," says Ray Gaucher, owner/pharmacist at West End Medicine Centre in New Westminster.

When he began his pharmacy career in 1982, big box pharmacies were becoming commonplace, but Gracan's first on-the-job experience in Prince Rupert solidified his desire to pursue an independent pharmacy practice.

"I was fortunate enough, in hindsight, to move to Prince Rupert. There I gained a lot of experience," says Gracan. "There was this mentality that you did what you could with what you had. It was a frontier-type experience."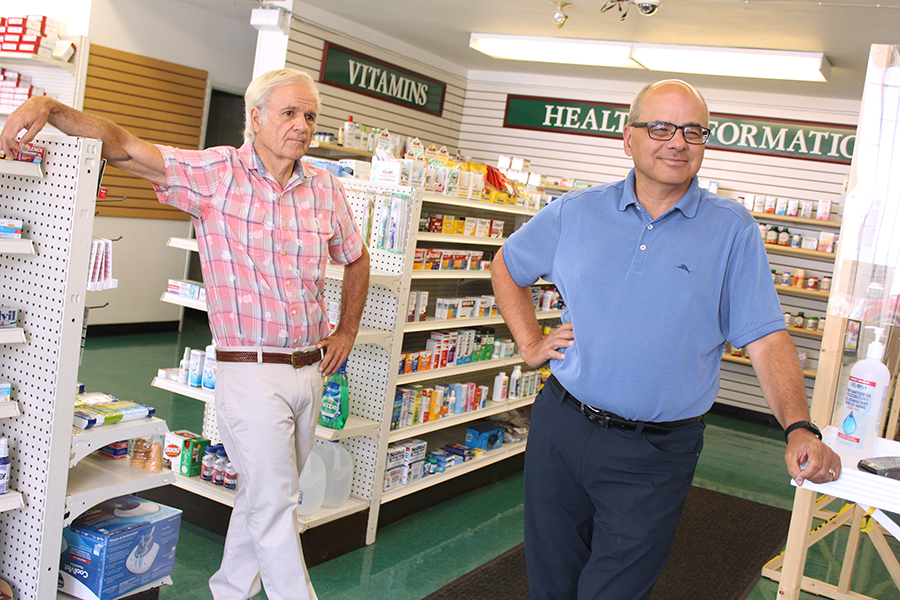 Ron Gracan (right) along with West End Medicine Centre pharmacy owner Ray Gaucher (left).
In such a small town, it was expected for pharmacists to work alongside physicians and other medical professionals to serve patients, he recalls.

When the young pharmacist moved back to his hometown of Richmond, he ended up at the small pharmacy located half a block from where he grew up—Regency Medicine Centre. As a young and eager pharmacist, he jumped at the chance to buy the store in 1991, which he recalls as the best decision he made.

"You've got the ability to get to know and want to know your customers and patients on a one-on-one basis," says Gracan of his experience in independent pharmacy.

"They're not a number, they're not just a face, you actually want to help them and get to know them."
It was at this time in his career that he turned his attention outward, to start giving back to the profession he loved. He joined the BC Pharmacy Association board of directors in the late 1980s, eventually serving as both vice president and president of the Association.

It was a busy time of change for the pharmacy industry, he says. Grocery stores had recently begun opening dispensaries in their stores, dispensing fees were changing, and B.C. was ready to introduce the province's electronic PharmaNet system. There were a lot of unknowns that the peer group needed to work out together, he recalls.

"Ron is one of those individuals who actually cared to give back a lot," says Michael Millman, owner/pharmacist of Delta Prescription Clinic in North Delta. "For Ron, it was always a matter of giving back to the profession."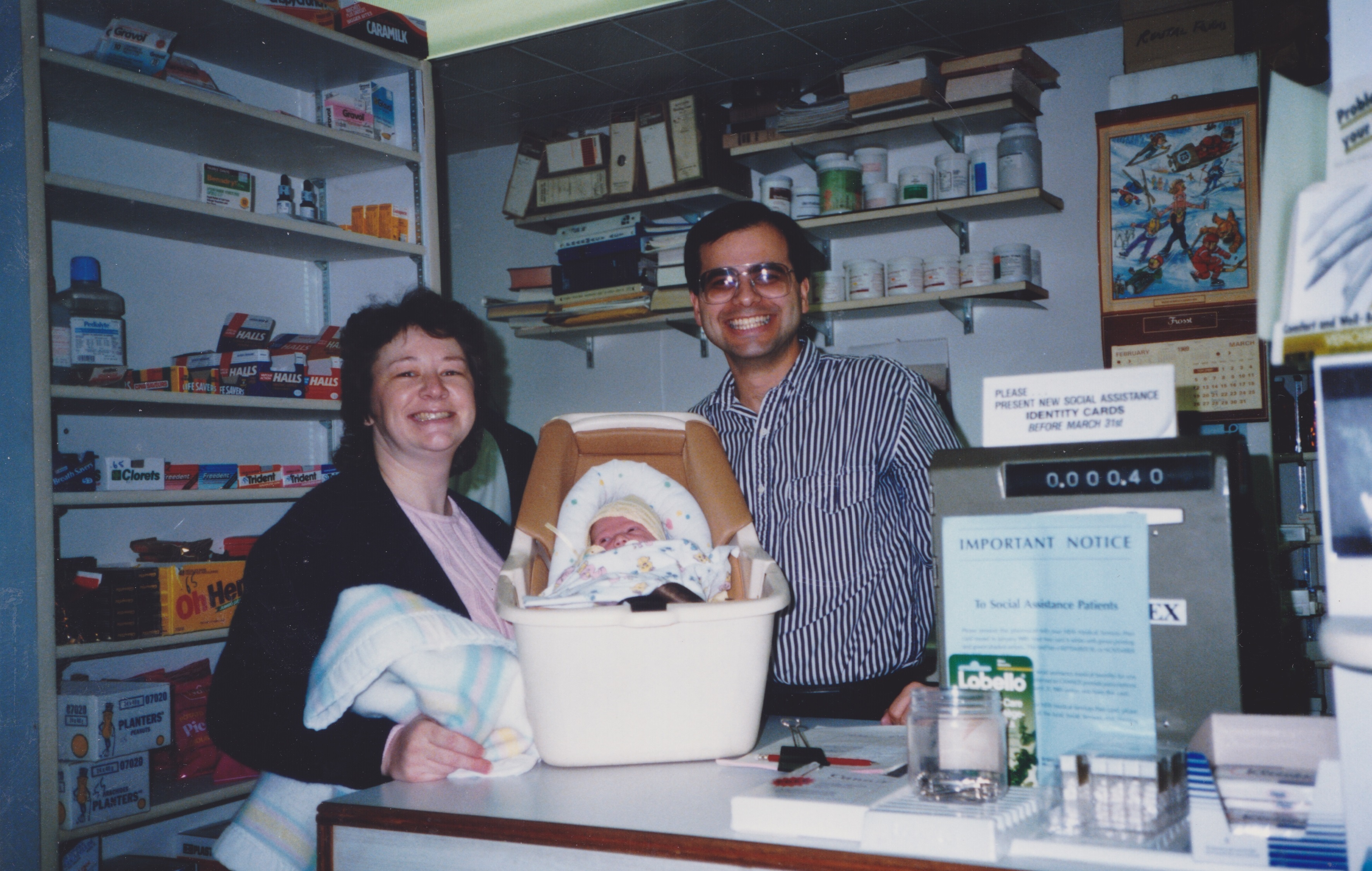 Ron Gracan with his family.
As Gracan settled into store ownership and board membership, he also turned his focus to his growing children—two sons and one daughter—all active in sports. He took a strong interest in his daughter's competitive swimming, eventually working through the ranks to serve as a meet referee with SwimBC.

Yet Gracan never turned his attention far from pharmacy, and he decided to put his name forward for re-election on the BCPhA Board. He was voted in and served for another six years.

"I just felt there needs to be a voice of someone who owns a store, who has been through that, just to put that particular voice on the table for discussion purposes to raise issues affecting my peers in the same boat," Gracan says.

At the same time, Gracan was an active Board member with UniPharm Wholesale Drugs Ltd., a cooperative wholesale company developed by independent pharmacists to receive fair and equitable drug prices for smaller volume pharmacies. When the organization changed its business structure,

Gracan stepped up as general manager, while simultaneously serving as a board member with the Richmond Hospital Foundation and as owner of his Richmond pharmacy.
"Ron's been active in pharmacy for absolutely decades," says John Forster-Coull, owner/pharmacist of Victoria Compounding Pharmacy and current BCPhA Board member. "Ron basically lives and breathes pharmacy. He's taken the global aspect of community pharmacy—and independent in particular—and brought it to the forefront."

After a long and fruitful pharmacy career, Gracan decided it was time to let the next generation of pharmacists step up. He sold his pharmacy in 2017 to the pharmacy manager he hired while serving as UniPharm general manager, and retired from UniPharm in 2019, opening up a new chapter in his life.

"I know there's the saying, 'pay it forward.' I felt I had done that. I had given somebody else the opportunity to hopefully experience the life, the career and the benefits I did. That is one of the things I am most proud of now."
- profile by Angela Poon