"I might just be doing my everyday tasks, but perhaps there is something that I've done or said that has made a difference. And that, to me, is very important."—Joanne Hui

Chances are, if you are a newly practicing pharmacist who was trained in B.C., you have been mentored by Safeway pharmacy manager Joanne Hui.

In addition to her role as manager of the New Westminster Safeway McBride pharmacy, Hui is intimately involved with pharmacy students' education at the University of British Columbia. As a pharmacist facilitator, she mentors students at the faculty's practice lab, helping them work through various procedures and protocols from the perspective of an actively practicing pharmacist. And as a facilitator with UBC's PHRM 361: Clinical Skills: Administration of injections course, she provides essential training and techniques on administering effective and safe injections within a pharmacy setting.

"When I was in school one of my favourite courses was actually the practice lab where we had working pharmacists come in and share their experiences of working in the field," says Hui. "There's only so much you can gather and learn from sitting in class and textbooks. Now as a facilitator myself, that's kind of my way of giving back."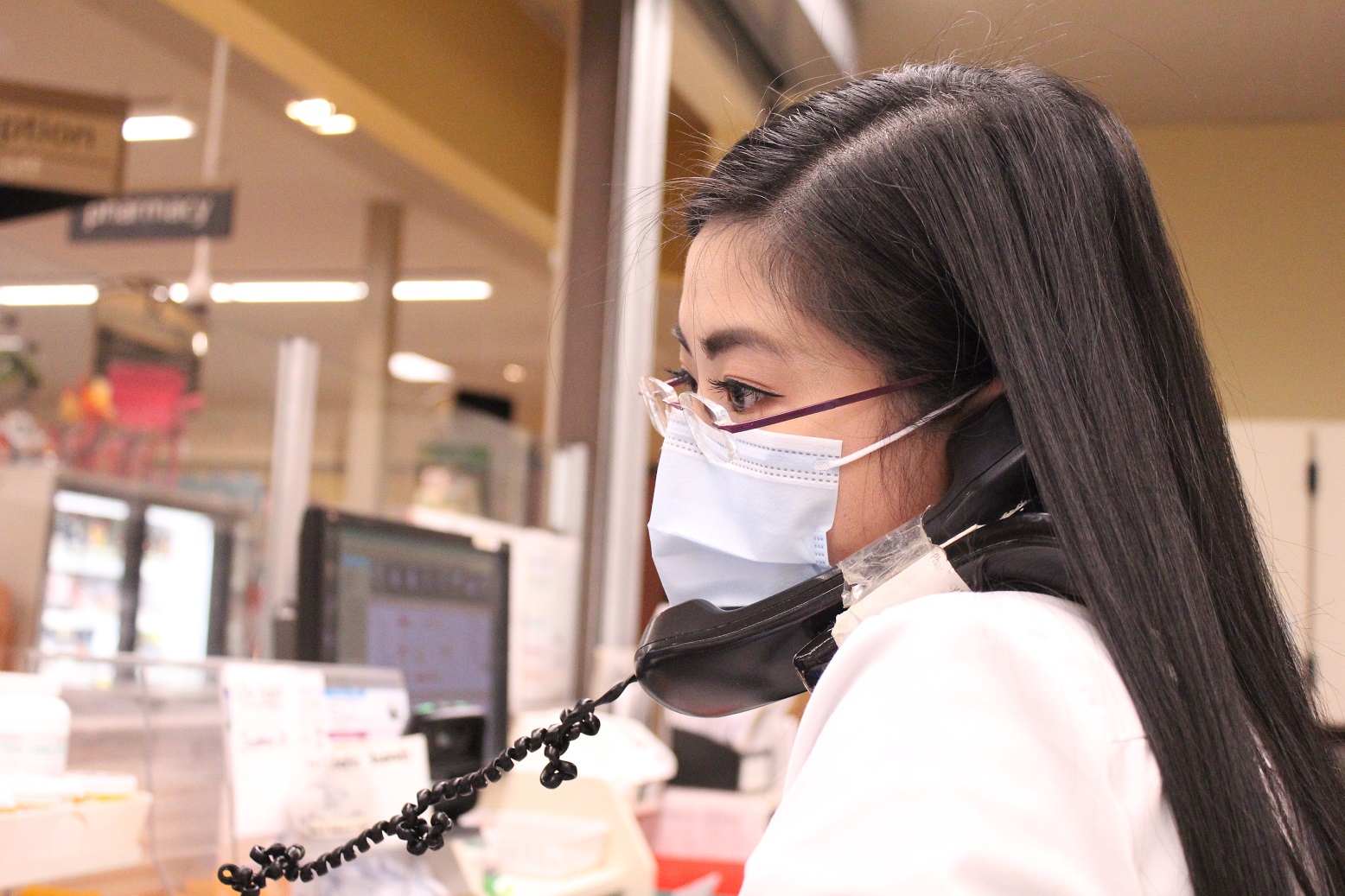 Safeway pharmacist Satbir Heer says Hui was instrumental to her transition from student to pharmacist, as her mentor both at UBC and later at Safeway.

"She was always that one person that you would go to, to ask questions," says Heer. "She would encourage me to make my own decisions. She would give me the advice about certain situations, but she would give you the confidence that you could handle the situation."

For Hui, working with pharmacy students—whom she also mentors in-pharmacy as practicum students—and new pharmacists is an extremely rewarding experience, not just as a witness to their growth but for her own professional growth as well.

"I can't stress enough about how much [mentorship] has enriched my own experiences," she says. "Students will ask you questions, and you have to think about, 'How do I actually approach this, why do I approach things a certain way?' I learned that from them and they absolutely challenge me to be better."

A passionate injections administrator, Hui's mentorship extends beyond pharmacy students. Since 2015, the pharmacist has provided annual accredited training for pharmacist colleagues across Canada, through Safeway's parent company, Sobeys National Pharmacy Group. Hui was selected by Sobeys to create an annual injection refresher educational program across the network, which was attended by up to 60 pharmacists in person and shared nationwide via recorded video.
The videos offer techniques to reduce shoulder injuries following vaccination, to respond to post-injection reactions, and to prevent occupational needlestick injuries. Each year, Hui updates the program's content to reflect any changes in policy or protocol.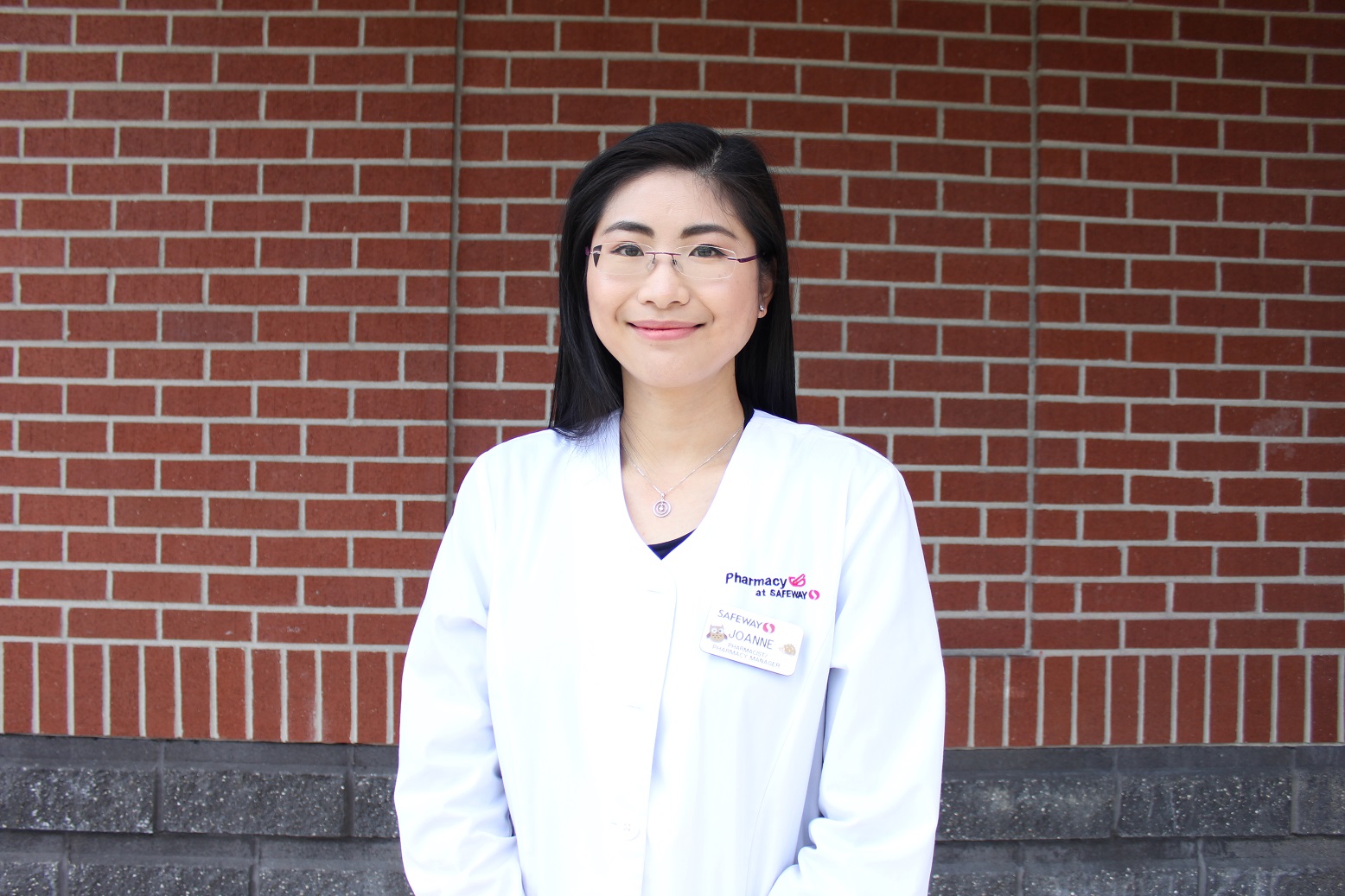 "Her work has supported excellence in immunization services at each of our pharmacies, to the benefit of clients and public health," says Susan Halliday Mahar, Sobeys' Director, Quality & Regulatory.

"I personally recommend that each of our pharmacists takes advantage of the refresher opportunity each fall, as I do myself."

As a respected leader within the company, Hui often receives phone calls from colleagues—including pharmacists, pharmacy assistants and pharmacy technicians—seeking her advice. Pharmacy assistant Meghan Ring will even call her at home with a pharmacy-related question, knowing Hui is happy to help.

"I think there's an openness about Joanne to encourage people to approach her and come to her," says Michelle Harrison, pharmacy district manager with Sobeys. "I would consider her one of our top knowledge experts especially on a lot of our immunization protocols."

A lifelong learner, Hui says sharing her passion for knowledge is all about staying curious.

"[Mentoring] usually starts off with something like, 'Hey, I notice you do things this way, have you considered doing it another way?'" notes Hui. "They might ask me why I do things a certain way and I might take some time to explain it. It's never good if I present myself as a walking textbook, but rather for them to see it in action through me."
- profile by Angela Poon