"The first thing you have to do is listen and understand the person before you can lead them anywhere."—Stephanie Hahn

As a pharmacy district manager with Sobeys National Pharmacy Group for nearly 20 years, Stephanie Hahn has directly impacted the careers and lives of countless pharmacy employees across B.C.

"She is the reason I am where I am," says Punam Sandhu, pharmacy manager at a Surrey FreshCo. "She helped me become the pharmacist and the manager that I am today."

Sandhu began her Sobeys career as a pharmacy assistant, hired by Hahn. After a year of mentoring the young assistant, Hahn urged her to pursue pharmacy school. With her confidence boosted, Sandhu was accepted into pharmacy school and has since worked her way up to pharmacy manager.

Tri Nguyen also credits Hahn with his career success. Now pharmacy manager at a Vancouver Safeway, Nguyen recalls Hahn's support early in his career. After four years of relief work, Hahn urged him to take on a management role at a new Safeway location.

"Her direct guidance and mentorship over the past 12 years have been instrumental in my entry into a leadership role, my professional growth and adopted leadership style," says Nguyen.

"I feel it's my job to lead people to success and the most fun thing about my job is to figure out what makes each person tick," says Hahn. "Then taking those strengths and saying, 'Where do you want to go with that?'"

A self-described competitive person, Hahn is constantly striving to motivate her team to excel, whether it be introducing special programs, earning new certifications, or expanding clinical services.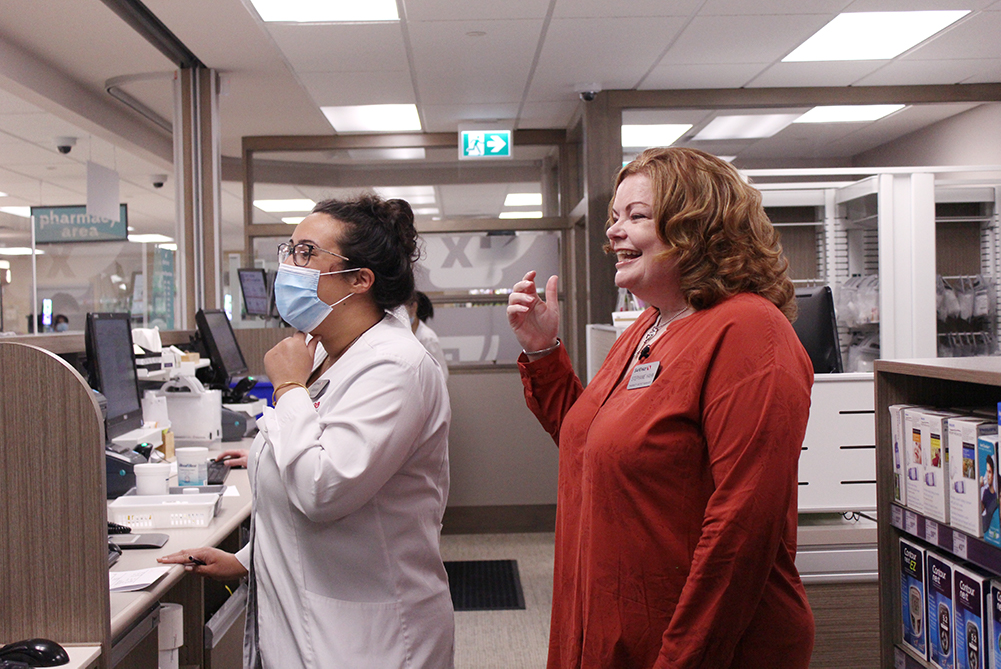 Stephanie Hahn (right) routinely visits 18 B.C. locations across the Sobeys banner of Safeway, Thrifty Foods, and FreshCo.
Hahn visits each of her stores—which includes 18 B.C. locations across the Sobeys banner of Safeway, Thrifty Foods, and FreshCo—on a regular basis to check in, train, encourage, and motivate her employees. And it's not uncommon for Hahn to help out on the floor while visiting pharmacies.

"She's an amazing boss. She's very approachable," says Ted Mah, pharmacy manager at Safeway Arbutus. "She just knows the business inside out. If she sees someone who is swamped, she will come and help, become hands on, count pills. She steps in here and is not off the beat at all. She hasn't missed a thing."

Adds Kristopher Brown, a pharmacy manager at a Courtenay Thrifty Foods, "She continually puts the patient first, regardless if she is working in the office or at store level. When she is visiting my store, she will drop what she is doing to help answer questions and find products for patients. Stephanie cares deeply about the important issues that impact our communities."

As a trusted and caring leader, Hahn encourages her employees to step outside of their comfort zones, through new educational opportunities and by getting involved in their local communities to meet patients, leaders and health-care professionals.

"Holding your people accountable, but telling them how great they are and also where their areas of opportunity are, is absolutely critical," says Hahn. "When they knock it out of the park, I send a lot of positive reinforcement, always to my team. It's something I do every day."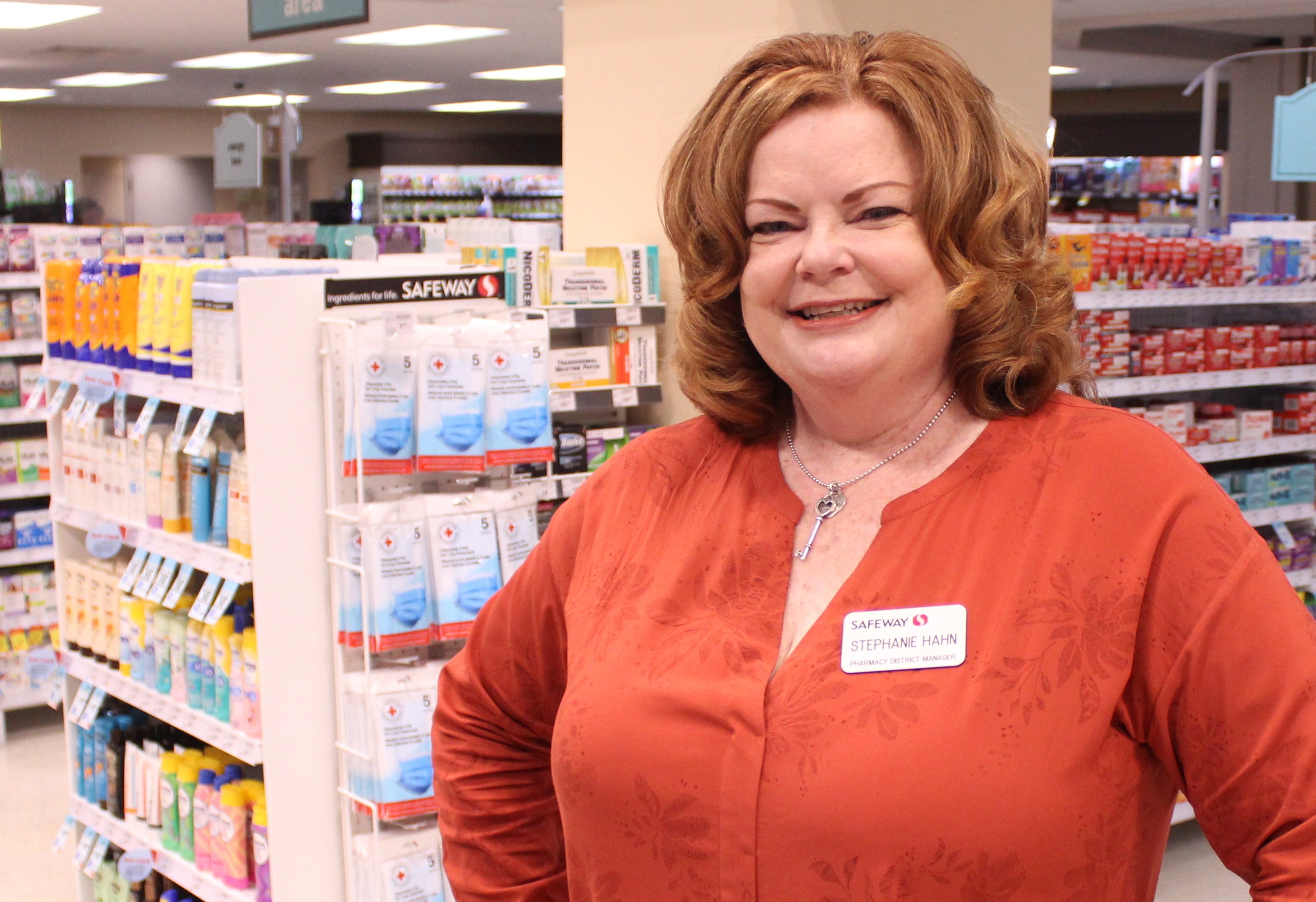 Having built her entire career with Sobeys, including nearly seven years as a pharmacist and pharmacy manager at various Safeway locations before entering the company's corporate office, Hahn considers the company and its employees her extended family. She plans regular team building trips for her pharmacy managers, motivating employees from across B.C. to stretch themselves and bond with colleagues through getaways such as ziplining in Whistler, wine tasting in the Okanagan, and adventuring in Las Vegas.

"Building community, trust, and teamwork with her pharmacists has been a major focus of hers' for many years," says Castlegar Safeway pharmacy manager Erica Gregory, who calls Hahn the team's Mama Bear. "As [pharmacy managers] left their families at home, they bonded with each other. This cohesiveness led to many more phone calls for help between the stores when tough situations arose and with better outcomes for all involved."

And Hahn has no plans of leaving her position anytime soon.

"It's been 26 years and I don't want to stop. This is what I want to do until I can't. Life is too short."
- profile by Angela Poon