On Oct. 19 and Oct. 20, the University of B.C.'s Faculty of Pharmaceutical Sciences held a pair of White Coat Ceremonies for pharmacy students, welcoming them into the profession. Third year students who did not get to receive an in-person ceremony during the pandemic finally had the chance to attend one, while this year's first year students also received their ceremony. The ceremony was preceded by remarks from Dean Michael Coughtrie and BC Pharmacy Association President Jamie Wigston.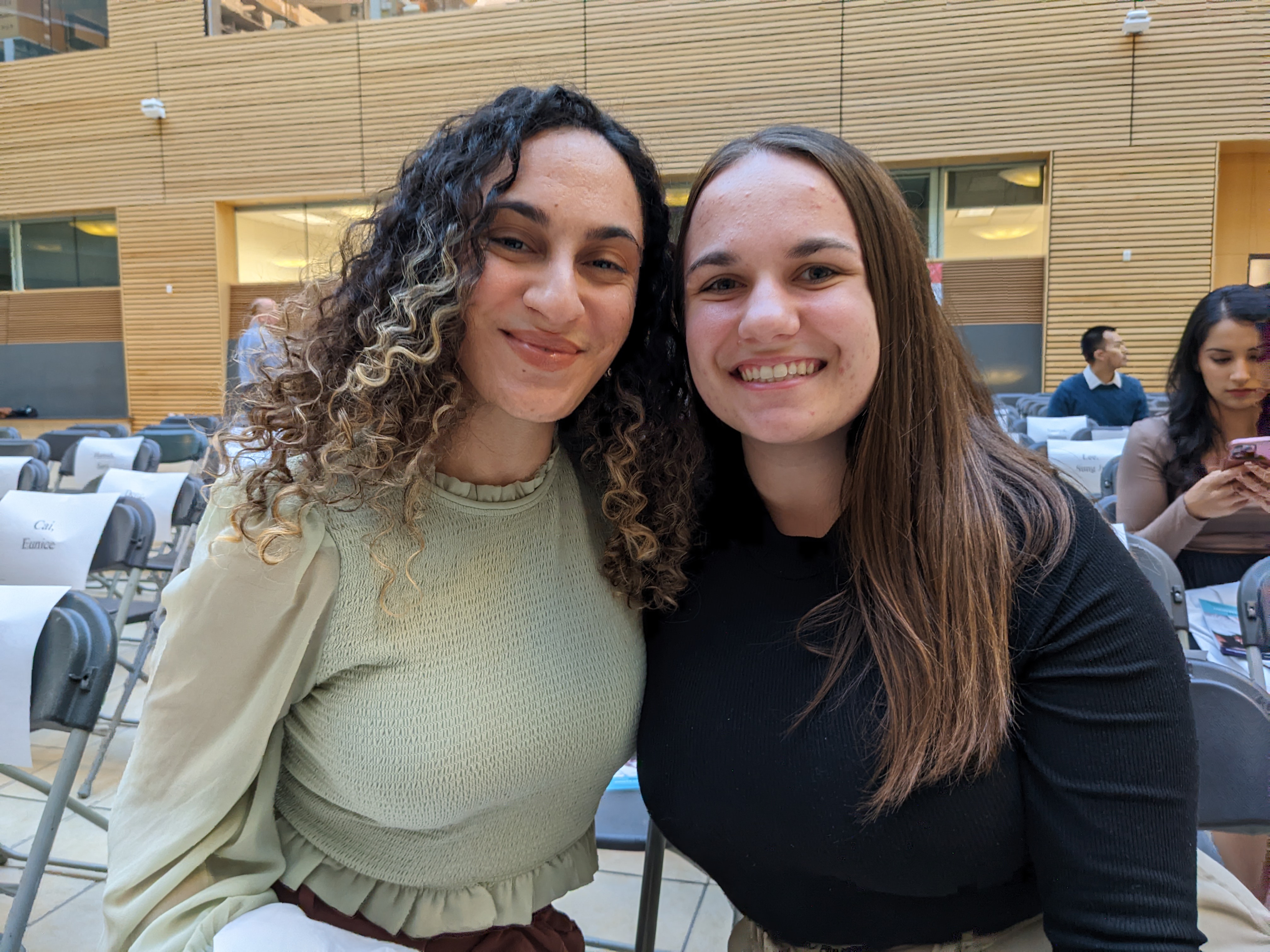 L-R: pharmacy students Reema Abdoulrezzak and Zoey Banks.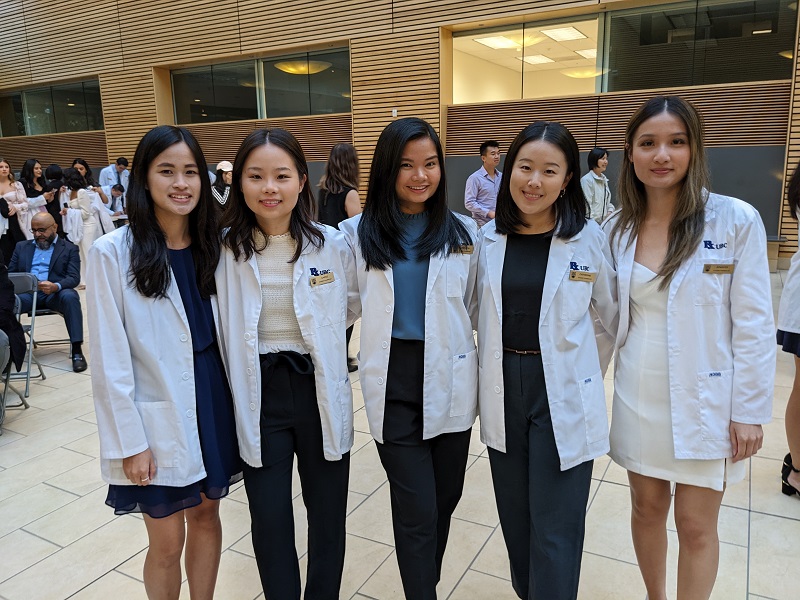 L-R: pharmacy students Emily Miou, Cassie Li, Cremson Soto, Catherine Koo and Jennifer Ho.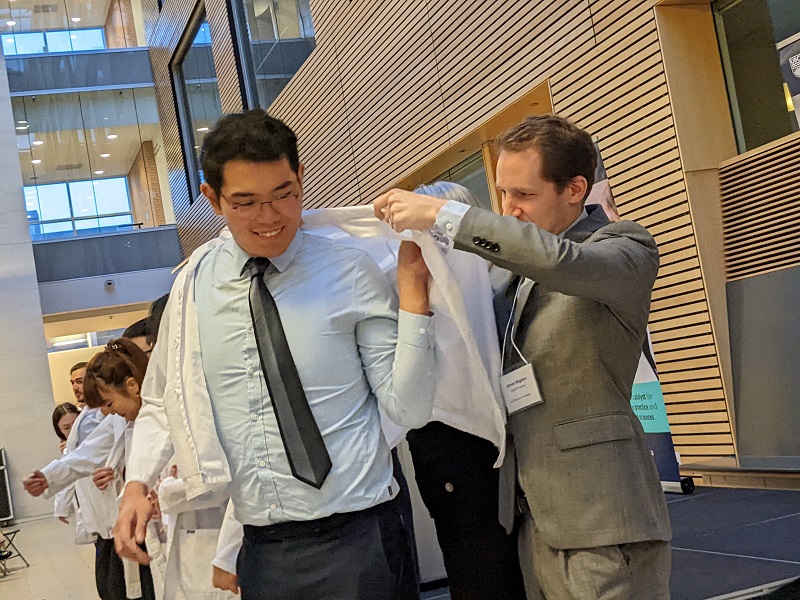 BCPhA President Jamie Wigston (right) cloaks a student with his white coat during the ceremony.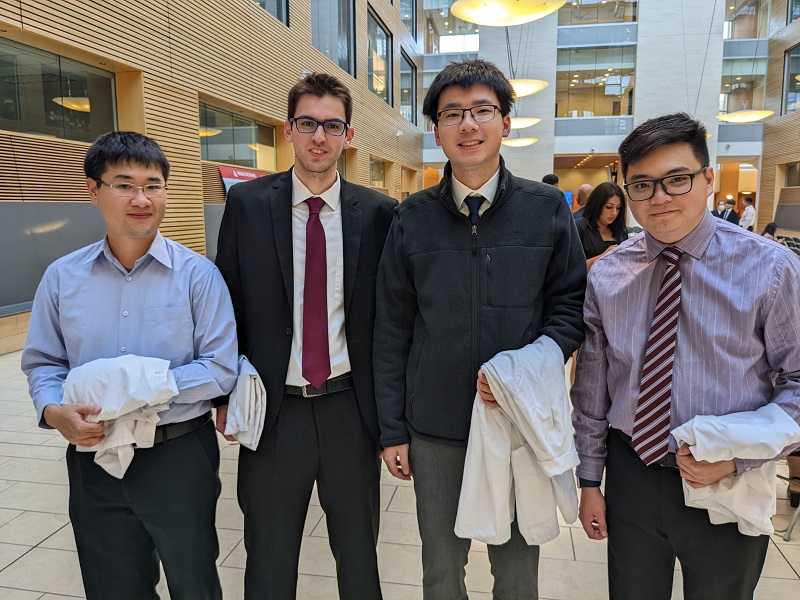 L-R: pharmacy students Nghi Le, Rami Khouri, Ming Deng and Jeffrey Chew.
L-R: Faculty members Colleen Brady, Aileen Mira, Michelle Fischer with BCPhA President Jamie Wigston.