By Michelle Gray, Bsc(Pharm)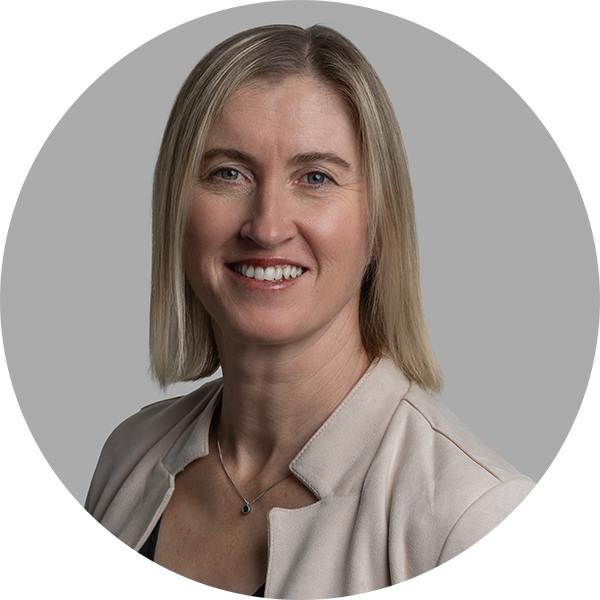 When I was in pharmacy school, a lot of my classmates wanted to stay in Vancouver after graduation. I think many current pharmacy students at the University of B.C. are the same way, they want to stay in the big city, but I grew up differently.
I was born in Revelstoke, though that was never really my hometown. When I was 10 months old, I must have already travelled 10,000 kilometres because my father travelled a lot for his job with BC Hydro. By the time I was 10 years old, I had lived in Lumby, Cranbrook and settled in Prince George as well. When I entered pharmacy school, my family was living in Creston. I have been fortunate to experience many of the interior communities in B.C. and see how rich and diverse they all are.
One of the things I knew I wanted to do as a pharmacist was to spend time with my patients, to really get to know them and be their health provider. At the time of graduation, many pharmacies were beginning to offer 24-hour dispensaries, and I knew from experience from my practicums that I wasn't interested in the volume and the prescription loads the city setting demanded.
Back then, there was a massive pharmacist shortage, much like now. The amount of rural students enrolled in UBC pharmacy was very limited. Most students wanted to stay in the Lower Mainland and there just wasn't enough new graduates who were willing to work in a rural setting.
For me, one draw of working in a rural community was that I really get to spend more time to develop meaningful relationships with my patients, exchange ideas, and become an important part of their personal health and wellness.
At the time, compensation for working in a rural community was also a lot more attractive. In the Vancouver area, I believe pharmacists were starting at around $20 per hour when I first started. But because I was seeking a job at a rural pharmacy, when I took my first job in Cranbrook, I started as pharmacy manager earning $39 per hour, while a staff pharmacist at the time was earning $34 per hour. That was at the Zellers Pharmacy in Cranbrook.
Cost of living is also a big draw. The same-sized home in Kimberley, where I live now, costs one-quarter the price of its equivalent in the Lower Mainland.
In 2013, I opened my pharmacy, Gray's Compounding Pharmacy in Kimberley. I love owning and working in a rural-pharmacy setting. Being an owner in rural communities has allowed me to create the collaborative workspace to truly practice all the clinical skills I've developed.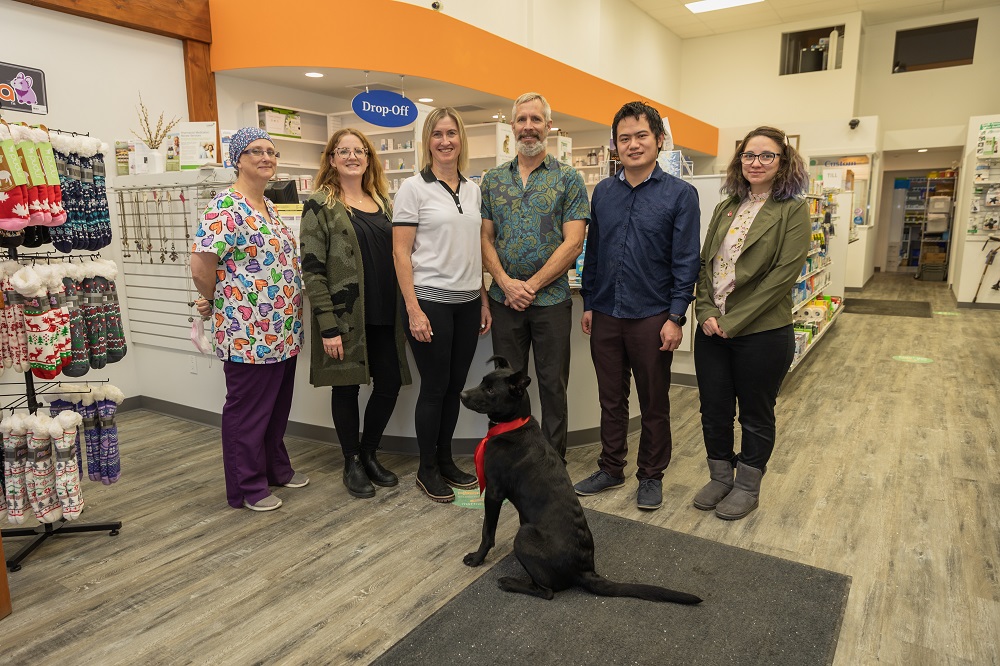 L-R: Gray's Compounding Pharmacy team members, pharmacy technicians Heidi Radcliffe,
Leslee Nicholson, pharmacist Michelle Gray, owner Andy Gray, pharmacist Lei Lei Wu, pharmacy assistant Tiffany Berg, and Mambo, unofficial therapy dog.
Earlier in my life, I had considered becoming a teacher or a nurse before I went down the path of pharmacy. I truly have been fulfilled in my career, I get to do it all. Sometimes I will put my first aid skills to use when soccer players or general public will come in with a cut, and as the pharmacist in town I'll end up bandaging them up right there on the spot. Most days I am teaching either patients, staff or prescribers. I coach patients in one-on-one consultations, and I'll teach them about their lifestyle, how to decrease their blood sugar, manage their medications, and often help them learn more about themselves. I also consult patients and their physicians about hormone balance and pain management.
In terms of personal life, living in Kimberley is amazing. The community was recently voted CBC's 'Best Small Town in BC'. This is a wonderful place to raise a family. We have three kids and have been able to support them in all their endeavors. From wherever you live, it's 10 minutes to butt on chairlift at the ski hill. I can ski for an hour and make it to work for 10 a.m., albeit a little snow covered. I have even ski-jored with my dog down the rails to trails from home to work a few times this last winter. In the summer, there's a lot of outdoor recreation going on, whether that's hiking, mountain biking, kayaking, paddleboarding, golfing or camping. In addition to sports the art community is very much alive and well.
Working in rural community pharmacy is really ideal for that adventurous personality, who wants to learn, enjoy sports, discover their community, and have a great work-life balance without ever worrying about a big-city commute. A true sense of community, where you walk down the street and are greeted by most people you come across.
At the end of the day, I'm fulfilled, happy and satisfied.
Michelle Gray graduated from the University of B.C. Faculty of Pharmaceutical Sciences in 1997. She is the owner of Gray's Compounding Pharmacy in Kimberley, B.C. and a member of the BCPhA Board of Directors and most recently named PCCA's Compounding Pharmacist of the Year.