By Mona Kwong, BSc(Pharm), PharmD, MSc; Kevin Hollett, Associate Director, Communications
An update from BC Centre on Substance Use
Prescribed pharmaceutical alternatives — referred to as prescribed safer supply — have been identified as one strategy for reducing the risks of illicit drug toxicity events and deaths. Not intended as a treatment for a substance use disorder, prescribed safer supply is a harm reduction approach.
In the summer of 2021, the Ministry of Mental Health and Addictions, Ministry of Health, and Office of the Provincial Health Officer released Access to Prescribed Safer Supply in British Columbia: Policy Direction, which enables individuals to access a range of medications through prescription.
To support implementation of this innovative and emerging practice, BC Centre on Substance Use (BCCSU) has begun developing prescribed safer supply protocols. The first of these resources, Prescribed Safer Protocols: Fentanyl Patch, were released October 2022.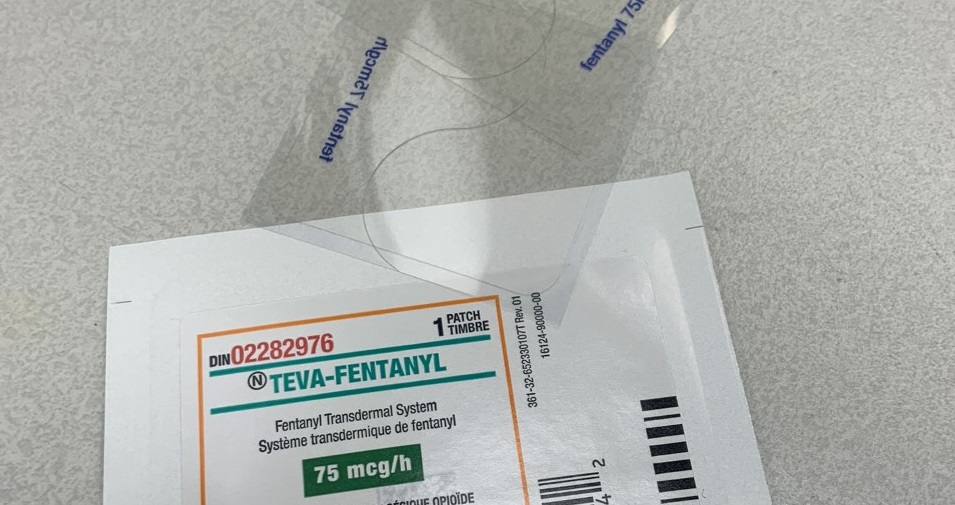 Prescribed safer supply enables individuals to access a range of medications, including fentanyl patches, to reduce the risk of drug toxicity death due to accessing the illicit drug supply.
Providing fentanyl patches to reduce harms associated with illicit opioid use is not an evidence- based intervention. To date, there is no evidence supporting this intervention or established best practices for when and how to provide it. However, limited clinical experience has shown this practice to be a beneficial intervention for individuals with opioid use disorder using unregulated/illicit opioids.
Two possible models are described in the protocol:
A nurse performs maintenance dose changes
A pharmacist performs maintenance dose changes
Either or both models may be adapted, depending on local context and resources. Some pharmacies have nurses from Health Authorities using pharmacy space to support patch changes while others either provide the patients with patches or help change patches.
Within the pharmacy model, working within their knowledge, skills, abilities, and scope of practice, the pharmacist dispenses the patches to the patient. Either the patient or the pharmacist may apply and remove the patches at the pharmacy in a private area. If the prescription indicates that witnessed application is not required, the pharmacist may dispense the patches to the patient, who would be responsible for applying and removing the patches as well as returning them to the pharmacy for disposal.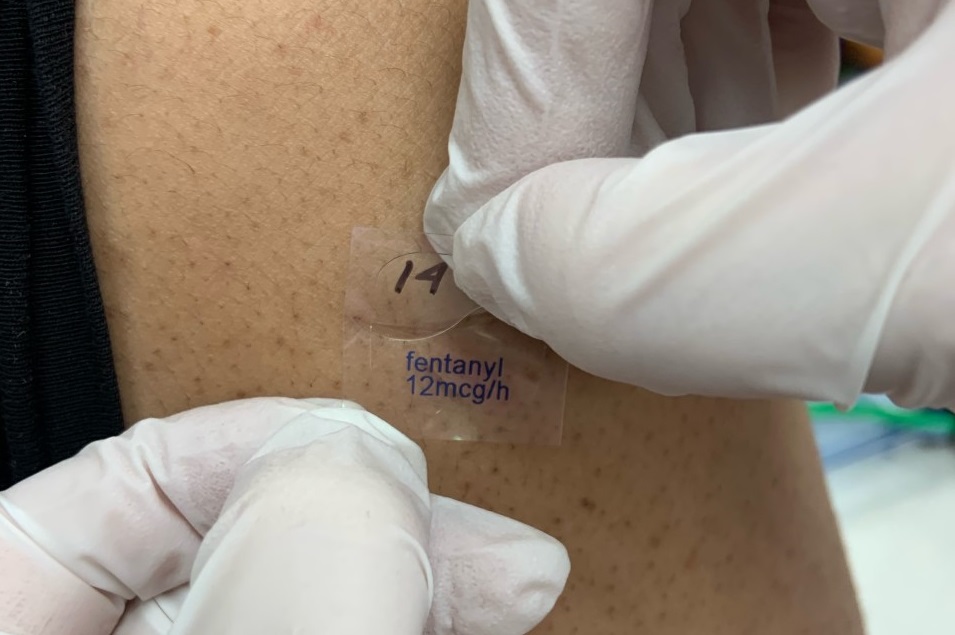 New provincial protocols provide guidance for pharmacists to perform maintenance of fentanyl patches.
Communication is important for this program to be successful for the patient. Regular case conferences between the prescriber, care team, and non-prescriber regulated health professional (nurse or pharmacist) should be conducted to discuss engagement, progress toward care plan goals, and any clinical concerns for each patient.
As this is a new and emerging practice, this protocol will be regularly reviewed and updated to align with emerging evidence and amassing clinical experience.
Read the full document:
Other Resources:

24/7 Addiction Medicine Clinician Support Line: (778) 945-7619 / bccsu.ca/24-7
Note: Provision of other medications for harm reduction is outside the scope of this protocol.*
* See the BCCSU's Risk Mitigation in Dual Health Crises: Interim Clinical Guidance for guidance on supporting individuals who use drugs to self-isolate or quarantine due to COVID-19; the BCCSU's Opioid Use Disorder Practice Update for information on prescribing hydromorphone and/or M-Eslon to help reduce individuals' reliance on the illicit drug supply and, thus, overdose risk; and the BCCSU's Stimulant Use Disorder Practice Update for information on trialing stimulant prescribing to help reduce individuals' reliance on the illicit drug supply and related harms.