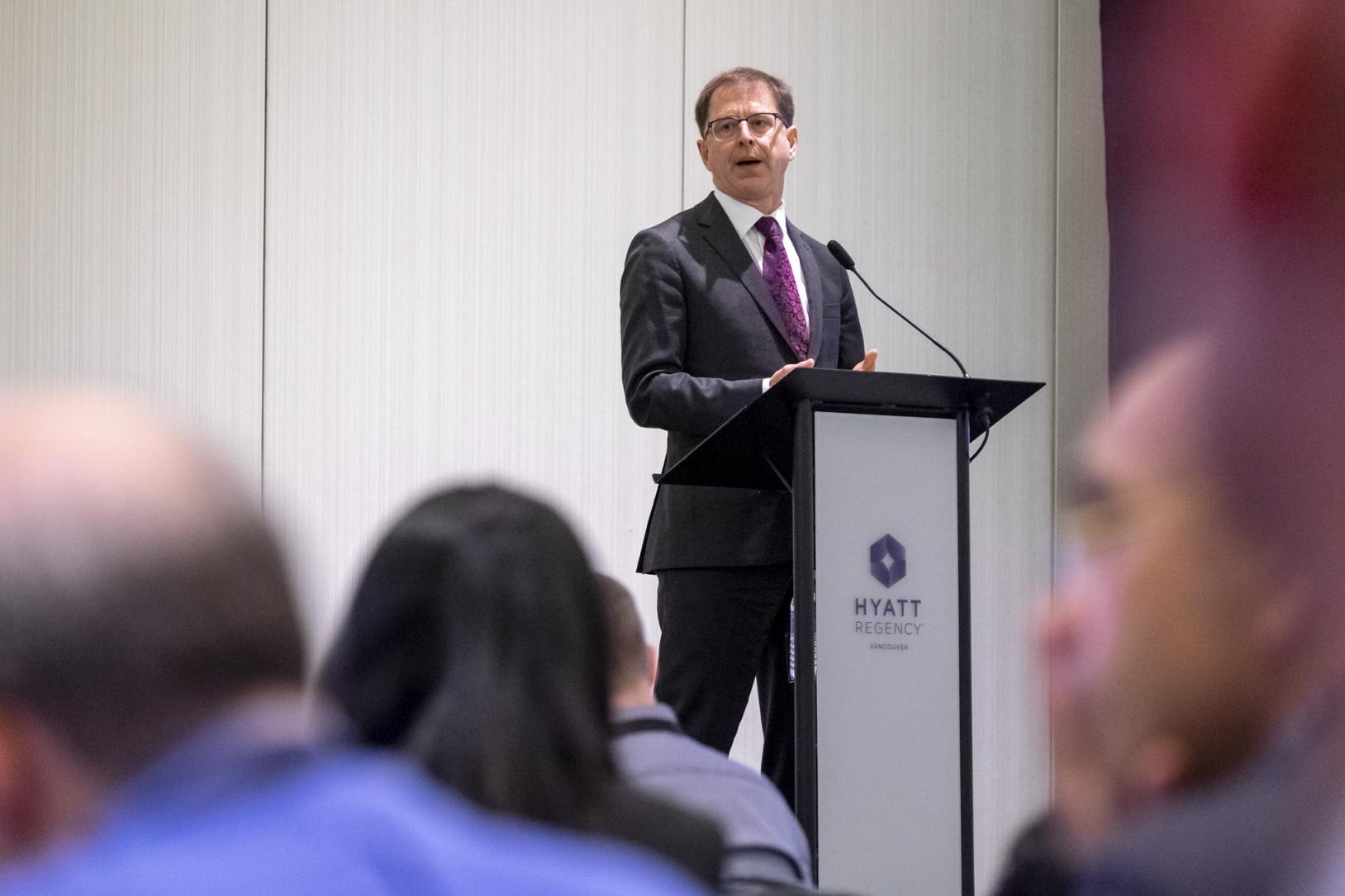 British Columbia Health Minister Adrian Dix suggested there could be sweeping changes coming to the way health care is regulated in the province. In his speech to pharmacists at the BC Pharmacy Association Annual Conference on May 10, Dix said in his opinion, there are too many health colleges in B.C.
"In British Columbia for example, we have ... about 23 colleges for our five million people," Dix said. "In the United Kingdom, there are nine. They have a few more people in the United Kingdom than in British Columbia."
Dix, who is promoting the concept of team-based care, said the problem with having the current number of colleges is that it's splitting up the health profession. Though the College of Pharmacists of British Columbia ranks among the larger health regulatory bodies in B.C., there are some who have too few members.
Changes will be coming through amending the Health Professions Act, he said.
"One of those improvements has to be fewer health colleges, in my view," Dix said. "They need to be regulated together. We have health professional colleges with as few as 85 members, we have lots with hundreds of members, and that is insufficient to build an infrastructure in those colleges."
It's unclear whether, and how, pharmacists could be impacted, and Dix said the pharmacists' regulatory body is not among those colleges who have insufficient members.
What pharmacists want, however, is a larger role and recognition of their training as front-line health care providers. In response to questions, Dix said he would "consider" allowing pharmacists in B.C. to prescribe for minor ailments, and that he is watching developments in Ontario, where government announced in April that pharmacists will soon be able to provide on-site assessments and prescribe medications.
"It's not just a question of are you for or against, the question is how does it fit against other expenditures?" he said. "The short answer is: I am open to it, I haven't decided to do it, haven't decided not to do it, but we've got some work to do."
Dix said he has already invested $105 million to eliminate PharmaCare deductibles for lower-income patients. He said he is also spending $23 million to train 50 new pharmacists.
This was the second year in a row that Dix attended BC Pharmacy Association's annual conference.