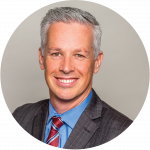 As a pharmacist with 20 years of practice and, now as your Board president, I can speak from personal experience when I say that pharmacists bring so much more to the table than their ability to fill prescriptions. We are lifelong learners, problem solvers and business specialists. And, above all, we are patient advocates. The foundation for all that we do is a desire to improve patients' lives.
It was a privilege to meet with my fellow pharmacists from across the province at the BC Pharmacy Association's Annual Conference in May. It was an engaging and eye-opening examination on finding solutions for our patients. From headlining speaker and patient advocate Melissa Sheldrick, who shared of the need for medication error reporting in the wake of her son's untimely death, to discussions on the safe and fair distribution of medical cannabis and the role of therapeutic nutrition in managing Type II diabetes, among many other topics, the conference provided an excellent opportunity for the pharmacy community to challenge its own biases and assumptions in providing exceptional care to patients.
One such area affecting many pharmacists this year is OAT therapy. I had the great opportunity to complete the Association's new Opioid Agonist Treatment training course on Mar. 9, which was both informative, in terms of its content on therapeutics and pharmacology of current treatment options, and professionally enriching. There is great value in interacting with our fellow colleagues and discussing different case scenarios, learning from one another and raising the bar of professionalism with our patients.
As we look ahead to pharmacy's future in B.C., we must take a moment to pause and congratulate the first graduating class of the University of British Columbia's Entry-to-Practice PharmD program. As we welcome these graduates into our professional community, we look forward to benefiting from their depth of training, their clinical lens and their fresh enthusiasm. As pharmacy is widely accepted as the most accessible level of health care, especially in smaller and more rural communities, it's imperative pharmacies and pharmacists play a bigger part in meeting patients' needs. I believe the PharmD would be of immediate value to smaller communities, where new grads would have the greatest opportunity to enact the breadth of their clinical, hands-on training.
But, regardless of where you serve patients, remember you play an essential role in providing healthy outcomes for B.C. patients. Thank you for your professionalism, your expertise, your dedication and your compassion.