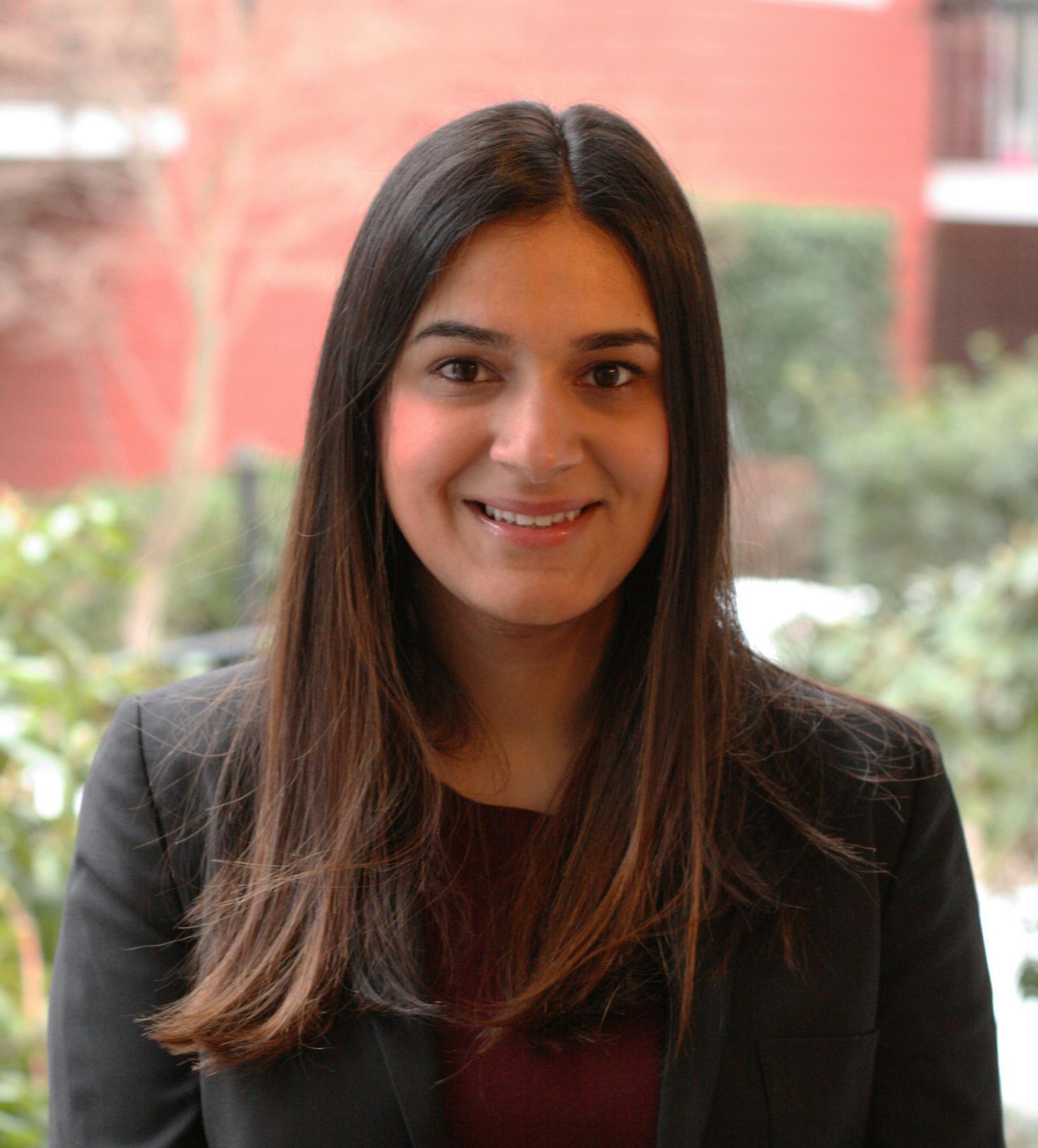 By Saleema Dhalla, MSc
Health-care workers are an extraordinary group of people. They spend their working lives focusing on the needs of others, and pharmacists are no exception. From providing over-the-counter recommendations, to dispensing drug therapy, a pharmacist's day-to-day is centred on the needs of their patients. By focusing on others, it can be easy for pharmacists to lose sight of their own needs.

Pharmacists and pharmacy staff may struggle to consider their own health and well-being because, for them, care is something that they provide to their patients. Conscious or not, this approach is ingrained through years of formal education, training, and on-the-job experience. By overlooking their own health needs, pharmacists and pharmacy staff may also be putting the health of their own families, patients, and the public at risk.

Traditionally, pharmacy has been considered a low-risk industry and therefore there has been little attention given to implementing occupational health and safety programs in the workplace. Occupational health and safety involves protecting workers from work-related risks to their health, safety, and well-being. An occupational health and safety program includes activities that allow a workplace to continuously identify hazards and control risks, including risks associated with infectious disease transmission, such as the coronavirus.

As we have all come to appreciate, pharmacies have become an essential part of the societal response to navigating the COVID-19 pandemic. To continue this important role, pharmacists and pharmacy staff need the knowledge and tools to keep themselves safe while at work. By addressing risks within their environment, pharmacists and pharmacy staff can have a positive impact on mitigating the risk associated with COVID-19.

To minimize risk, owners and managers must first recognize risks within their practice environments. There are many different types of pharmacy settings, and each setting will present unique exposure risks. Assessing risk includes identifying tasks that can increase exposure, determining the level of risk the tasks present, and then implementing controls to eliminate or mitigate the risk. All staff should be included in this process as they will have unique insights into their work and will help paint a better picture of risks that exist in the pharmacy.

Once risks have been prioritized, risk controls can be developed and implemented. Risk controls are steps you can take to manage risk. There are different types of risk controls on the control hierarchy, and they are ranked by effectiveness (Image 1).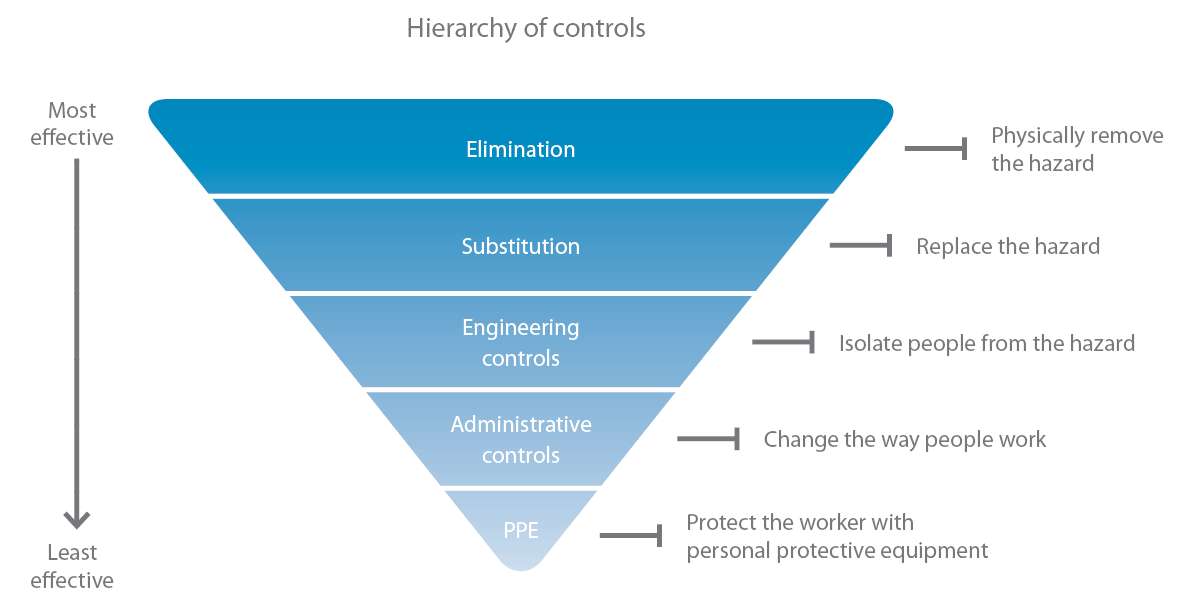 At the top of the pyramid are elimination controls and they are considered the most effective step because they remove the exposure from the pharmacy altogether. Substitution is next on the pyramid, but this is not applicable in the context of COVID-19. Next, engineering controls are changes to the physical space of the environment to isolate workers from the hazard. Administrative controls involve modifying the way work is completed to minimize risk. These control measures may require outside the box thinking to re-think how work is completed. Finally, the last step in the pyramid is Personal Protective Equipment (PPE). PPE is equipment worn by workers to protect themselves from the hazard. Table 1 outlines some ways you can apply risk controls in the pharmacy setting, in order of effectiveness.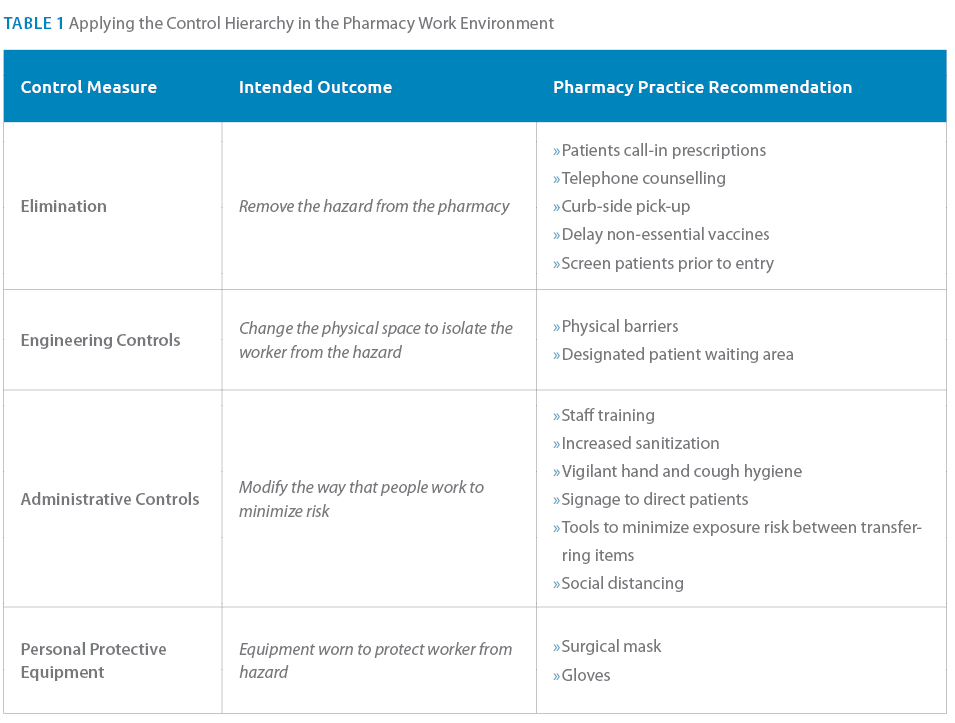 Given the risks of the coronavirus in the pharmacy setting, administrative controls will have a significant impact on reducing exposure. For example, designating set roles in the dispensary can minimize staff interaction with each other and patients, limiting transmission risk. Training staff on proper handwashing techniques, implementing scheduled surface disinfection, and developing strategies for safe interactions with patients will also reduce risk. Revising and reviewing relevant staff policies is a critical administrative control measure. This will ensure that staff follow precautionary measures, know how to report an illness, and enter self-isolation if needed. Formal and documented training is an important step to properly inform staff on how to minimize risk to themselves. This will also help owners and managers meet part of their legal responsibilities of providing a safe workplace.

It is also the responsibility of owners and managers to provide appropriate PPE to staff who are working in the pharmacy. Based on the currently understood droplet spread of the virus, PPE is not required if the patient is not displaying any symptoms, however, spatial distance is recommended. If a patient is displaying symptoms, a surgical mask is recommended for the staff and the patient. It may also be effective for pharmacy staff to wear gloves when receiving items from patients to reduce exposure from outside objects.

PPE is the least effective control measure because of its limitations. PPE may give the wearer a false sense of security, and result in the wearer being less cautious. For example, wearing a mask may result in the wearer touching their face more often to re-adjust the mask. With gloves, there is the tendency for prolonged use and contamination of personal items. It is vital for those who wear PPE to be vigilant and maintain careful hygiene practices at all times.
In addition to control measures, steps should be taken to support the staff's mental health and well-being. Promoting staff awareness around maintaining a healthy lifestyle, controlling anxiety, and reaching out to a friend or colleague during times of stress are proven methods to promote mental well-being and staff health and safety.

The tools and concepts discussed here will help you tailor a plan for developing an occupational health and safety program for your pharmacy. Focus on identifying the tasks, assigning a level of risk, prioritizing the exposure risk, and implementing controls. Once you have this in place, you will want to consider other elements of a health and safety management system to ensure that all aspects of your practice consider risk identification and control, along with the necessary training. These will need to be formally documented through written policies and procedures and reinforced by training staff.

The advantages of implementing a robust occupational health and safety program permeates to an organization's foundation. By reducing the risk to staff, you are providing a safe work environment, and this will lead to staff retention and reduce costs associated with recruiting and onboarding. Investing in training will demonstrate your commitment to the well-being of your staff and promote a positive culture. These outcomes will benefit your patients and the communities that the pharmacy serves.

As the pandemic evolves, health-care providers will need to adapt their practices to the new reality that the coronavirus presents. Yesterday's approach to providing care in a pharmacy should be re-imagined to include the needs of pharmacists and pharmacy staff. Pharmacies will continue to provide essential services on the front lines of this crisis. To sustain these efforts, precautions must be taken to protect pharmacists and pharmacy staff.
Saleema Dhalla is an experienced health and safety professional currently supporting nursing and long-term care workers. Health and well-being of workers is her passion.
Questions? Email saleema@rxforsafety.ca