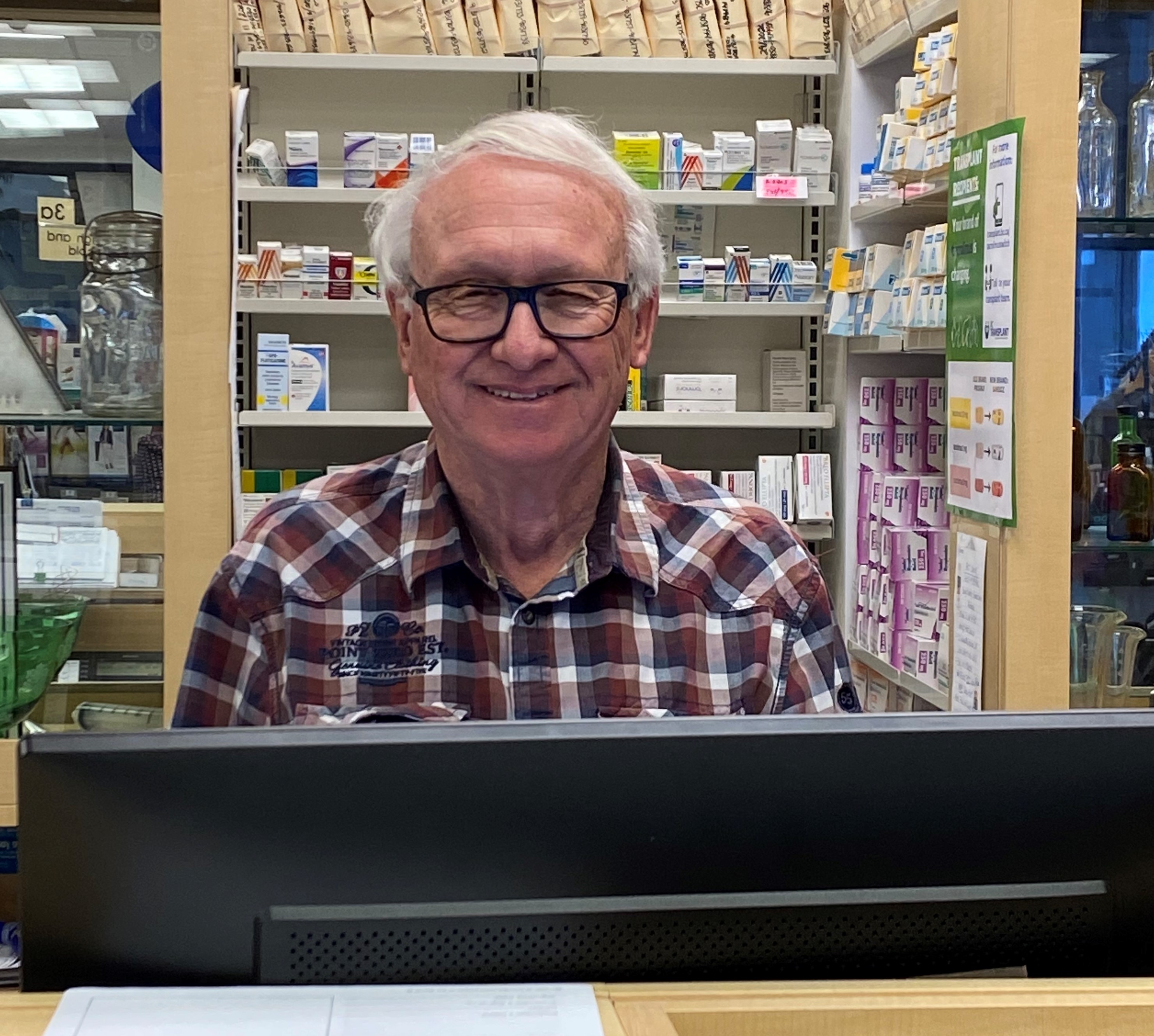 By Angela Poon
Penticton pharmacist Arden Ashdown has filled his final prescription, after more than 50 years serving patients in B.C.

The 75-year-old retired his license in March 2020, after spending the last several years as a part-time staff pharmacist at City Centre Pharmacy.

"Looking back on my career, it was very rewarding," he says. "I got to know an awful lot of people in my community. Even a trip to get a loaf of bread could take an hour and a half, running into at least half a dozen people I have worked with over the years."

Ashdown landed in B.C. in 1967, after graduating from the University of Saskatchewan the previous year. He knew from an early age that he would end up on the West Coast.
"When I was about 10, I began to realize there were places on this Earth that didn't get so cold in wintertime," he recalls with a chuckle.

Ashdown worked for several years at Vancouver General Hospital before settling into his adopted hometown community of Penticton in 1970, where he worked as a hospital pharmacist at Penticton Regional Hospital for nine years.
In 1979, he desired a change from the hospital setting and pursued a career as a pharmaceutical sales representative. In the mid-1980s, he returned to front-line pharmacy in the community sphere, where he spent the remainder of his pharmacy career. He first managed a Pharmasave before moving to the White Clinic Pharmacy, until it was bought out by the Shoppers Drug Mart banner in 2014. He stayed on through the pharmacy's transition for 11 months, before being asked to join the City Centre Pharmacy team as a part-time pharmacist.

"Arden was always a big proponent of patient care and having compassion and understanding for his patients," says Travis Petrisor, co-owner at City Centre Pharmacy. "He is such a kind and genuine person."

Ashdown greatly enjoyed serving customers over his half-century career and tried to create an atmosphere where they felt comfortable to receive the help they needed. He loved learning about pharmacy, he says, and he continuously worked to upgrade his skills.

"The scope of practice has widened greatly over the years," he says. "I'd say people began to want that and expect more and more over the years."

In retirement, he looks forward to continued snowbird travels with his wife and restoring a 1956 Ford pick-up truck—a nod to fond childhood memories of riding around the Prairies with his dad.