Introducing the eight key strategic areas of focus for the B.C.'s Pharmaceutical, Laboratory and Blood Services Division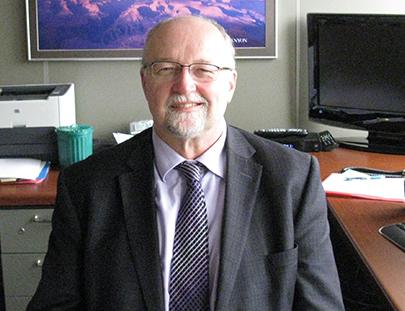 Mitch Moneo has worked with the Ministry of Health's Pharmaceutical Services Division since 2004 and was appointed Assistant Deputy Minister of the division in 2017. He was one of the speakers at the BCPhA Annual Conference, which was delivered virtually this year in March, where he revealed his division's current strategic areas of focus as they relate to the practice of pharmacy in B.C.
"Whenever called upon, pharmacies and pharmacists have demonstrated that they have stepped up and that they really can do more than what some players in the health system see them. I have been accused at the ministry of being an advocate for pharmacy and pharmacists among some of my colleagues. I feel I am an advocate for the right reasons, that we can improve the health system at large by involving and using the skills and expertise of pharmacy going forward." – Mitch Moneo
Key Strategic Areas of Focus
1) Integrated Health Systems Planning and Governance
The biosimilars program. The B.C. government has committed to trying to save $182 million over three years by transitioning patients using biologic medications to their biosimilar equivalents. Pharmacies have been playing a key role in this transition.
The creation of guidelines, assessments and distribution mechanisms for new therapies identified due to the COVID-19 pandemic.
Addressing the growing number of therapies available in the area of pharmacogenomics. This has been an area the provincial government has traditionally not dedicated resources to, and government is now working towards a coordinated provincial approach to gene therapies.
2) Provincial Digital Solutions that Support Access and Integration
The division has been working with software vendors to try and integrate PharmaNet information into Electronic Medical Record (EMR) systems. The intention is to develop a prototype software. The division is also working with the PrescribeIT project to see if it can be integrated in PharmaNet.
Providing CareConnect access for pharmacies. CareConnect is the health authority electronic health viewer that brings together public immunization information, lab results and additional clinical information from health authority systems.
Digitizing the special authority process to save time and avoid filling out forms.
Implementing a medication incident reporting software for use in acute care facilities. The intention is to share adverse drug events that occurred in acute settings with community pharmacies so repeats events can be prevented.
Implementing the PRIME system to register all users of PharmaNet. This system will eventually replace existing PharmaNet registrations for all PharmaNet users.
3) Improved Population Health
The division has been working with the different regulatory Colleges to analyze prescribing practices as part of a project initiated to respond to the opioid crisis. As part of that effort, a drug atlas showing different prescribing practices across B.C. was developed.
4) Primary Care Integration and Collaboration
As part of a ministerial announcement from 2018, the division is collaborating with different partners to have a pharmacist working in each of the 50 Primary Care Networks in B.C. The goal is to serve as a demonstration project to show pharmacists working in health-care teams in primary care.
5) Leveraging Community Pharmacists
Community pharmacists have been effectively leveraged through this year's record-breaking influenza vaccination campaign.
Pharmacists effectively stepped up to provide emergency supplies of medications to British Columbians during the early stages of pandemic restrictions last year.
Pharmacists continue to support public health efforts to fight the opioid crisis by administering opioid agonist treatment to patients.
6) Continuity of Care Design
A new focus that would involve the division's Clinical Services and Evaluation Branch, which is currently being staffed up.
7) System Level Monitoring and Evaluation and Performance Measurement
The division is creating a health data platform that would draw in data from MSP, PharmaNet and hospital administration to better evaluate and monitor patient outcomes.
8) Patient Centric Digital Tools
The division is creating a health gateway portal so patients can access their medication history, profiles, information on PharmaCare deductibles, lab results, COVID testing results and more. Information will be accessed by patients using their B.C. Services Card.