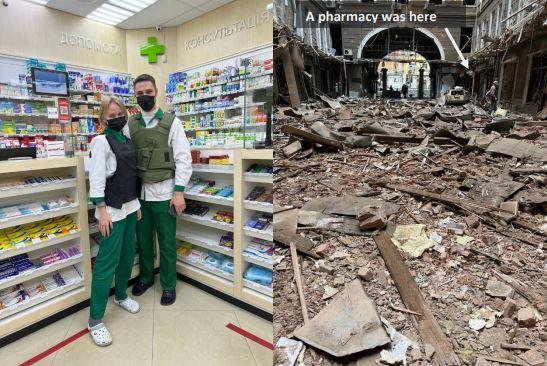 It is impossible for most in Canada to understand how the lives of Ukrainians have been uprooted by an invasion that has left numerous dead and millions more in struggle. In spite of the horror, many still remain in the country, doing their best to help their communities even as their own lives are affected beyond imagination.
Among those who have remained behind are Ukrainian pharmacists.
In March, the International Pharmaceutical Federation connected with the All-Ukrainian Pharmaceutical Chamber to organize aid for both supplies and monetary donations to support health-care in Ukraine.
The Canadian Pharmacists Association and the British Columbia Pharmacy Association were among the first organizations to make monetary donations towards this fundraiser, with a $5,000 donation each from the CPhA and BCPhA. Since then, numerous other organizations have also contributed.
Jane Moiseyenko, member of the BCPhA and pharmacy manager at Austin Pharmasave, is among those British Columbians who have a deep personal connection to Ukraine. She received her pharmacy training from the Ukrainian Pharmaceutical Academy, graduating there in 1995, before moving to Canada in 1999. Her family is from Kharkiv, a city close to the Ukrainian-Russian border where a significant part of the conflict has taken place. Many of her friends and family remain in Ukraine while the war wages on.
"This donation will help in lots of different ways. I know hospitals are drained of basic supplies like bandages and scalpels, and also the civilian population, they need medications that they are taking on a daily basis. Any help would be wonderful," Moiseyenko said.
"I am really grateful that the Association is supporting not only me as a pharmacist, but supporting a good cause for Ukrainian people. I'm really grateful to the Canadian Pharmacists' Association and the BC Pharmacy Association."
To support pharmacists on the frontlines in Ukraine, please visit: fip.org/priorityareas-ukraine