Pharmacists will be compensated a fee of $20-per-assessment, regardless of whether a prescription is written or not.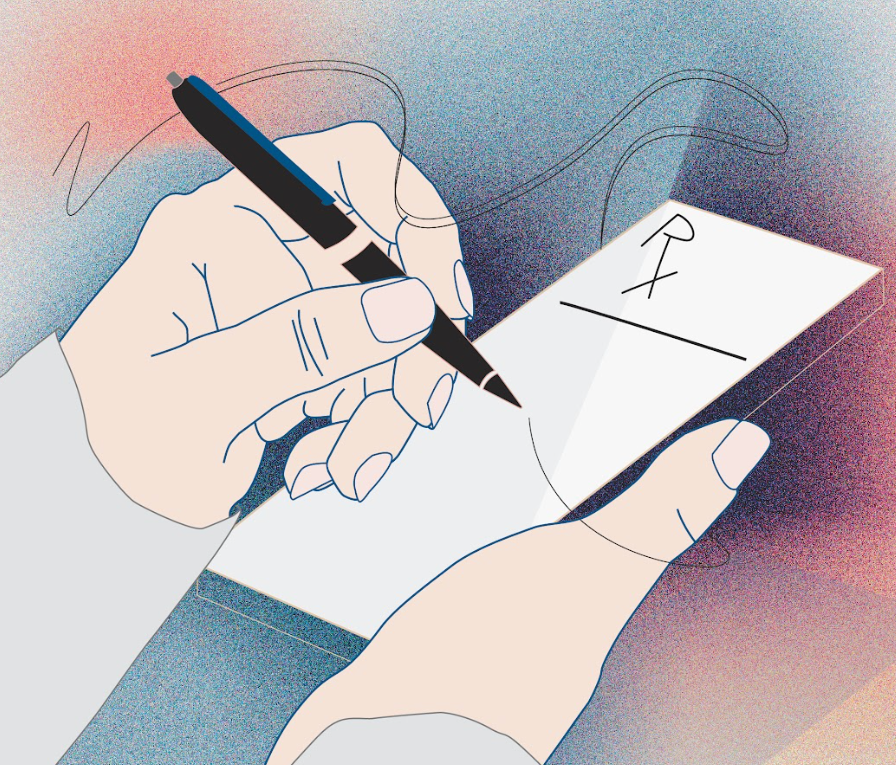 Starting June 1, community pharmacists in British Columbia will be able to make a diagnosis and prescribe medications for a list of 21 minor ailments.
Starting June 1, community pharmacists in British Columbia will be able to make a diagnosis and prescribe medications for a list of 21 minor ailments. The increase in the pharmacists' scope of practice to include the Minor Ailments and Contraception Service (MACS) was announced by Minister of Health Adrian Dix in September 2022. It is the second phase of an expansion of pharmacy services and follows the lifting of many restrictions on renewals, adaptations and injections.
A significant level of effort was required to make this happen. Pharmacists will be compensated $20-per-assessment for any of the 21 minor ailments and contraception, with the exception for emergency contraception, which does not require a prescription or assessment. The fee for an assessment will be provided whether the assessment leads to a prescription or not. This is an important achievement and recognition of the work of British Columbia's pharmacists and their clinical skills.
One of the tools B.C. pharmacists will have is the treatment algorithms available through the Ministry-funded medSask resource, a software tool made to assist pharmacists in decision-making when assessing for minor ailments. The resource is free for all licensed pharmacists and pharmacy students registered with the College of Pharmacists of BC. Nevertheless, pharmacists will be expected to exercise their professional judgement in their recommendations and prescribing practices. To register for and access medSask, please visit bcpharmacy.ca/medSask. A provincial central booking system is also in the works, and it is expected this system would be operational by the end of June.
In early May, the College of Pharmacists of BC issued its Standards, Limits and Conditions for the new prescribing authority. In addition, the College released a mandatory Pharmacist Prescribing for Minor Ailments and Contraception: Regulatory Education Module. Pharmacists must complete this module prior to prescribing for minor ailments and contraception. More information on the College requirements are at bcpharmacists.org/ppmac.
To help prepare pharmacists for the new service, the Association published a 1.5 CEU course consisting of five modules aimed to provide strategies to navigate common challenges pharmacy teams may face when trying to add new services into their existing practice. The modules cover everything from human-resource management to interprofessional collaboration strategies. The course, along with other resources, are available on the Association website at bcpharmacy.ca/MACS.
In this feature, readers will learn about the experiences of pharmacists in other Canadian provinces who have been providing assessment and prescribing services for their communities prior to British Columbia's adoption of the new service.
Pharmacists will be able to assess and prescribe for the following minor ailments:
Disease, Disorder or Condition
Drug Category
Acne
Topical drugs
Allergic rhinitis

Intranasal drugs, including antihistamine drugs
Ophthalmic drugs, including antihistamine drugs
Oral antihistamine drugs

Conjunctivitis

(allergic, bacterial or viral)

Ophthalmic drugs

Dermatitis

(allergic, atopic, contact, diaper or seborrheic)

Topical drugs
Dysmenorrhea
Nonsteroidal anti-inflammatory drugs
Dyspepsia
Gastric acid reducing drugs

Fungal infections

(Onychomycosis, Tinea corporis infection, Tinea cruris infection or Tinea pedis infection)

Topical drugs
Gastroesophageal reflux disease
Gastric acid reducing drugs
Headache
Nonsteroidal anti-inflammatory drugs
Hemorrhoids
Topical drugs

Herpes labialis

Topical drugs, including antiviral drugs
Other types of antiviral drugs

Impetigo
Topical drugs
Oral Ulcers (canker sores, aphthous ulcers)
Topical drugs
Oropharyngeal candidiasis
Antifungal drugs
Musculoskeletal pain
Nonsteroidal anti-inflammatory drugs
Shingles
Antiviral drugs
Nicotine dependence
Nicotine cessation drugs
Threadworms or pinworms
Anthelmintic drugs
Uncomplicated urinary tract infection
Antibiotic drugs
Urticaria, including insect bites

Topical drugs, including antihistamine drugs
Other types of antihistamine drugs

Vaginal candidiasis
Antifungal drugs
The Tablet spoke with three prescribing pharmacists in the provinces of New Brunswick, Prince Edward Island and Ontario to get their perspectives on the new service.
New Brunswick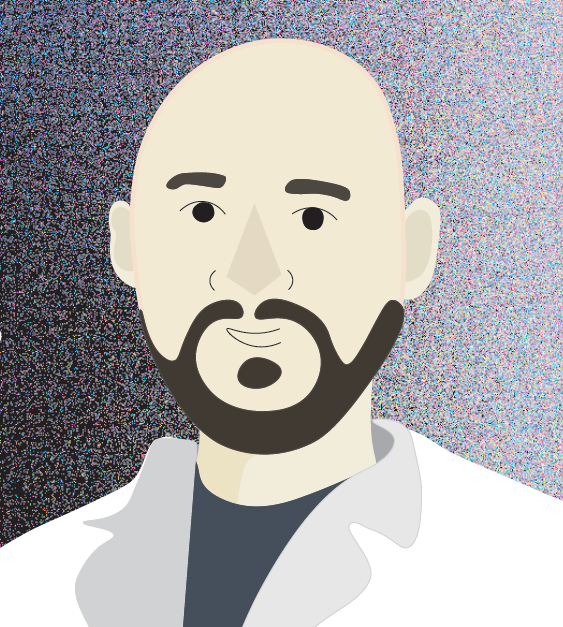 Andrew Drover
Pharmacist Owner, Harrisville Pharmacy
President, New Brunswick Pharmacists' Association
As with other provinces, it was the COVID-19 pandemic that spurred the funding of minor ailment assessments in New Brunswick. Andrew Drover, President of the New Brunswick Pharmacists Association and owner of Harrisville Pharmacy, said privately funded pharmacy prescribing services was already available since 2014, though the services were never very well used, until recently.
"The COVID-19 pandemic really drew attention to pharmacists as primary healthcare practitioners. Because most pharmacies remained opened and accessible throughout the pandemic, people could more easily access a pharmacist than their usual practitioner," Drover said.
The first funded assessments were for urinary tract infections (UTI) in October 2021. This was followed by funding for prescription renewals, shingles, contraception and for COVID-19 treatment, namely, Paxlovid. UTI assessments remain among the most common minor ailments a patient might visit a pharmacy for. In all, pharmacists in New Brunswick are able to assess and prescribe for 32 minor ailments, though not all are publicly funded.
Drover credits the move towards publicly funded assessments, at least partly, to the RxOUTMAP study published in 2018 that demonstrated a high clinical cure rate in patients who were assessed and treated by a pharmacist in one of 39 New Brunswick pharmacies. In the study, clinical cure was achieved in 88.9% of patients.
To be able to prescribe, pharmacists are required to complete a Minor Ailments Orientation offered through the provincial College of Pharmacists. Pharmacists are paid $20 per assessment, regardless of whether a prescription is issued.
The public funding for prescribing brought with it significant patient attention, and responsibilities had to shift for some pharmacy teams in order to manage assessments, dispensing and other pharmacy services. For example, this might mean pharmacy technicians would take over many dispensing responsibilities while the pharmacist consults patients on minor ailments.
"This is truly a team effort. When someone comes in a for a consultation, the pharmacist must separate themselves from drug distribution," Drover said. "With the inclusion of other pharmacy professionals, such as a pharmacy technicians, dispensing a prescription does not have to rely on the pharmacist, and in theory, a pharmacist could spend much of their time in a clinical space counselling clients and providing other primary care. doing these services."
To help handle patient bookings and assessment documentation, Drover uses a software program called MedMe. A range of similar software is available for pharmacists.
"These platforms are quite helpful for pharmacist assessments. The software will allow the pharmacist to document the client encounter, guiding them through the client's symptoms, physical exam, if needed, and ruling out other conditions that would require a referral to another practitioner. In the case of a UTI, you check for red flags, which are anything that makes a UTI complicated, giving you confidence in your decision to initiate treatment " Drover said.
"I'm looking for reasons I should send them to another practitioner. Once I've concluded that they have a UTI and it's uncomplicated, it's basically a choice of product. With the client's input, I make that clinical decision, write the prescription, and off they go."
Prince Edward Island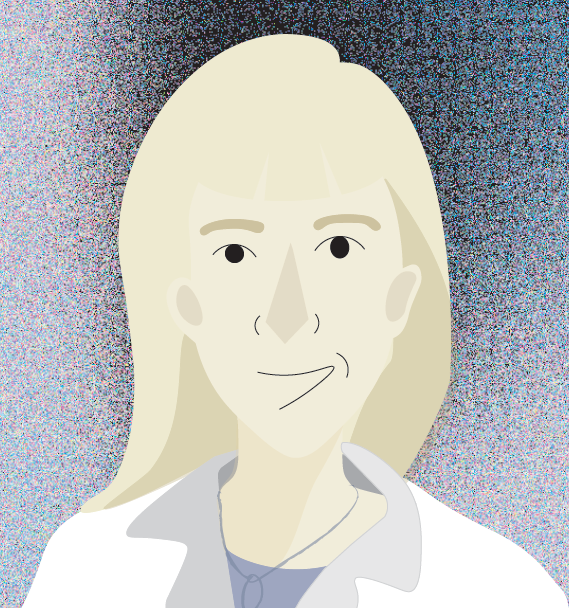 Erin MacKenzie
Executive Director, PEI Pharmacists Association
Like other Atlantic provinces, pharmacists in Prince Edward Island had been enabled to assess and prescribe for minor ailments for some years — in PEI's case, since 2014. However, it wasn't until the worst of the COVID-19 pandemic had passed that the PEI provincial government began publicly funding these pharmacy services.
In October 2022, the PEI government rolled out its Pharmacy Plus PEI program as one portion of its efforts to modernize its health-care system and provide increased access to health-care services for its residents. Through this program, community pharmacists are paid by the government to assess and prescribe for 32 minor ailments, including emergency contraception.
Pharmacy teams are allowed to choose how they wish to offer the new services, whether they wish to offer dedicated appointment-clinic hours, serve walk-ins, or provide some sort of hybrid approach.
Erin MacKenzie, executive director of the PEI Pharmacists Association, said there are currently 27,000 people in PEI who do not have a family doctor, representing approximately 15% of the population, and this lack of access to prescribers was the impetus for the change. Since the launch, she said, there's been a huge promotional push to make sure Islanders know about the newly funded services.
"The government put a lot of money and a lot of effort into promoting this as a co-branded service. On the side of our civic buses, everywhere, you're going to see 'Call your pharmacist'. It's quite incredible and they foot the bill for all of it," MacKenzie said.
Previously, pharmacists were able to provide assessments and prescribe but would bill the patient directly for the service. This meant that pharmacists were often an alternative, back-up option for patients only when they couldn't access a doctor or visit the emergency room. At that time, there wasn't significant uptake from patients.
Now, there are Drug Identification Numbers associated with billing for each of the 32 minor ailments, to better track how the new service is being used, and pharmacists are compensated a fee of $25 per common ailment assessment , regardless of whether a prescription is written or not. A $20 fee is also available for prescription renewals .
MacKenzie said the Association has also been supporting its members with resources, including facilitating access to the optional, but strongly recommended medSask minor ailment and self-care guidelines, and creating social media spaces where pharmacists can collaborate and share questions and answers as the new services are increasingly used.
Since October 2022, she said the public has been taking advantage of the new pharmacy services. For minor ailment assessments, her members are seeing a routine mix of respiratory illnesses, cold sores and urinary tract infections.
For pharmacists anxious about the new scope, MacKenzie has some advice: "It's not as scary and terrifying as you think it's going to be. It's just a matter of wrapping your head around whether or not you're actually the one initiating therapy. It's the mindset of flipping it around. Rather than being consulted by another healthcare provider on what you would recommend, you provide it yourself."
MacKenzie said a feedback gathering process is ongoing, with regular surveys being sent out to pharmacies, emergency room doctors and the public to assess the impact of program. Three sets of assessments have been planned through 2023.
"We are monitoring anecdotal feedback, all of the stats, the number of interventions that happened per week, types and everything else," MacKenzie said. "Some of the things we've already seen: on days where there's a holiday or civic Monday, people are really taking advantage of pharmacies on those days where no doctors' offices would be open."
Ontario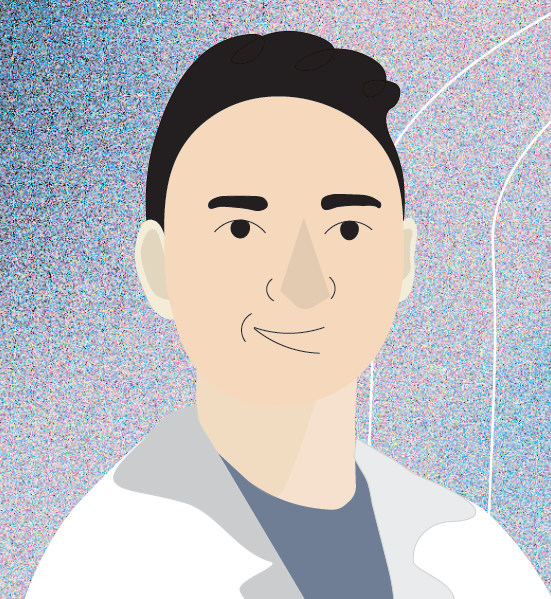 Andrew Wong
Associate Owner, Shoppers Drug Mart #867
The most useful preparation in the lead up to prescribing authority for Ontario pharmacist Andrew Wong was being able to practice with the associated software about a week before the service officially launched.
On Jan. 1, 2023, Ontario pharmacists were authorized to assess and prescribe medications for 13 minor ailments, including conjunctivitis, cold sores and uncomplicated urinary tract infections. Prescribing for contraceptives was not included in the new scope of practice.
Wong, Shoppers Drug Mart Associate Owner at the banner's Keele & St. Clair location in Toronto, and his team accessed the integrated MedSask clinical practice guidelines for the 13 minor ailments prior to Jan. 1, making a significant difference in their ability to ensure a smooth rollout. Shoppers Drug Mart said it provided all Associate Owners access to digital forms inclusive of the medSask algorithms integrated into their pharmacy system, allowing for efficient documentation and auto fax functionality for continued communication to other practitioners. The company said these tools allow the pharmacists to mainly focus their time on each patient and provide the best recommendations based on their needs.
"We launched the prescribing tool and it asks the questions on the medSask algorithm for the ailment, and depending on how the patient responds to the answers, it would direct you to the next question, or direct the pharmacist to refer the patient," Wong said. "It really helped steer the decision-making and made it pretty black and white. I would say it's almost foolproof, as long as you ask the right questions and document properly."
After trying out the software himself, Wong introduced it to his teammates, including assistants and technicians, to gather any potential questions that could arise during the real patient interaction. Since the launch, Wong estimates his team has been providing about five assessments for minor ailments daily, with each assessment requiring about five to 10 minutes of a pharmacist's time to conduct. Notably, Wong has not had to increase staffing and continues to dispense about 200 prescriptions per day in addition to providing the new services.
Wong recalled that pharmacists were being prepared in the leadup to prescribing authority for about six months, with an increasing amount of training materials, educational tools and resources being made available by Shoppers Drug Mart as the date got closer.
To meet patients' expectations, Shoppers Drug Mart said its Associates are offering both walk-in and appointments through their booking system. The company said it hosts 13 different appointment types and an explanation of each condition on its website, which allows customers to easily understand where their pharmacist can help. The company allowed Associates and their pharmacy teams to drop in and ask questions to a technology support team, which helped ensure any issues were dealt with rapidly.
Currently, the only mandatory component for pharmacists to complete is a self-assessment from the provincial College of Pharmacists to ensure registrants understand the ethical and legal considerations that come with providing assessment and prescribing services.
Wong added that, like in B.C., pharmacists in Ontario had recently been provided access to the provincial patient information system, called the ConnectingOntario ClinicalViewer, which is an online portal that provides access to digital health records such as lab results, hospital records, imaging reports and more. Much of this information proved crucial in performing patient assessments, he said.
"Not too many challenges so far," Wong said. "It was really more just being ready for day one, having all the tools and resources available at our fingertips, whether it's access to ConnectingOntario, the booking platform being functional, once all those things are in place, we were good."