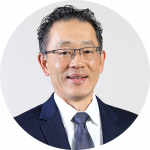 It's about time! B.C. pharmacists are finally getting the ability to prescribe for minor ailments and contraception this year.
Like all pharmacists, my thoughts immediately turned to the pragmatics of this new scope and how it would be implemented in pharmacies.
What kind of training would pharmacists have access to? What were the minor ailments? How quickly could we take training? How do we figure this new authority into our workflow? And what would the public expect?
While being one of the last provinces in the country to have the ability to prescribe for minor ailments (yet one of the first to be able to prescribe for contraception) seemed frustrating for many, what we have been able to do is learn from others.
This issue is focused on B.C.'s pharmacists new authority called Minor Ailments and Contraception Service, or MACS, that goes into effect on June 1, 2023.
In this issue of The Tablet, we've interviewed three pharmacists — one from Ontario, one from Prince Edward Island and one from New Brunswick — who've had experience implementing minor ailment prescribing and what they've learned.
Additionally, we've got videos online at bcpharmacy.ca featuring pharmacists in Ontario sharing their experiences on what a consultation looks like.
We're working to make sure you have the resources you need in advance of the June 1 implementation.
In April, the BCPhA announced the launch of the Ministry-funded medSask minor ailment guidelines that's free to all pharmacists and students in British Columbia, and the University of British Columbia's Continuing Pharmacy Professional Development launched more resources for minor ailment prescribing free to pharmacists.
Earlier this year, the Association conducted a survey of members about minor ailment prescribing and your comfort level in prescribing and what kinds of support you need. Of the 890 individuals who completed the survey, 91 per cent want — and 80 per cent plan — to prescribe for minor ailments and contraception.
This is exciting news not just for the profession but for British Columbians needing access to care.
Chris Chiew
President
BC Pharmacy Assocation