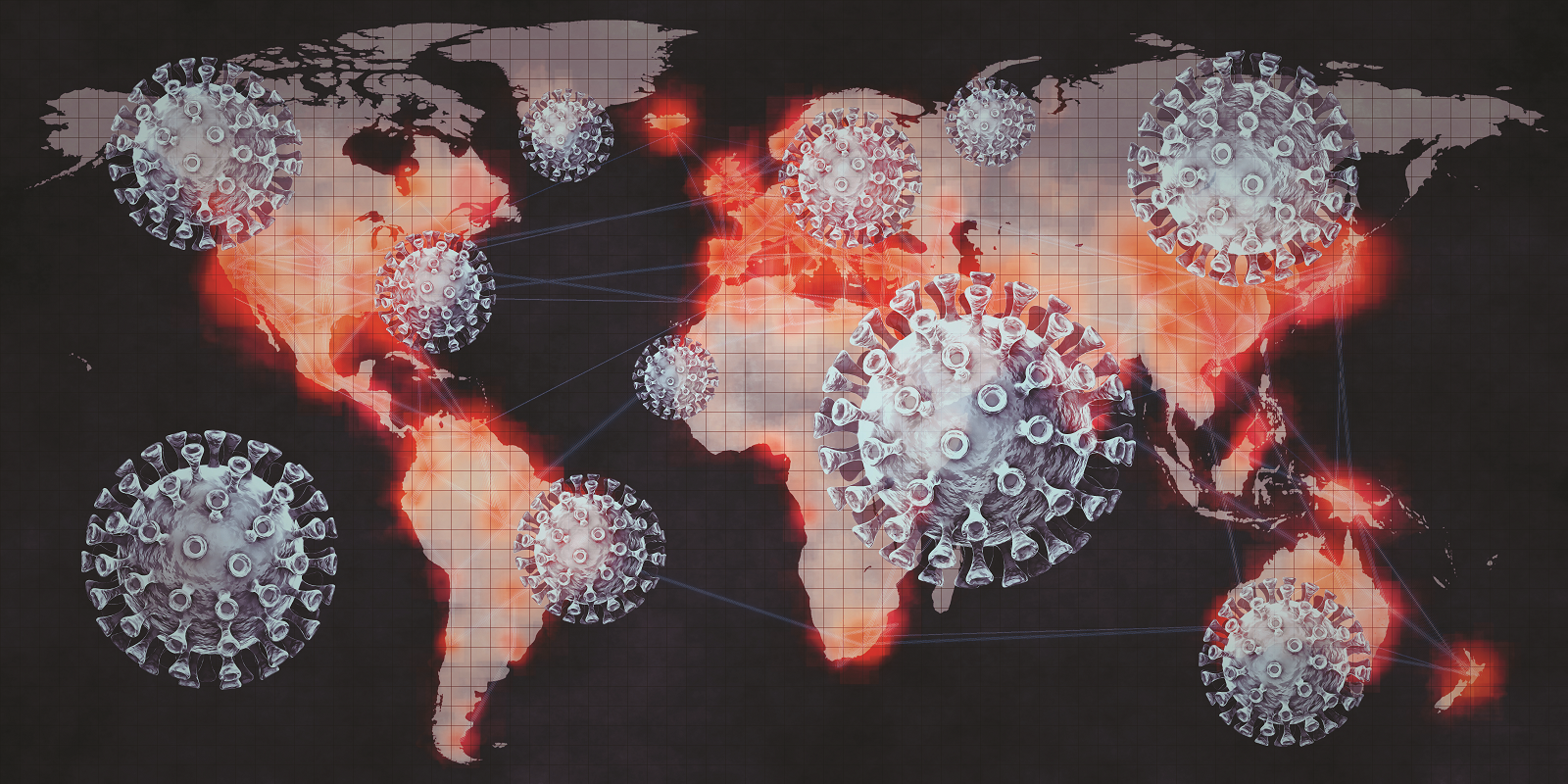 As the number of COVID-19 cases caused by variants of concern continues to grow across the country, the Public Health Agency of Canada provided an update on its efforts to keep track of the four main variants of concern.
These variants have recently been referred by letters of the Greek Alphabet: Alpha, Beta, Gamma and Delta. The decision to update the nomenclature was made by a group convened by the World Health Organization to identify easy-to-pronounce yet non-stigmatizing labels for variants that had, until recently, been referred to by the general public by the countries they were first detected in.
Variants and their countries of origin
The Alpha variant, known as B.1.1.7, first detected in the United Kingdom.
The Beta variant, known as B1.351, first detected in South Africa.
The Gamma variant, known as P.1, first detected in Japan but later identified to be originated in Brazil.
The Delta variant, known as B.1.617.2, first detected in India.
To track these variants, Canada formed a large-scale sequencing effort through the formation of the Canadian COVID Genomics Network in April 2020, said Dr. Gary Van Domselaar, with the National Microbiology Laboratory of the Public Health Agency of Canada (PHAC).
Van Domselaar said as of late June, his organization has been able to track up to 70% of COVID-19 positive cases – one of the highest sequencing rates in the world, he said – to identify which variants are most common in Canada.
"As our capacity increases and our case load decreases, we are on track to achieve a theoretical sequencing rate of 100% of covid positive cases," Van Domselaar said in a June presentation to health workers.
From the federal government's perspective, a variant of concern is classified as such when it is demonstrated to have one of the following: increased transmissibility or a detrimental change in COVID-19 epidemiology, increased virulence or change in clinical disease presentation, decreased effectiveness of available diagnostics, vaccines, therapeutics or public health measures, or when defined as a variant of concern by either the World Health Organization or a provincial/territorial assessment group.
Currently, in Canada, it's estimated that at least 80% of all new cases are now one of these four variants of concern, said Lindsay Whitmore, manager of COVID-19 Epidemiology and Surveillance with the PHAC.
Alpha variant cases make up the vast majority of positive cases currently in the country, she said. But the one officials are increasingly concerned about is the Delta variant. Cases of those infected with the Delta variant are 50% more likely to be hospitalized compared to the Alpha variant.
The overall proportion of Delta cases in Canada as of June 9 was only approximately 630 cases, according to data presented by the PHAC, but is growing, with transmission occurring in younger groups and through community transmission. As of June 18, Dr. Theresa Tam, chief public health officer of Canada, said the number had increased to more than 2,000 confirmed cases.
The PHAC has also been tracking vaccine effectiveness against the four variants.
So far, its data suggests that all vaccines are only minimally affected when employed against the prevalent Alpha variant in Canada. After two doses, the vaccine protection from symptomatic infection ranged from the low end of 70.4% for AstraZeneca, to the upper end of 90% for both the Moderna and Pfizer vaccines.
For the Beta variant, vaccines did have some reduced effectiveness, with the mRNA vaccines Moderna and Pfizer reporting a 88% protection from symptomatic infection after two doses, while AstraZeneca's protection plummets to 10.4%.
The mRNA vaccines again hold well against the Delta variant, with protection against symptomatic disease of 87.9% following two doses, while AstraZenca lags behind at 59.8% protection. Currently, the PHAC does not have data to report on vaccine effectiveness on the Gamma variant.
Despite the dominance of variants of concern now making up the vast majority of COVID-19 cases in the country, so far, Canadians have not been dying at a higher rate, Whitmore said.
"The cases have been younger. The risk of death increases with age and various risk factors, and right now what we're seeing is, yes, an increase in severity with all the variants of concerns, particularly the Delta, but that hasn't necessarily extrapolated to increased deaths," she said.
"We are lucky enough right now to have lower death counts."