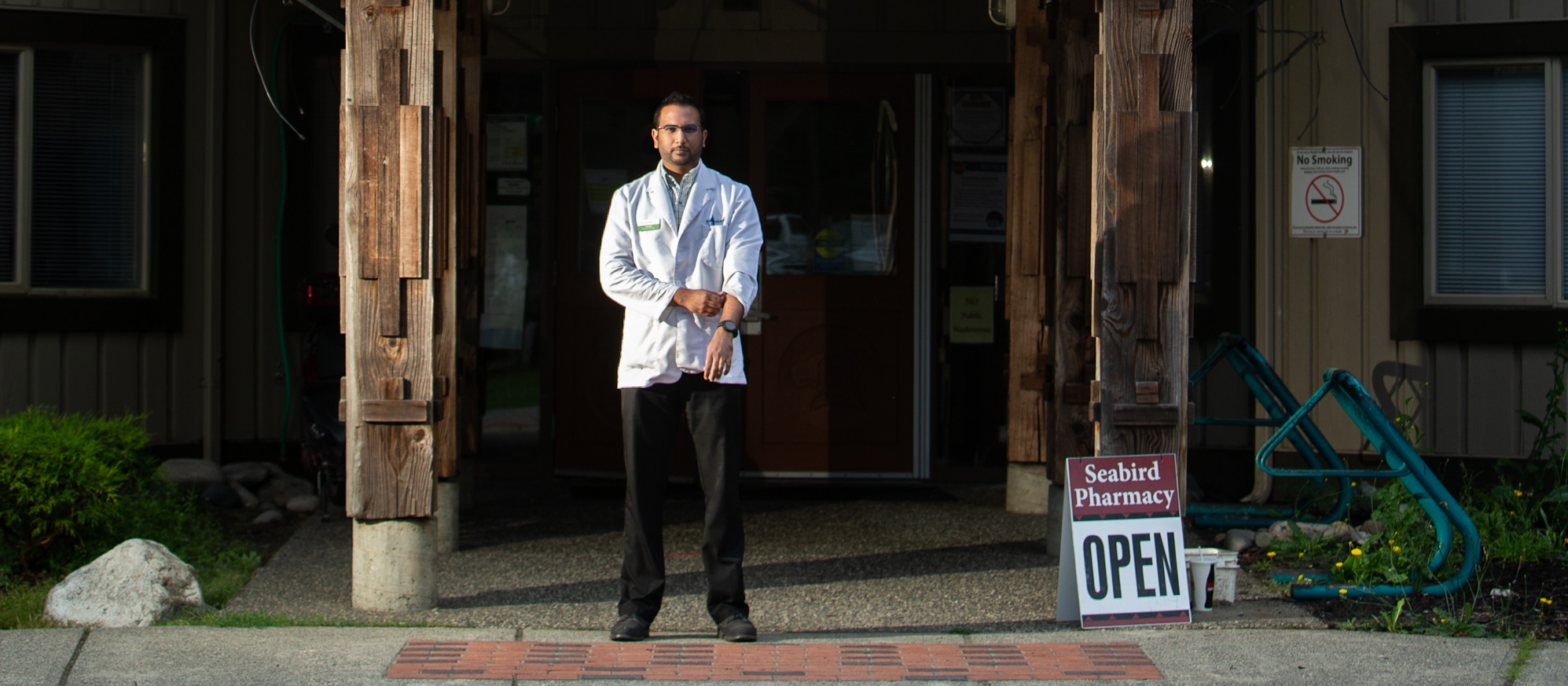 Javed Jokhoo is pharmacy manager at Seabird Remedys Pharmacy, which is located on the land of the Seabird Island Band and serves almost exclusively First Nations clients.
The first edition of the British Columbia Cultural Safety and Humility Standard was published on June 14, 2022. The standard, published by the Health Standards Organization with funding from the First Nations Health Authority (FNHA), outlines the responsibilities of health systems and health and social service organizations in British Columbia to establish a culture of anti-racism and cultural safety and humility in their services and programs.
Dr. Nel Wieman, Deputy Chief Medical Officer with the FNHA, was co-chair of the Technical Committee that oversaw the standard development process.
She said work on the new standard began in 2018 and is intended to partly respond to the In Plain Slight report by Dr. Mary Ellen Turpel-Lafond, which itself was a document to review Indigenous-specific racism in the provincial health care system. The part of the In Plain Sight report that the standard aims to address is the finding that, "Indigenous health practices and knowledge are not integrated into the health care system in a meaningful and consistent way."
Wieman said the intent of the standard is to guide health organizations to start making commitments to cultural safety, humility and practicing anti-racism.
"It defines the quality expectation of health and social services provided by organizations in British Columbia," Wieman said. "We all know, even before the In Plain Sight report, that widespread and systemic racism, stereotyping and discrimination against Indigenous Peoples in British Columbia has resulted in a whole range of negative impact, up to and including harm and even deaths."
Wieman said the standard is currently used for reference and is applicable to all types of health organizations in B.C. She said there are plans to eventually develop a national standard, and to accredit the current B.C. standard.
"Somewhere, some day, today, a First Nations, Metis, or Inuit person in British Columbia is having the worst day of their life — not just because they may be ill in some way, but because of how they are treated in the health-care system. They may be misdiagnosed, they may be not given the treatment that they deserve, they may be treated in a discriminatory or racist manner," Wieman said.
"That's why we do this work. First Nations people have a right to access a health-care system that is free from racism and discrimination, and to feel safe when accessing care."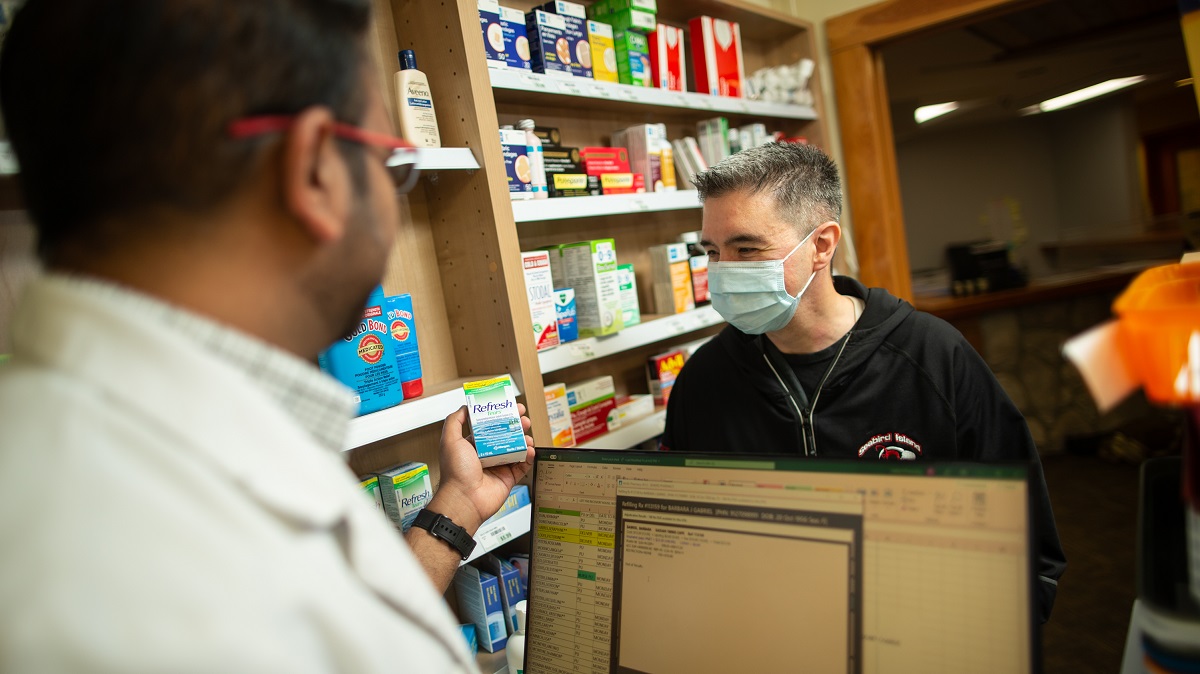 Dr. Robert Fox (right), staff physician, speaks with pharmacist Javed Jokhoo at Seabird Remedys Pharmacy.
Javed Jokhoo, pharmacy manager of Seabird Remedys Pharmacy, works almost exclusively with First Nations clients. Jokhoo's pharmacy is located in the Agassiz area on the territory of the Seabird Island Band. and he operates his pharmacy in a community health centre, along with several doctors, a dentist and nursing staff. He said the most important lesson for pharmacists working with First Nations is that trust has to be earned. All together, there are approximately 700 community members living in the area.
"We have to understand what they have been through before, especially the older generation, the residential schools, and we have to make it better for them," Jokhoo said. "There is always that generational trauma that keeps happening every generation after generation, and it's up to us to address that and make them feel reintegrated in the health system again."
Jokhoo said he first started at Seabird four years ago and had previously worked in Williams Lake, where there was also a significant First Nations population. At first, the majority of the First Nations community members did not trust him.
"For them, it was all of a sudden a complete stranger was here. It was a very long process. It started with me chatting with them, asking them here and there about their daily life. Eventually, they started talking to me about their childhood, their culture, you name it, but it's along process and it's all about communication and interaction," Jokhoo said. "I had to show them that I was not just a random pharmacist, or a random guy standing there telling them to take this pill."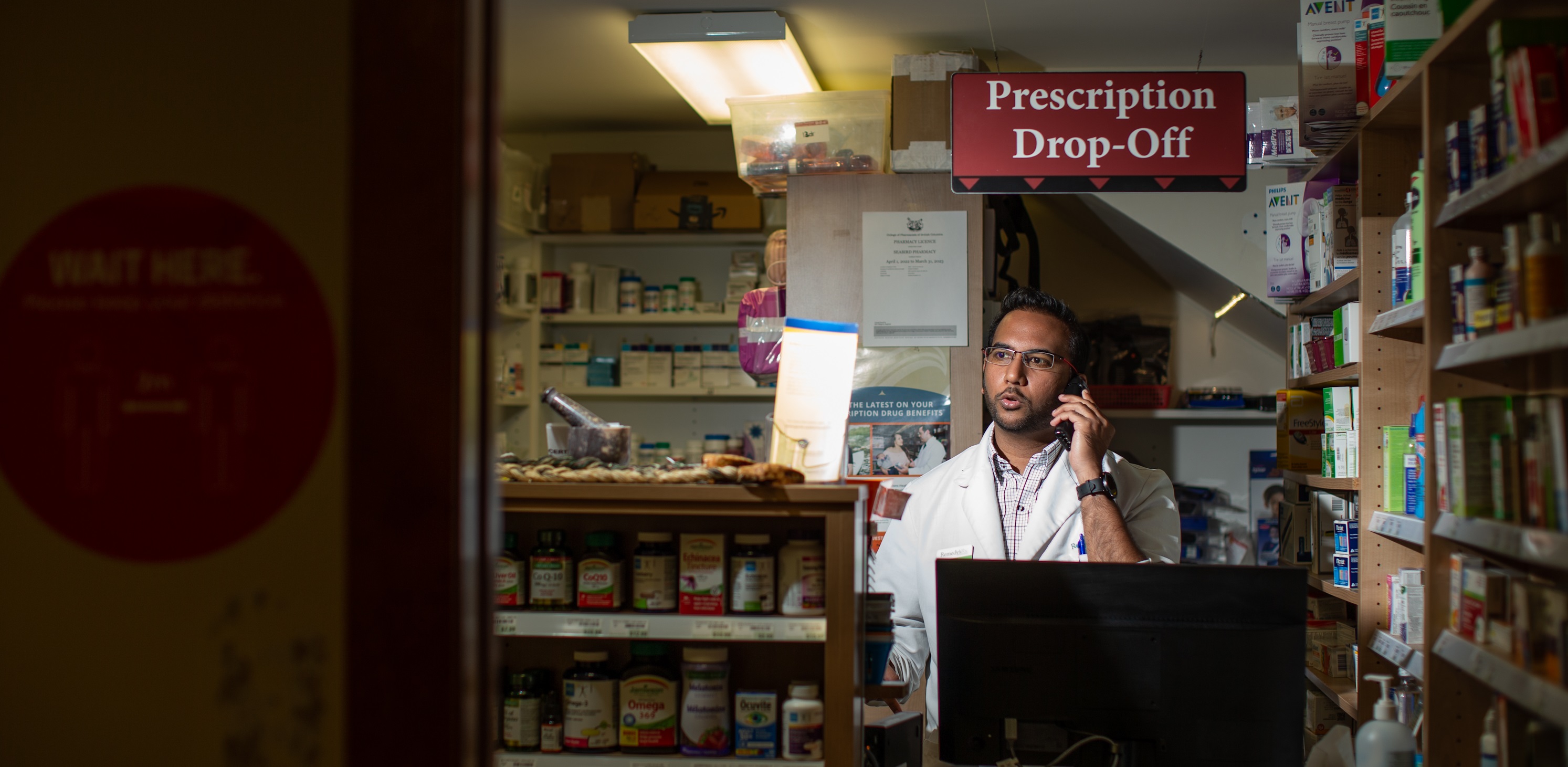 Jokhoo, pharmacy manager of Seabird Remedys Pharmacy, works almost exclusively with First Nations clients.
He said gaining that trust is a step that each health-care professional must earn. When Jokhoo hires new pharmacy assistants, the new staff member is introduced slowly, over time, to regular clients. Only when they are a familiar fixture in the pharmacy will the new employees start interacting with patients.
Even now that he has worked as the only pharmacist in the community for years, there are still many community members who are reluctant to access health services.
"A lot of people here use cultural medications, plants, and other types of ancestral medications. Where they might come to me is at the point when they believe the ancestral medications are no longer working for them. They will come to me and we will design a new plan," Jokhoo said. "It's how you build a proper communication, how to remove those barriers with the person."
Wieman said the B.C. Cultural Safety and Humility Standard is the first standard of its kind in Canada. A copy of the Standard is at healthstandards.org for purchase.