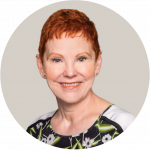 The days we have all waited for are here: long, warm and just right for slowing down and taking a break. But if you talk with pharmacists across the province most would say their days are full and that there is excitement and satisfaction about the new scope of practice enabling prescribing for minor ailments and contraception.
On day one of the new authority being granted, patients were literally lined up to get this new care from their pharmacists. As my pharmacist said, people knew what the new authority was and were so happy to have the health-care provider who knew them be well-positioned to help them in this new way.
Interestingly, my pharmacist said the new authority was not only great for patients but it is really good for pharmacists in that it pushed them outside their comfort zone — he said, of course we know how to do these assessments and provide this care, but it's a great opportunity for us to stretch and expand our knowledge. I certainly have heard this from other pharmacists. Some said that pharmacists wouldn't feel prepared or ready to provide the new prescribing, but nothing could be further from the truth.
B.C. was able to benefit from the wealth of assessment and support materials available in other provinces. Through the collaboration of the Ministry of Health, UBC, the College of Pharmacists and the BCPhA, a comprehensive set of support and training materials is available to all pharmacists. The Association has added a team member to assist pharmacies with workflow and planning to accommodate the new patient care offerings and to provide general support. This partnership has been terrific and a testament to the commitment all of us share to increasing access for patients for minor ailments and contraception prescribing. It is a model of how we should always work together.
On average about 1,000 people are being assessed for minor ailment and contraception daily. When you look at this from an annual perspective, it means that at least 365,000 patients will have access to timely and appropriate care that would not have otherwise been available to them. This will have a material impact for patients and the health care system in B.C. And it will only grow over time. Every pharmacist who does an assessment should take pride in the fact that they are making a real difference for patients.
The central booking system was launched in late June and is gaining traction. Patients have the option to book an online appointment or drop into their pharmacy of choice. As we have seen with central booking for COVID and flu vaccines, this helps patients find the right option for them and enables pharmacists to better plan their resources to meet the patients' needs.
This new authority has been on the top of the list for what B.C. pharmacists wanted to be able to do for a long time.
Many people over many years worked hard to make this happen. I look forward to seeing how the new services gather momentum.
Geraldine Vance
Chief Executive Officer
BC Pharmacy Association