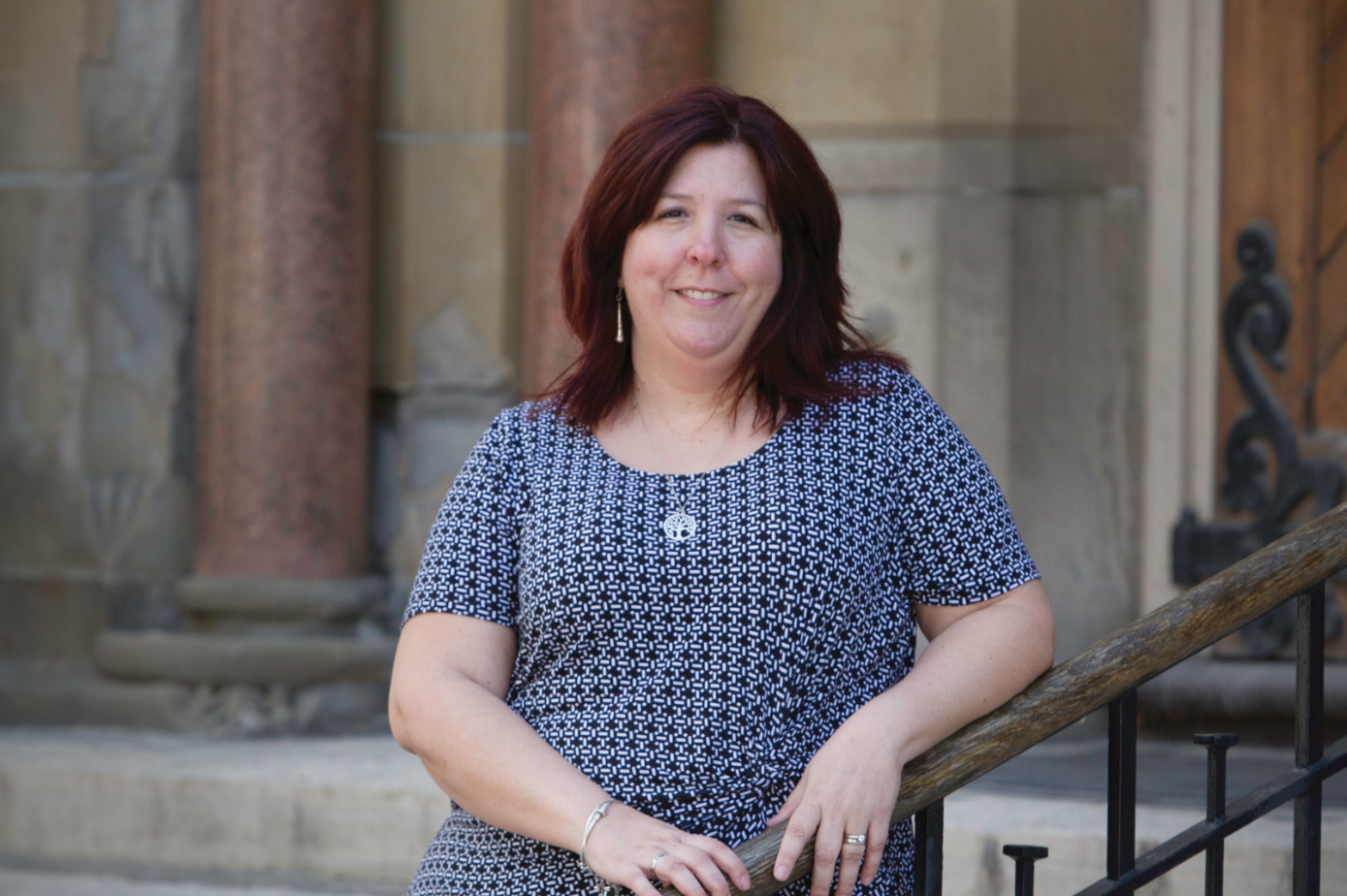 Melissa Sheldrick lost her eight-year-old son due to a medication error at her local pharmacy. The mother, teacher and patient safety advocate will headline the BC Pharmacy Association's 2019 conference in May.
Keynote speaker and patient safety advocate Melissa Sheldrick makes heartfelt case for mandatory error reporting
BC Pharmacy Association members can expect some exciting and engaging changes at this year's annual conference, which will take place in Vancouver for the first time in more than a decade.
Condensing from three to two days — May 10 and 11, 2019 — this year's conference is designed to make a big impact on delegates, from frontline pharmacists representing all parts of the province to key decision makers from across Canada. Centred on the theme of 'finding solutions,' conference speakers and topics will address ideas for finding solutions for payers, for pharmacists, and above all, for patients.
"Everything we do in our role as pharmacists is ultimately about patient care," says Linda Gutenberg, BC Pharmacy Association's deputy CEO and director of Pharmacy Practice Support. "The conference will feature a range of engaging and thought-provoking therapeutic content, but with all of our different speakers, what we're trying to do this year is bring it back to the patient. How can we impact their lives? How can we continue to improve patient safety and quality care?"
Patient safety advocate Melissa Sheldrick will address these questions and more in her heartfelt case for mandatory error reporting as the conference's keynote speaker. An elementary school teacher and mother who lost her eight-year-old son in 2016 due to a medication error, Sheldrick shares her personal tragedy with others in an effort to increase the safety of Canada's health-care system for all patients. Invited to be a part of the College of Ontario Pharmacists Medication Safety Task Force, Sheldrick was an integral part of the College's introduction of the medication safety program in Ontario in 2018. She has spoken with numerous pharmacy groups, including most recently at the Canadian Pharmacists Association conference in New Brunswick in the summer of 2018.
"As the College of Pharmacists of BC is in the early planning stages of what a medication safety program would look like in B.C., we have the opportunity to hear from the patient directly why this is an important step for pharmacists," says Gutenberg, who was a member of Sheldrick's audience at the CPhA 2018 conference.
Another popular topic being covered at the conference is medical cannabis with several experts presenting on studies being done and therapeutic guidelines as well as James O'Hara, President and CEO of the patient-run non-profit agency Canadians for Fair Access to Medical Marijuana, who are advocating for pharmacies to be the distribution point for medical cannabis.
The role of therapeutic nutrition in managing Type II diabetic patients will be explored by Sean McKelvey, who will be presenting preliminary findings on a therapeutic nutrition study for diabetic patients done in conjunction with the University of British Columbia that has shown amazing results in reducing medications and improvement in the patient's diabetes.
Dr. Christy Sutherland will present on therapeutic considerations when initiating OAT therapy and why some patients are started on buprenorphine/naloxone therapy, while others are started on methadone. The role of Metadol-D® will also be discussed.
Delegates will be invited to attend breakout sessions throughout the conference, to hone in on the topics and speakers of greatest interest and relevance to their role and community. The conference trade show will be held on Friday, May 10 in the evening, and the BCPhA's 2019 Pharmacy Excellence Awards Gala will be held on Saturday, May 11 to finish the conference celebrating the amazing pharmacists in B.C.
To learn more about the 2019 conference and to register, visit bcpharmacy.ca/conference.
Written by Angela Poon, managing editor for The Tablet.