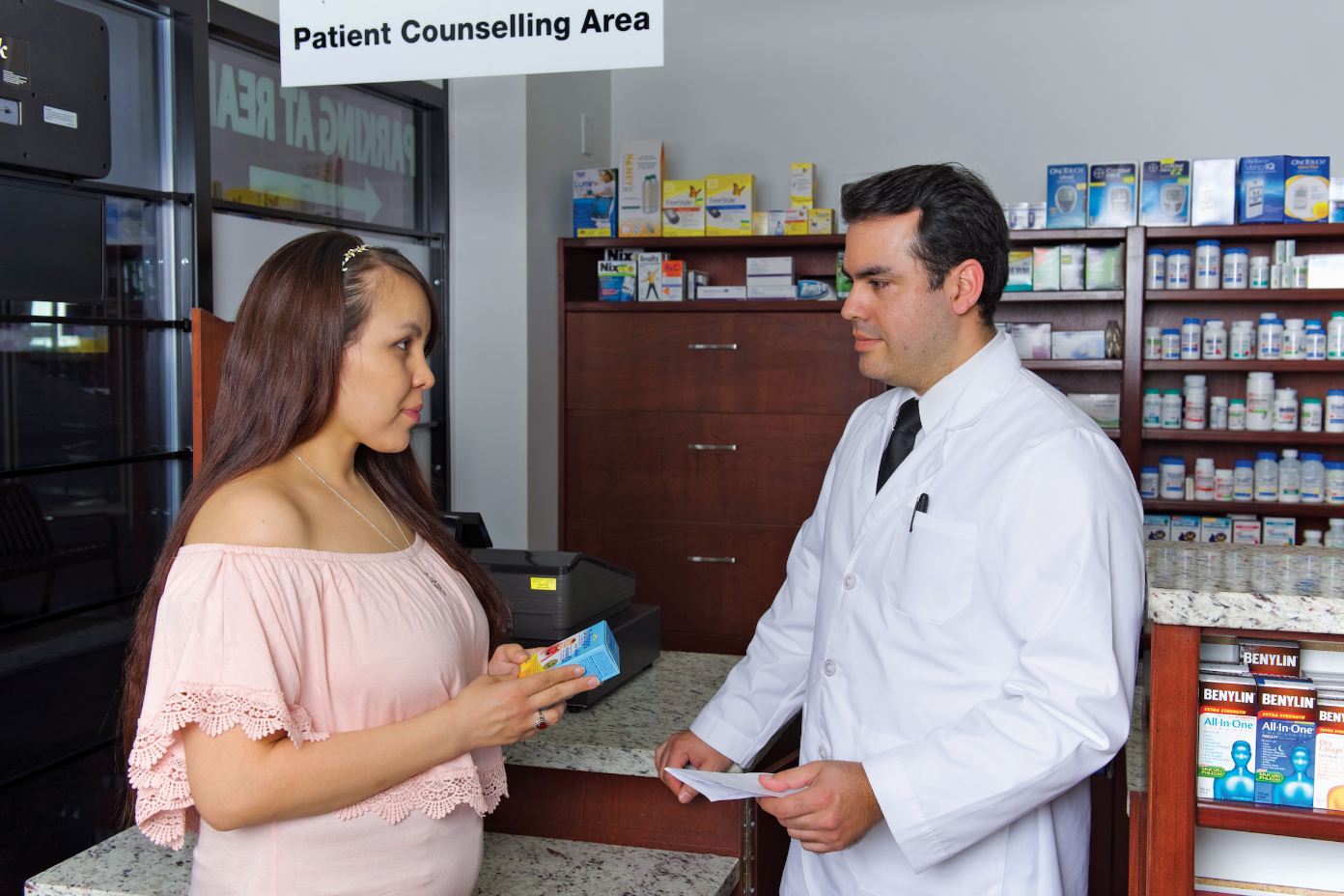 On Oct. 1, 2017, the First Nations Health Authority transitioned its clients from the federal Non-Insured Health Benefits program into the newly created Plan Wellness under B.C.'s PharmaCare program. Photo Credit: Courtesy of First Nations Health Authority
The BC Pharmacy Association is partnering with the First Nations Health Authority (FNHA) to support pharmacists in effectively navigating PharmaCare's Plan Wellness, apply its policies in their practices and to support the pharmacy care provided to First Nations in British Columbia.
On Oct. 1, 2017, the First Nations Health Authority transitioned its clients from the federal Non-Insured Health Benefits (NIHB) program into Plan Wellness, a newly created plan in B.C.'s PharmaCare program. Plan Wellness is structured to enable a holistic and health equity lens that considers the realities and context of First Nations in B.C.
B.C. pharmacist and owner of Pharmasave Tofino, Laura McDonald, was contracted by the BCPhA to develop training materials and help facilitate community engagement sessions in several communities that serve large Indigenous populations, including Prince Rupert, Terrace, Prince George and Hazelton. McDonald speaks from her own experiences as a pharmacist and pharmacy owner providing services to a First Nations community that is accessible only by boat or float plane, and also hosted several webinars for pharmacists across the province in 2017.
In 2019, as community pharmacists continue to work towards finding solutions for their Plan Wellness patients, McDonald will join a comprehensive panel of speakers to further engage pharmacists throughout B.C. communities to address information gaps, offer further education and invite and receive feedback from the field.
"Our first round of community engagement sessions in 2017 and 2018 was helpful and informative in launching the Plan Wellness transition," says Jerry Mejia, a specialist with the BCPhA Pharmacy Practice Support team. "Our goal in this new collaboration is to reach communities we were unable to visit the first time around, as well as to identify the areas of the program needing further clarity and assistance. We aim to provide solutions and troubleshooting resources to address common issues."
The team, which includes representatives from BCPhA, FNHA, PharmaCare and the Ministry of Health, held its first engagement session in Kamloops, on Nov. 8, 2018, with 32 pharmacy professionals from seven pharmacies in attendance.
"It was really well received," says McDonald, of the Kamloops session. "It's great to recognize all the work that has been done in making this transition happen, from the FNHA to the pharmacists out in the field. Everyone has handled it very gracefully, and there is a real desire for continued learning. It's exciting to be able to fine-tune our training resources a little bit and establish some of the areas in which pharmacists are getting stuck."
Some of the most common challenges are the volume and turnaround time of special authority status requests, as well as timely access to medications for all patients, notes McDonald.
"It's great to see the team collaborating to help bridge some of these gaps," she adds. "PharmaCare is such a key player in all of this and so to have them hearing the voices and concerns that are impacting patients getting their medications is essential."
While further sessions will take place in several communities throughout the first half of 2019, including Duncan, Prince Rupert, Prince George and Campbell River, all pharmacists are encouraged to learn more about the Plan Wellness program, as well as the overarching practice of cultural safety and humility. The practice of cultural safety and humility is the process of recognizing and striving to address the power imbalance and systemic biases inherent within the health-care system. As the FNHA website states, "Cultural humility involves humbly acknowledging oneself as a learner when it comes to understanding another's experience."
"This is a growth opportunity for all communities," notes McDonald.
To learn more about the Plan Wellness program for FNHA patients, attend an upcoming webinar at bcpharmacy.ca/education/etraining. For further information, visit:
To learn more about cultural safety and humility, visit fnha.ca/wellness/cultural-humility or take the online San'yas Indigenous Cultural Safety Training program for all B.C. health-care workers at sanyas.ca.
Written by Angela Poon, managing editor for The Tablet.