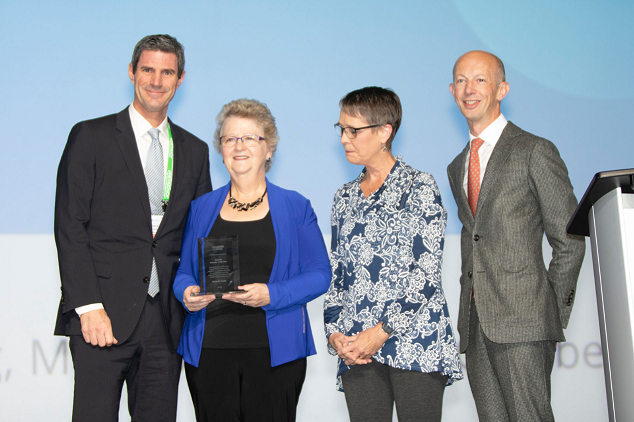 From left to right:
David Parolin, National Field Sales Director for LifeScan, Elaine Cooke, Diabetes Educator Award Winner, Shelley L Jones RN, BScN, CDE, and Peter A. Senior MBBS, PhD, FRCP.
Recently honoured by Diabetes Canada as the Diabetes Educator of the Year in 2019, Elaine Cooke has made a meaningful impact on diabetes education over the course of her career as pharmacist and Certified Diabetes Educator (CDE).

In addition to her work with patients as a long-time employee of Safeway, where she travelled across B.C. to provide diabetes clinics for Safeway patients, Cooke was Editor-in-Chief of the Diabetes Communicator, Diabetes Canada's professional publication, and creator of the BC Pharmacy Association's Diabetes Health Coaching program.

A nationally recognized speaker and Canadian Pharmacists Association's 2005 Pharmacist Diabetes Educator of the Year, Cooke's career-defining specialization was originally inspired by her mother, who suffered from diabetes.

"From my mother having diabetes, I focused on learning as much as I could to help my diabetes patients," says Cooke. "I feel that pharmacists, as the most accessible health-care professional, have a lot to offer in disease management. With one in three Canadians affected by diabetes, it is a great place to start."
Diabetes Educator of the Year winner found inspiration within her own family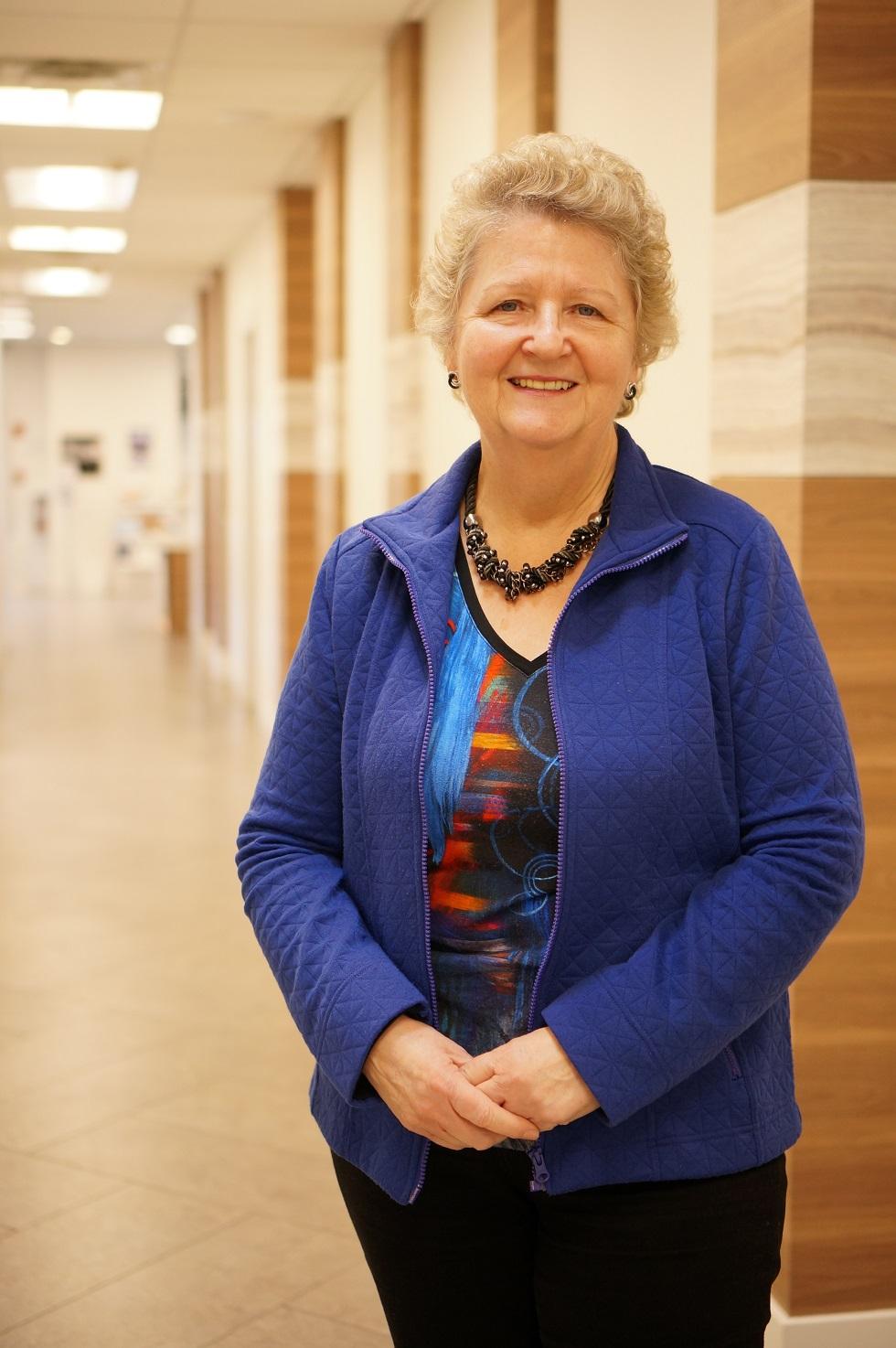 How did you get your start in pharmacy?

I received my degree in 1974 from the University of British Columbia. My first employer owned two pharmacies in Port Coquitlam, my hometown. Working at an independent pharmacy, especially four years later when I started managing one of the locations, you were not just the pharmacist, but the postmistress, front store manager, responsible for cash reconciliation and doing bank deposits. I learned a lot about running a business during my time there.

You were a pharmacist with Safeway for nearly 30 years. What were some of the biggest changes in pharmacy that you saw during your time with the company?

I started working for Safeway when their Abbotsford store opened in 1987 and became the pharmacy manager in 1988. I then managed the Maple Ridge location when it opened in 1999. Grocery stores were just starting to have pharmacies in the 80's, and I remember kidding from other pharmacies, asking if we sold lettuce with a prescription. To me, I was now able to practice pharmacy as I learned it at university—no front store or cashing up to deal with.

The Abbotsford pharmacy piloted multiple new computer programs and the start of the online BC PharmaCare system. Pharmacy computer programs grew over the years, from just filling and billing the script to having drug interaction checks, access to online references, automatic inventory management and ordering and more. Pill counting machines for high movers became available, then large complicated machines could prepare the prescription and label it. We went from training our own assistants to having assistants that had gone through recognized training programs then to registered pharmacy technicians.

Safeway supported my work in diabetes, and when I became a CDE in 2002 they provided me with eight hours a week to work on diabetes projects and patient clinics. I became a presenter for diabetes and other disease states for patients and staff. In 2012, I stepped down from management and focused on staff training around diabetes, medication reviews and other programs with minimal dispensing, in addition to performing clinical services for patients.

Since leaving Safeway in 2016, what have you been working on?

I have my own business, Elaine Cooke Consulting. I have consulted with pharmaceutical companies, created forms and continuing education programs, provided clinical services, presentations to pharmacists, physicians and other health-care professionals. In 2016, I started working at Fraser Medical Clinic in Maple Ridge. Twice monthly, I provided diabetes education to their patients, with the work being paid for by pharmaceutical comp-anies. Since 2017, I have given a lecture on diabetes three times yearly for UBC's Canadian Pharmacy Practice Program.

What have been some of your proudest accomplishments as a CDE?

Mostly that I have been able to help so many people with diabetes. One gentleman took the time to come and tell me what a difference I had made to his life with his type 1 diabetes over the 30 years—since he was four years old. I have also helped many pharmacists gain more knowledge about diabetes. The positive feedback from patients and pharmacists and other health-care professionals has provided me with a lot of personal satisfaction over the years.

I have been invited to speak at three Diabetes Canada (formerly Canadian Diabetes Association) conferences. In 2007, I became an editorial board member of Diabetes Communicator, a professional publication of Diabetes Canada, and from 2012 to 2018 I was the Editor-in-Chief and guided the publication to become even more useful to professional members of the organization. I am currently the editor emeritus in an advisory role. I was very proud when I was recognized as Diabetes Canada's Diabetes Educator of the Year for 2019. The award is based on all that you have accomplished as a CDE over the years.


Now semi-retired, what are your future goals, both professional and personal?

I will continue to provide diabetes education at medical clinics, lecture at UBC and work with pharmaceutical companies when opportunities arise. On a personal front I have been taking art classes and travel with my daughter to take art classes in the U.S. My husband and I have been married for 48 years and he has a passion for building hot rods. One of his current projects is a 1948 Chevy pick-up that he is building specifically for me. It is getting so many bells and whistles I will have to drive it everywhere this year!