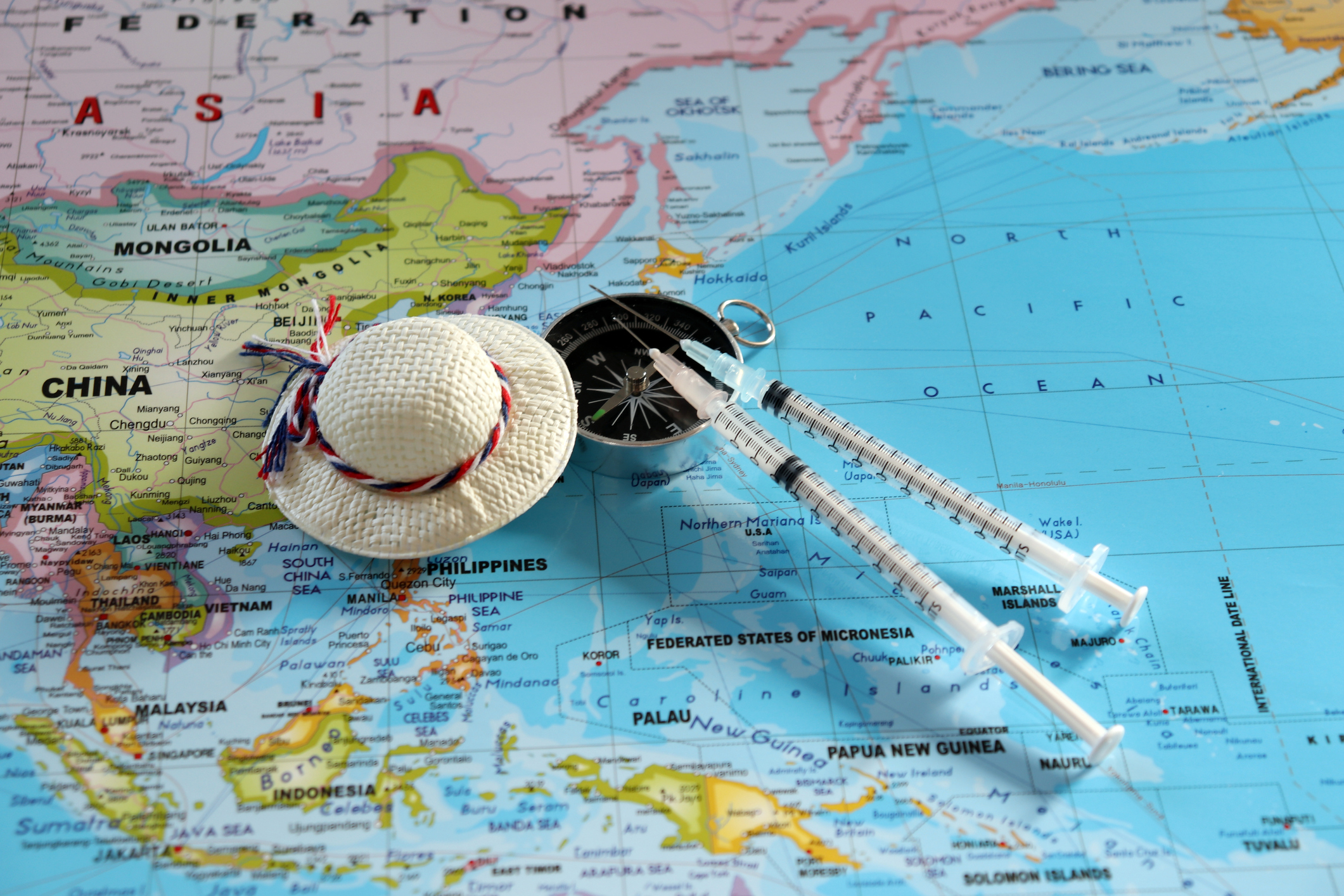 By Derek Desrosiers
Travel medicine is a lucrative business regardless of location or the service provider. This can be particularly true for pharmacists because the public holds pharmacists in high esteem and has a considerable level of trust for pharmacists. Furthermore, pharmacists often already have well-developed and long-standing relationships with patients who may also be travel medicine clients.

Having a travel medicine business as part of your pharmacy practice can be very rewarding, both professionally and financially—if you do it right. The first tip is that you have to be passionate about what you are doing. I've said this in previous articles about professional services in general. If you don't have a passion for travel and travel medicine, your clients will detect that, and it could have negative consequences for your business overall. Do not do it just for the sake of trying something new and chasing dollars.

There are a few somewhat obvious tasks that need to be done to get started. First, make sure that you and other pharmacists who will be providing the service are injection-certified and have a considerable comfort level in administering vaccines. It is difficult to recommend vaccines if you cannot administer them.

Next, make sure you have access to appropriate resources.

There are many excellent websites that you can use for reference. Some of the better ones are:
While resources are important, it is equally important that you have a relatively substantial level of knowledge regarding various travel medicine prophylactic therapies, vaccines, illnesses, treatments and the like. Recommending management/prophylaxis of everything from yellow fever and Japanese encephalitis to sunburn, diarrhea and mosquito/insect bites are all part of travel medicine.

Keep unique products that you will recommend on hand in your pharmacy, so you do not have to send clients elsewhere to purchase the products they will need. If a particular product is not available in your jurisdiction, you should know where it can be purchased so you can refer clients. For example, permethrin spray designed for use on clothing (0.5 per cent strength), is not available in Canada, but can be purchased in the U.S. for those living near the border, or can be purchased online and shipped to Canada.

I suggest conducting travel medicine consultations on an appointment-basis only. They can be time consuming, and you will want to give yourself appropriate time to prepare for the unique travel circumstances of each client. To that end, you should have well-developed proper intake forms for your clients to complete before coming in for their travel medicine consultation. These completed forms will give you significant information that you can use in preparation for the consultations, such as destination(s), time at each destination, time of year for travel, specific places that will be visited such as farms and jungles. You will also have access to important demographic information including age, gender and perhaps even weight. Various helpful examples of such intake forms can be found online by searching "travel medicine intake form."

If you are not sure how to conduct a travel medicine consultation, I suggest that the next time you are taking a trip you access the services of a well-established travel medicine specialist for yourself. This might be another pharmacist, nurse or even a physician. Take note as to how the service is provided and what resources the specialist uses and provides to you. When establishing your own service, use the aspects of the service that impress you most and develop your own to complement them.

Focus your efforts on destinations that are most common for the population you serve. For example, if your pharmacy is located in a neighbourhood with a large South Asian population, then you should make sure you have a high level of knowledge of the locations in South Asia that they are most likely to travel to.
Finally let's address the issue of certification. Being a "certified" travel medicine specialist is not a specific requirement for offering travel medicine services, but it can add considerable credibility to your business. The most widely recognized certification is through ISTM. More information on ISTM certification can be found at https://www.istm.org/certificateofknowledge.
Derek Desrosiers, BSc(Pharm), RPEBC, RPh is President and Principal Consultant at Desson Consulting Ltd. and a Succession & Acquisitions Consultant at RxOwnership.ca.