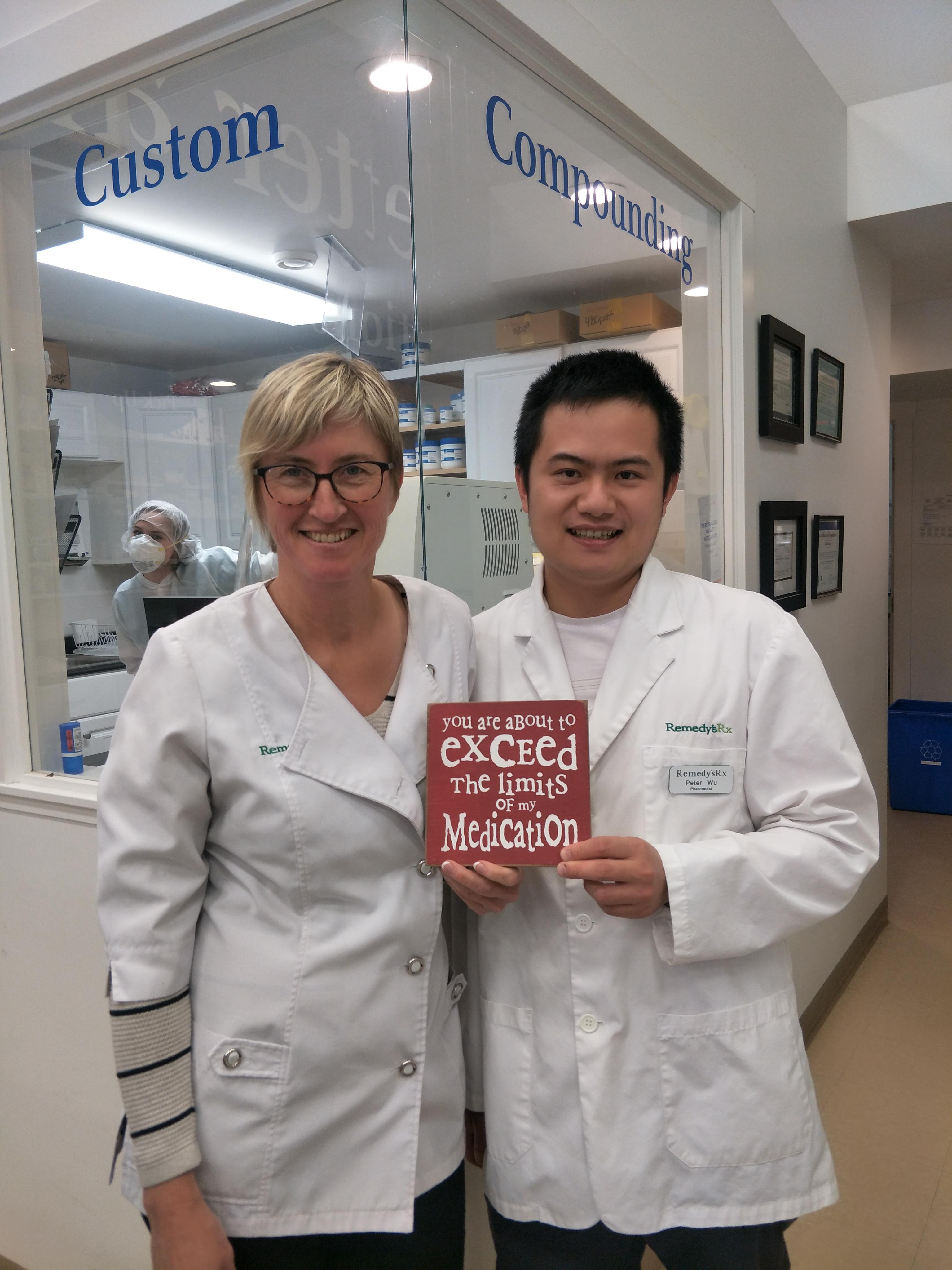 Gray's Compounding Pharmacy manager Michelle Gray and pharmacist Peter Wu.
By Michael Mui
As a pharmacist serving a large elderly population at Gray's Compounding Pharmacy in Kimberley, B.C., the amount of medications Peter Wu's patients take is staggering. In the two years he's spent working there, the 28-year-old quickly noticed that even though medication reviews often helped reduce the amount of inappropriate medications patients are on, many things are missed.

The long-term care patient medication reviews Wu participates in are highly complex and detailed matters. Generally, there's a doctor, nurse, pharmacist and the patient's family present, but often only minutes are allotted for that patient's review when hours are needed to properly research appropriate guidelines for each of the patient's medications and conditions.

"Nobody knows all the guidelines off the top of their head. Even geriatric pharmacists do not know all of the contents of the various guidelines," he says. "To look up all that information that would take two to three hours for a complex case, but they usually allocate about 15 minutes per medication review."

About one year ago, Wu decided he'd had enough. Taking advantage of his background in software design, Wu was determined to develop a program that would link up with his patients' electronic medical records (EMR) and flag appropriate considerations for each of those drugs.

"Any pharmacy in long term care who runs the Catalyst EMR system for nursing homes would be able to use this," Wu says. "You can upload a file that contains all the medications someone is on, and it automatically cross references with standard guidelines that are relevant to the geriatric population."

This allows the health-care team to jump right into discussion and to immediately consider adjustments to medications without wasting time reading individual guidelines for each patient.

"For example, someone's renal function is 40 and they're on ramipril 10 mg a day, the guideline tells you, you need to adjust it down to a maximum of 5 mg a day," Wu says. "Often, things like this get missed in a med review, but if these potential problems are brought up in the software, it's brought to the attention of the clinician, it results in a discussion and a resolution."

Wu's software is currently still in development. He's seeking $5,000 in funding to pay for professional software development services. With the funding secured, he estimates it would take another six months to complete the program.