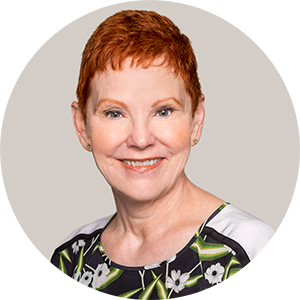 We are now approaching the two-year mark since the COVID-19 pandemic came into our lives. On March 12, 2020 the BC Pharmacy Association staff team headed out to work from home until things settled down — we assumed this would have taken a couple of weeks. Yet here we are, facing the two-year anniversary and I, and most of the team, continue to work remotely, doing our part to contain spread of the virus in the community.
As I started to contemplate what we had all come through and what we are yet to face I to returned to the term "resilience." This resilience applies not only to the Association team but certainly applies to community pharmacists. Pharmacy has been called upon time and time again in the last two years to bounce back, pivot, pull it together and move forward. In the meantime, B.C. has faced unprecedented natural disasters: fires, floods, avalanches, the snow storm of a lifetime. The impact on British Columbians is nearly impossible to calculate. People's livelihoods were washed away, their homes destroyed and all this in the midst of the ever changing threats from the pandemic.
All of these once-in-a-lifetime events had a direct impact on every pharmacist in every community in our province. Pharmacists have filled many of the gaps the pandemic has created in the day-to-day delivery of health care. For months, when family doctors closed their offices and only offered virtual care appointments, pharmacists were in their pharmacies answering questions for patients and delivering care. When the vaccine program started, community pharmacists were anxious to do their part.
First, getting involved with the AstraZeneca vaccines and now, delivering hundreds of thousands of Pfizer and Moderna vaccines. Pharmacists are helping to take the pressure off public health who have been stretched so thin. The profession moved quickly to get the understanding they needed about the new mRNA vaccines and to modify their work flows to immunize an increasing number of people each week. The progress on the COVID-19 booster campaign delivered by pharmacy is nothing short of amazing. The BCPhA has been so privileged to work with the provincial COVID-19 vaccine implementation team to assist pharmacy to get on-boarded to deliver vaccines. The partnership we have with the team, and government in general, is terrific.
Minister of Health Adrian Dix and Provincial Health Officer Dr. Bonnie Henry have shown great support for the profession and the work pharmacists are doing. We were able to negotiate a top-up to the regular vaccine fee, a weekend premium to increase immunizing capacity, the option for pharmacies to hire other health professionals to administer the vaccine, and most recently, approval was given for pharmacy technicians to administer COVID-19 vaccines. These measures, along with direct distribution of the vaccines and ancillary supplies, demonstrates that government has given its support and confidence to pharmacy to play a key role in managing the pandemic. We are grateful for this support.
There are few silver linings to this pandemic, but one is that it has provided pharmacists the opportunity to show value to their patients, to Minister Dix and others within government. Pharmacy has been resilient and reliable and that will be remembered long after these two years are behind us. The profession has remained calm, committed and resilient.
Looking ahead to the rest of 2022, I certainly hope there is less need to face new threats and more time to bank some of that resilience for another day.
Geraldine Vance
Chief Executive Officer
BC Pharmacy Association