Jarred Aasen
Excellence in Patient Care Award
Pharmacist. Founder, Lantern Services.
Victoria, B.C.
In the midst of a toxic supply crisis that has gripped much of North America, Jarred Aasen knew harm reduction was the underserved area where he could make a big difference.
"I think everyone has a relationship with mental health one way or the other. With addiction or substance use issues, it's only growing," Aasen said.
Shortly after graduating from the University of Saskatchewan in 2015, Aasen moved to British Columbia, where he found a home at STS Pain Pharmacy, a community pharmacy that was willing to help patients experiencing challenges in mental health and addictions.
"People who use drugs or people experiencing homelessness always get the short end of the stick. They're always treated second in line. I've always had an interest in mental health and addictions because I felt it was underserved," Aasen said. "When I came to Victoria, I was working at a few different pharmacies of a few different flavours. STS was one of them and it really checked a lot of boxes for me. It was an independent, it was family owned and operated, they were easy going and willing to try new things. That was appealing."
One of those new ideas was to provide a drug checking services where street drug users could bring samples of their substances to be checked. These checks, as the capability of drug checking services grew, are able to determine the presence of fentanyl and even its quantity within a sample, and crucially, tests like this are helping save lives.
There was only one problem. The service could not be legally performed inside a pharmacy due to existing regulations that prohibited pharmacies from accepting street drugs.
"So Jarred got involved and took over the project outside the pharmacy. He wrote letters to Health Canada, coordinated with the University of Victoria and they developed more and more sophisticated and accurate testing devices," said Alain Vincent, owner of STS Pain Pharmacy.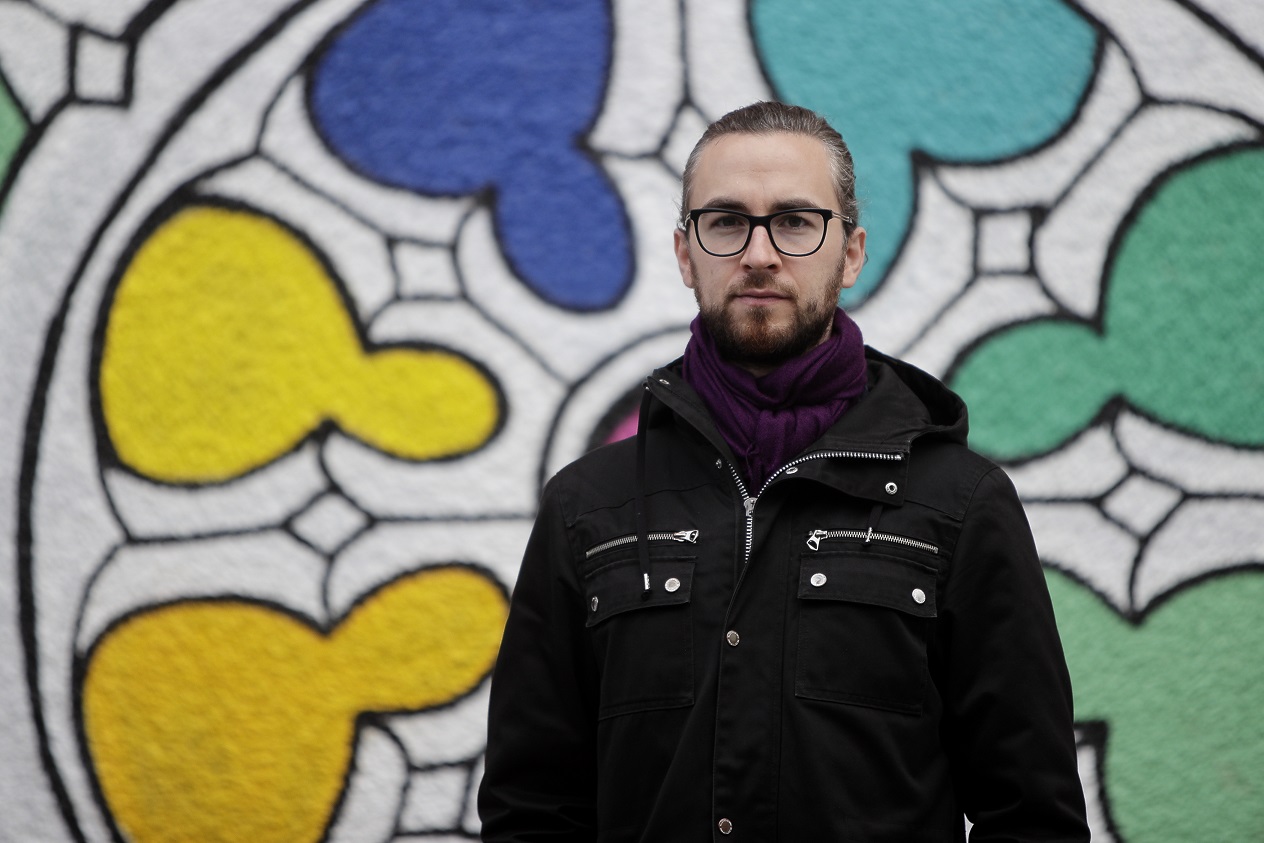 Jarred Aasen, recipient of the Excellence in Patient Care Award, founded Canada's first federally exempt drug-checking service.
"Jarred, by creating Lantern, created a model where stigma is reduced at some level," Vincent said. "He's giving drug checking more credibility, more acceptance. I've seen parents come in to get samples tested for their children – this is something you would not have seen in the past."
Since then, the drug checking service in Victoria has grown to an additional location, Substance, located at 1802 Cook Street. Several hundred drug samples are now tested each month, resulting in the prevention of potentially hundreds of overdoses.
"Innovating in this area is definitely satisfying. But it is also really stressful. You're pushing into the unknown. You have no map of the territory. There are ethics involved and there is the legality of working with substances," Aasen said.
"But drug checking is preventing adverse reactions or even death. That is pretty objective. We are collecting information, demystifying things, and providing objective data and numbers to inform conversations about drug use."
One of the most important qualities Aasen has is the ability to "be there" for those he provides health services for, said David Keeler, lead outreach with SOLID Outreach Society. Keeler recalled how Aasen helped him feel at peace with his opiate addiction, something that other pharmacies were unable to provide for him.
"I've seen all the hard work Jarred's put in. All the hours. He's being there, he's present and he definitely deserves the award," Keeler said. "I would happily and truthfully advocate for anything Jarred is a part of. He has been a front runner in implementing this new technology and so much more. We are all very lucky to have the support that he provides."
Nancy Murphy, the mother of a patient who uses services at STS Pain Pharmacy, credits Aasen and his colleagues at STS Pain Pharmacy with saving her daughter's life.
"The first time I came in and met Jarred, he was so personable and he was able to engage my daughter in genuine conversation, not just about the treatment. At this pharmacy, it's very much a community where people care for each other," Murphy said.
"This pharmacy saved my daughter's life. She's had a painful journey but I'm so grateful that she's doing well now."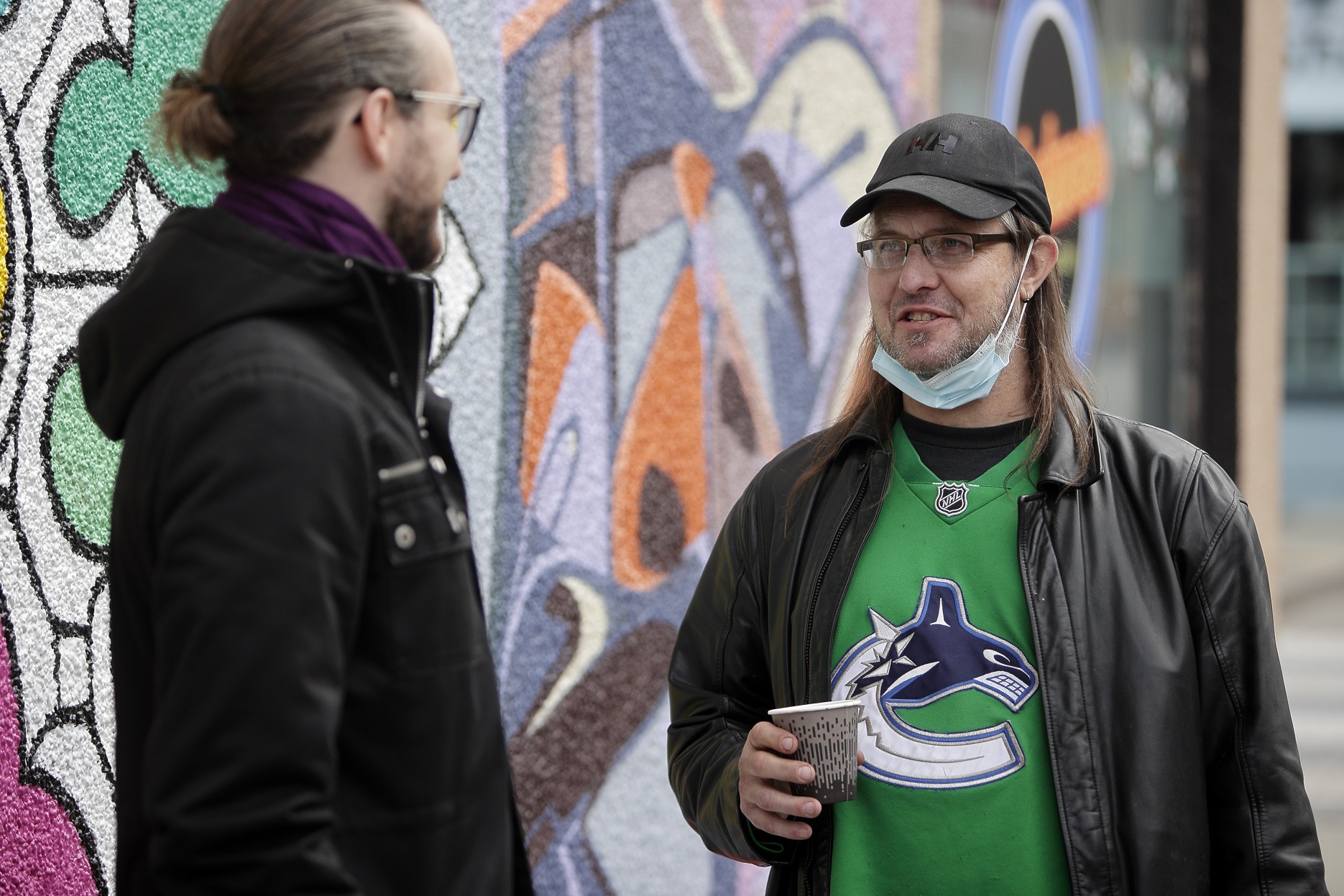 Aasen (left) with SOLID Outreach Society's David Keeler (right).
For Dr. Bruce Wallace, a professor of social work at the University of Victoria and a scientist in the Canadian Institute for Substance Use Research, Aasen provided an opportunity to collaborate with a community health provider.
"I heard about Jarred in the community because I had been working with overdose prevention sites and needle exchanges, so we knew Jarred was doing this work at STS Pharmacy. I have a background in harm reduction and research, my colleague Dr. Dennis Hore brought his background in spectrometry and Jarred brought his background in pharmacy. Since then, we've been really able to grow from those original ideas to provide a service people are accessing every day now," Wallace said.
Sandy Angus-Vincent, director of the Daily Dose Society, a non-profit which helps provide support, donations and deliveries to drug users, has seen how Aasen goes beyond his duties as a pharmacist during his six years at STS Pain Pharmacy.
"During the seasonal times of year, whether it's Halloween or Easter, he would have events for our clients. During Easter, he would go and dip easter eggs to organize a competition for clients to draw on them. You can't find that in a regular pharmacy that is too busy to see past the medication. We all know the medication doesn't work if there isn't any love behind it," Angus-Vincent said.
But for Aasen, bringing the holiday spirit to those he cares for is just part of being a good pharmacist.
"My family, my parents back home are very holiday-oriented and that's something I've always appreciated. I love to give back and I love showing others or teaching others to give back," Aasen said.
"Some people come from homes where they don't have relationships with their families, so if I could create that sense of community or trust where people can just hang out, that's all part of the treatment in my mind."